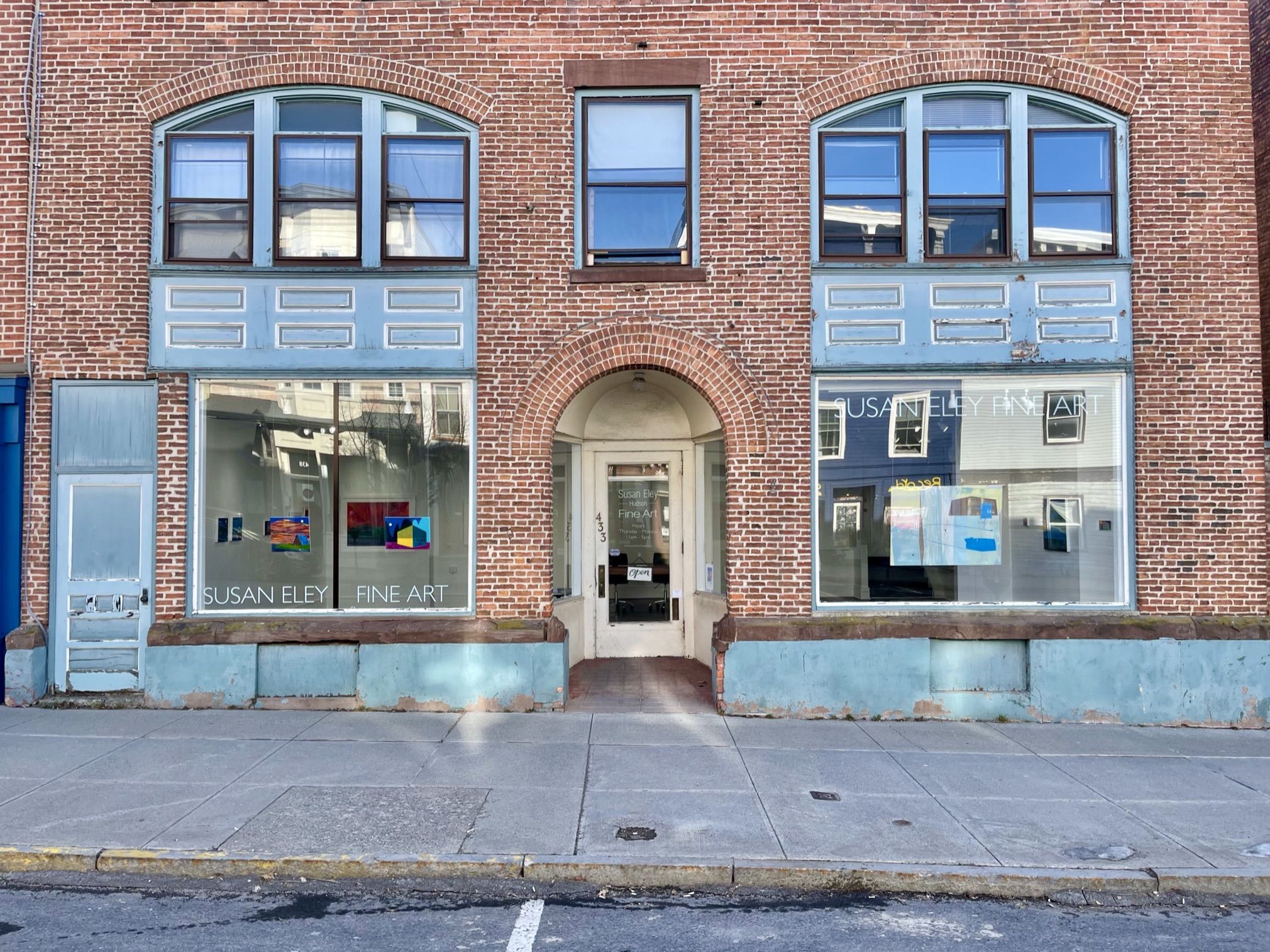 "Space Deconstructed" at SEFA Hudson (Spring 2021)
April 1st, 2021
"Art Stays Steady" by Brian K. Mahoney
Art Stays Steady
How Galleries Are Managing the Pandemic
The last reception that Anne Sanger held at her Uptown Kingston art gallery, Pinkwater, was on March 7, 2020. "The opening was packed," Sanger says. "There were tons of people drinking their faces off as if it was the end of the world." In a way, it was the end of the world, at least a particular version of the world as we knew it. The pandemic has changed just about everything, including how we consume culture. The Hudson Valley's arts community has had to change the ways it reaches its audience, either shifting focus or reinventing itself entirely, but for art galleries, 2020 was not such a bad year.
"Galleries were kind of fortunate," says Katie Schmidt-Feder, executive director of Garrison Art Center. "We were able to let people come in. In the gallery, you're not touching anything, you're not in there very long, and you're not interacting with other people very much." The center did close for a few months, but by summer, in-person exhibitions—adhering to strict COVID protocols—were back, just without the opening receptions, which draw large crowds. Schmidt-Feder is pleased to note that this month's exhibition, featuring the work of Eric Erickson and Caroline Burton, is a restoration of sorts, as their dual show was cancelled as lockdown began.
On the business side of things, the gallerists I spoke to were pleasantly surprised with how the past year turned out, given the circumstances. "We did not sell one piece of art the first six weeks of the pandemic, but 2020 turned out to be my best year ever," says Susan Eley of Susan Eley Fine Art. Eley runs a gallery on the Upper West Side as well as one that she opened on Warren Street in Hudson this past summer. "Opening the gallery in Hudson was key. Everyone visits Hudson from all over, and people can walk in off the street and buy art."
Linden Scheff, gallery director at Carrie Haddad Gallery, just up the street from Susan Eley in Hudson, also had a rocky start to the year but saw sales increase as we moved out of the early phase of the pandemic. "We were able to get some momentum again in the summer," says Scheff. "We have also benefitted from people being stuck at home and staring at their own white walls and having to think about what they want to hang here."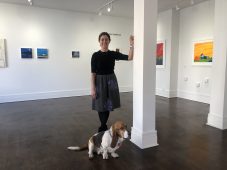 A Changing Market
Both Scheff and Eley noted that the influx of new arrivals to the region has boosted sales. "We're hearing more and more from people who come into the gallery that they've just bought a house around here," says Scheff.
Sanger at Pinkwater has seen a similar shift in clientele in Kingston and has pivoted her gallery to showcase works in a domestic context, called Pinkwater for the Home. The art is geared toward the home—"Nothing avant-garde is going on here," Sanger says—and once it's bought it goes home with the buyer and another piece goes up.
Full article on Chronogram.com here
---