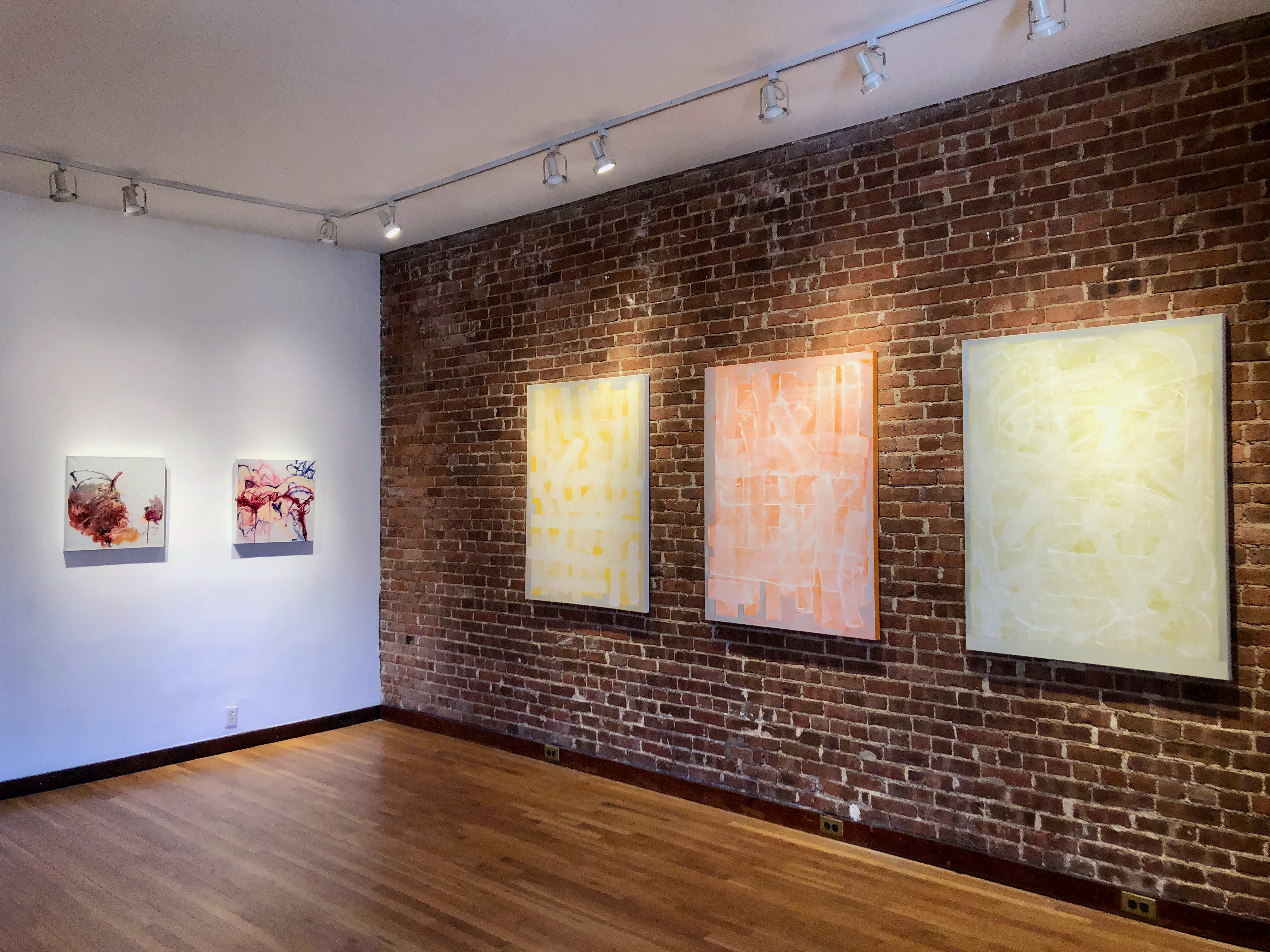 Installation of "Three Abstract Artists" at SEFA NYC
April 22nd, 2021
Women of Culture at Three Abstract Artists
Private Gallery Night: Three Abstract Artists at Susan Eley Fine Art
Join the 
Women
 of 
Culture
 community in celebration of the 
women
 of abstract art during a private exhibition viewing and artist talk at Susan Eley Fine Art on Thursday April 22nd.
The Three Abstract Artists exhibit features paintings by Jane Ehrlich, Margaret Fitzgerald and A'Driane Nieves whose work reflects both the distress and pain, as well as the small victories and joys, of the past year of the pandemic. Each painting is extremely personal and reflects the unseen and the unpaintable, functioning as its own self-portrait.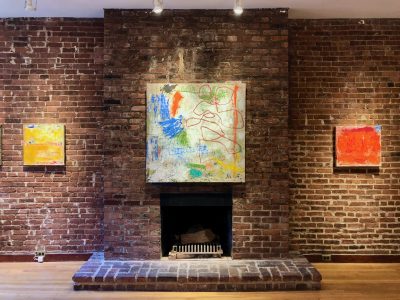 These three 
women
 follow in the tradition of the Abstract Expressionists of the 1940s, who painted deeply emotional work in response to the chaos and tragedies of their time. While many associate the origins of abstraction with men like Jackson Pollock, Willem de Kooning and Robert Motherwell, the female abstract artists of the period — Lee Krasner, Elaine de Kooning, Grace Hartigan, Joan Mitchell, Helen Frankenthaler and others — were just as important in revolutionizing modern art in postwar America.
In advance of our book club discussion of Ninth Street 
Women
 (the definitive source on the 
women
 of the Abstract Expressionist movement), this will be a great opportunity to learn how the traditions of the AbEx movement have been passed down to, and reinterpreted by, today's contemporary female artists.
We will have a private viewing of the exhibit, accompanied by wine and snacks, and two of the artists will be zoom-ing in (from Philly & New Mexico) to discuss their work. Plus plenty of time to network with fellow art-full women!
---