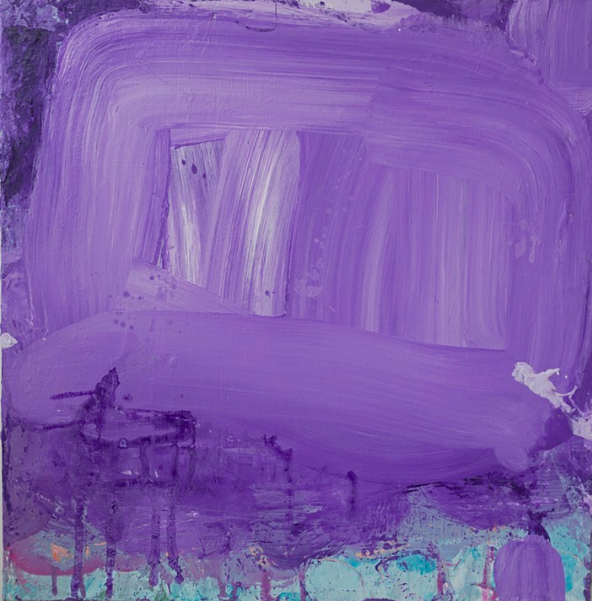 Lisa Fellerson, Purple Phase (2017), Acrylic on canvas, 18″ x 18″
April 7th, 2020
Lisa Fellerson featured in House of Coco UK

Lisa Fellerson's painting 'Purple Phase' was recently featured in the 'COCO LOVES' section of the House of Coco Spring 2020 print edition.
Fellerson's paintings provoke an interplay and tension between line, shape, and color. With no preconceived idea in mind, she begins by dripping, scraping and gouging acrylic paint on a two dimensional surface. Physicality takes over, leading into a kind of chaotic disorder. Through this disorder and imbalance, somehow the painting begins to settle itself. Bold shapes rest themselves against almost stick-like lines. The fluid drips embrace the constraints of the canvas. Eventually, a balance of the roughness and the softer elements begins to emerge.
Fellerson graduated from the University of Wisconsin, Whitewater with a B.F.A in Painting in 1992. She was born in Madison, WI, and currently lives and works in WI.
See the full page below.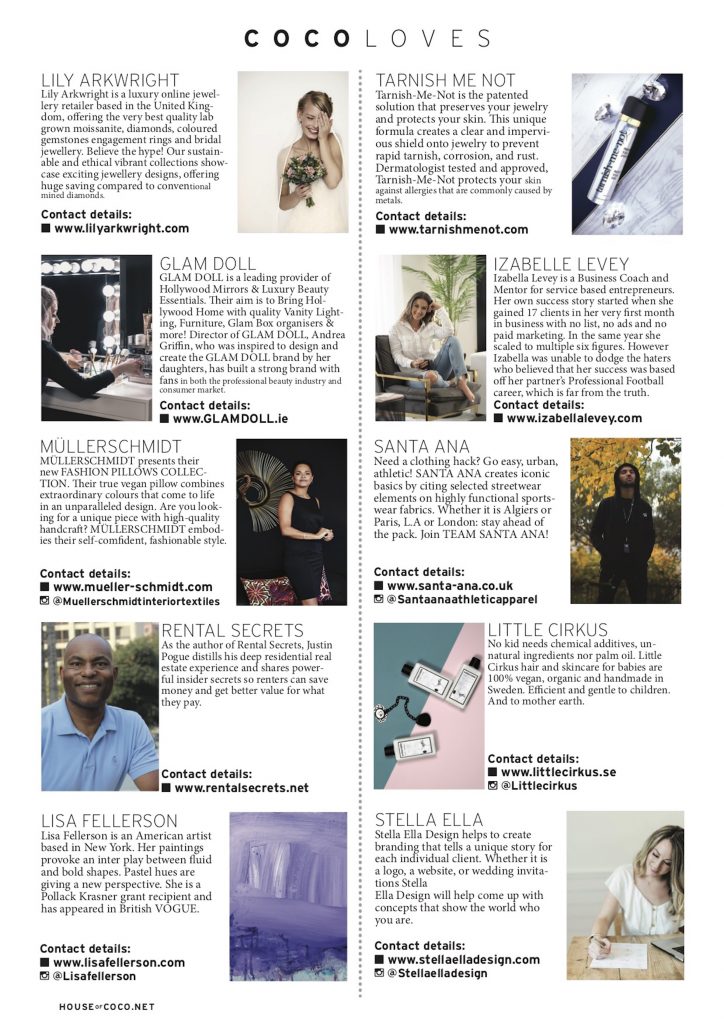 ---