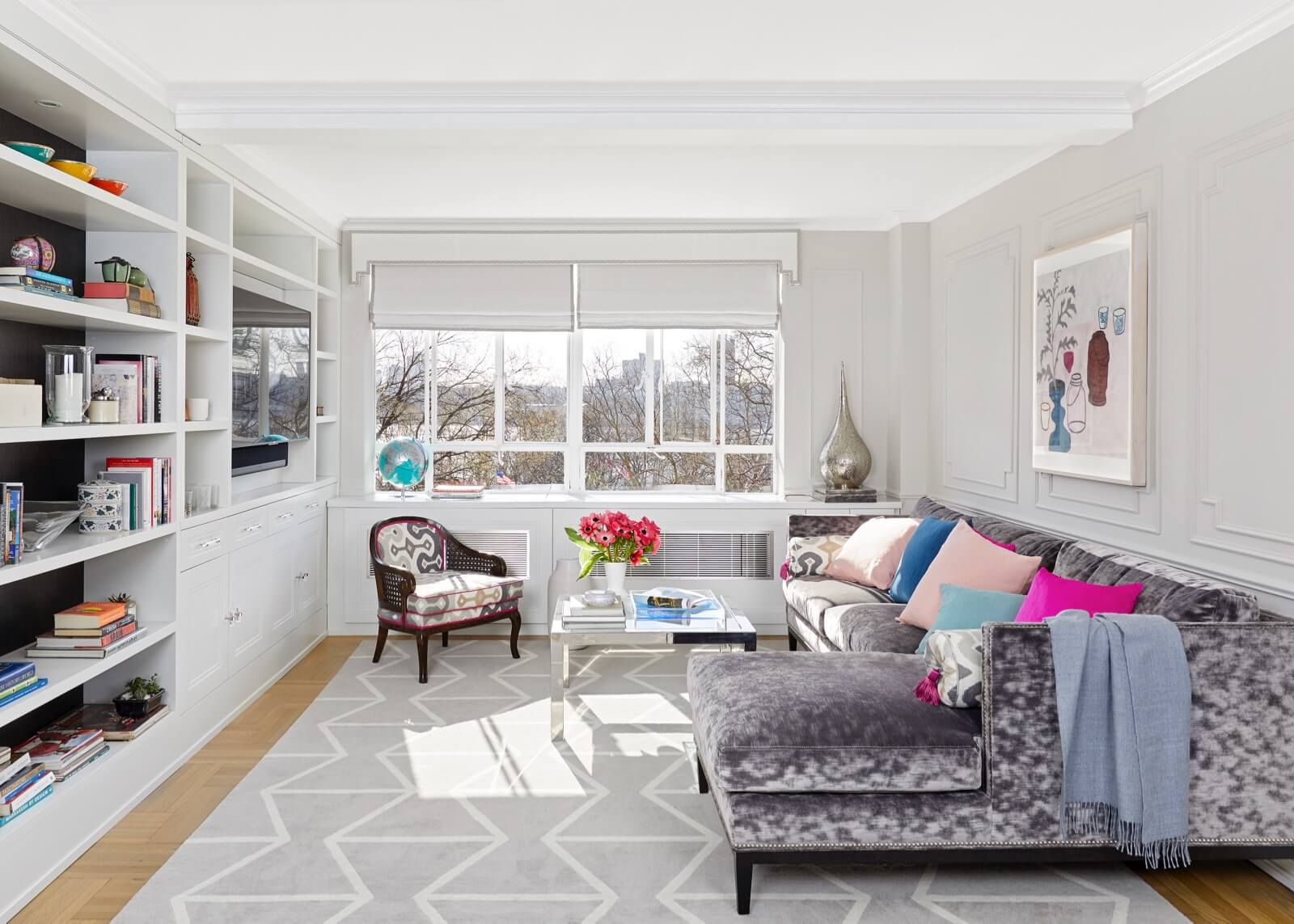 Living Room featuring 'Pink Pot' by Angela A'Court
March 12th, 2020
Work by Angela A'Court & Chase Langford featured in Brownstoner
The Insider: Luxe Reno in Upper West Side Prewar Apartment Delivers 'Custom Everything'
By Cara Greenberg
Laurie Blumenfeld's client, a woman with a high-powered publishing career, bought a one-bedroom in a classic Art Deco building overlooking Riverside Park "with me by her side," said the Brooklyn-based designer, who launched her business, Laurie Blumenfeld Design, as a second career six years ago.
She soon had the place demolished down to the studs. The kitchen was "super-outdated," Blumenfield recalled, as was the bathroom, which had a "shower like a coffin with no light." The living room and dining room had "nothing going on" in the way of moldings or other period detail, and needed new lighting. The wood floors were badly worn, and there was a dearth of storage.
The new homeowner had a vision of her apartment as "a glamorous sanctuary, but fresh and open, not too precious," Blumenfeld said.
The overhaul involved dropping the living room ceiling a wee bit to accommodate new wiring and recessed lights and designing a tremendous amount of custom built-ins, ably constructed by Queens-based Knossos Millwork, Inc. It includes a long installation that runs all the way from the dining area, where there is a mirrored bar, along the living room wall, comprising open shelving, closed storage and a dedicated media section.
The separate kitchen was fully gutted and fitted with all new custom cabinetry, as was the bathroom. There's extensive new millwork in the bedroom as well, along with two-walk in closets and shoe storage Carrie Bradshaw might envy.
All new furnishings in the living room (top photo) include a custom-designed sofa covered with crushed velvet fabric from Kravet, a vintage Parsons coffee table that was a family heirloom, and a carpet from Rug Company.
Blumenfeld moved a couple of stairs leading down to the dining area and living room to accommodate a new custom millwork piece of lacquered wood that serves as a room divider, storage and stair rail.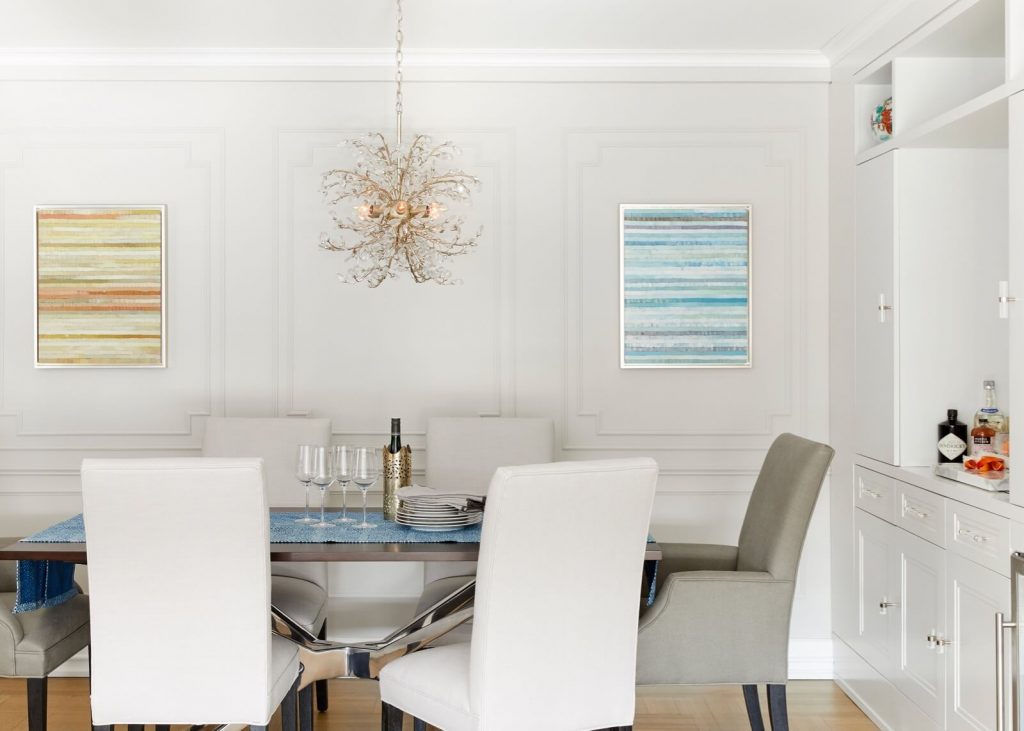 All photos by Tim Williams
Read the full post on brownstoner.com
---