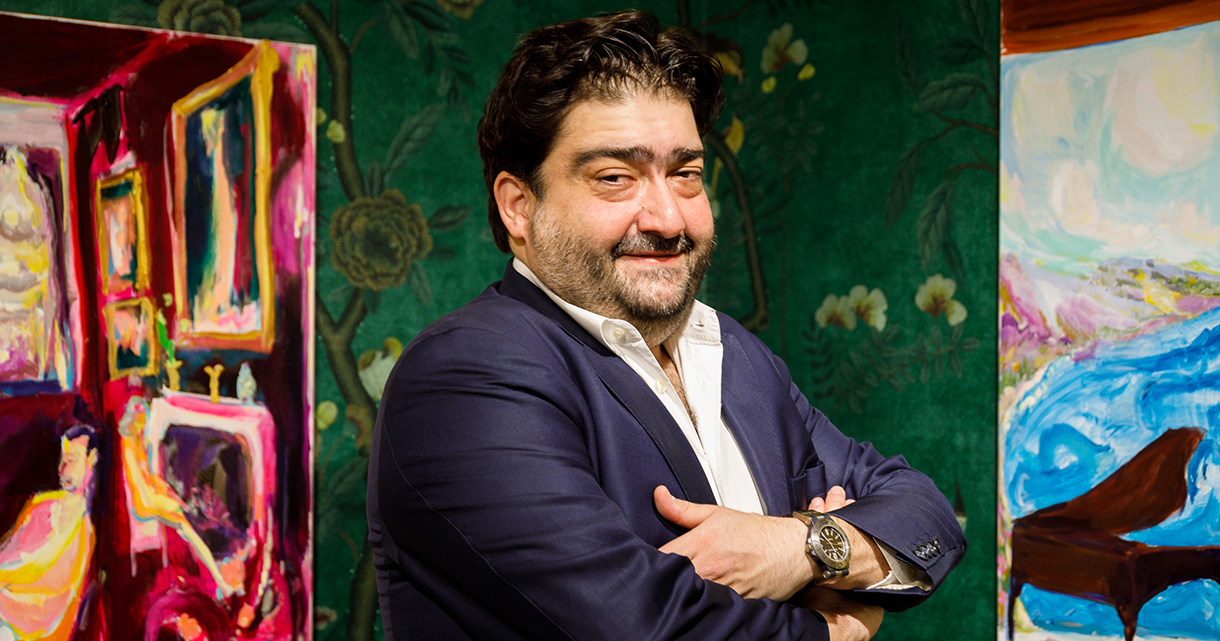 Director Kamiar Maleki
March 7th, 2020
Downtown Magazine Interviews VOLTA's Director Kamiar Maleki
VOLTA NY Brings A World of Art to Metropolitan West
By Dan Metz
VOLTA NY brings some of the world's greatest contemporary art to one of the greatest cities in the world. With new leadership, new ownership, and a new venue, Downtown Magazine caught up with VOLTA's director Kamiar Maleki to find out about what is new, and what attendees can expect.
Downtown Magazine: What excites you about being the fair director for VOLTA 2020?
Kamiar Maleki: 2020 is a great new chapter for VOLTA and it's very exciting to lead this year's fair. VOLTA has showcased in New York for 15 years and this year we are returning with new ownership by Ramsay Fairs and a new venue at Metropolitan West. It's exhilarating to be back in New York City for 2020 and to experience the energy and art community of New York. VOLTA has always been about discovering art and emerging galleries and that's one of the main reasons I love being part of this fair as fair director.
DM: What makes VOLTA culturally important?
KM: The root of VOLTA is discovery and in any industry, discovery is what makes something culturally important. This year, we are excited to welcome a dynamic group of galleries from five continents that are showcasing artists from 22 nations. It's incredible to give these international emerging artists a space to showcase their work in one of the world's largest cities.
DM: What should attendees know before arriving?
KM: Come in and enjoy! We encourage attendees to take their time and observe what artwork they connect with and speak to the artists and galleries. The fair is built on artistic discovery and we hope that guests are able to learn something and enjoy their time at VOLTA.
Read the full interview on downtownmagazinenyc.com
View installation photos at susaneleyfineart.com
See the full exhibitor list at ny.voltashow.com
---