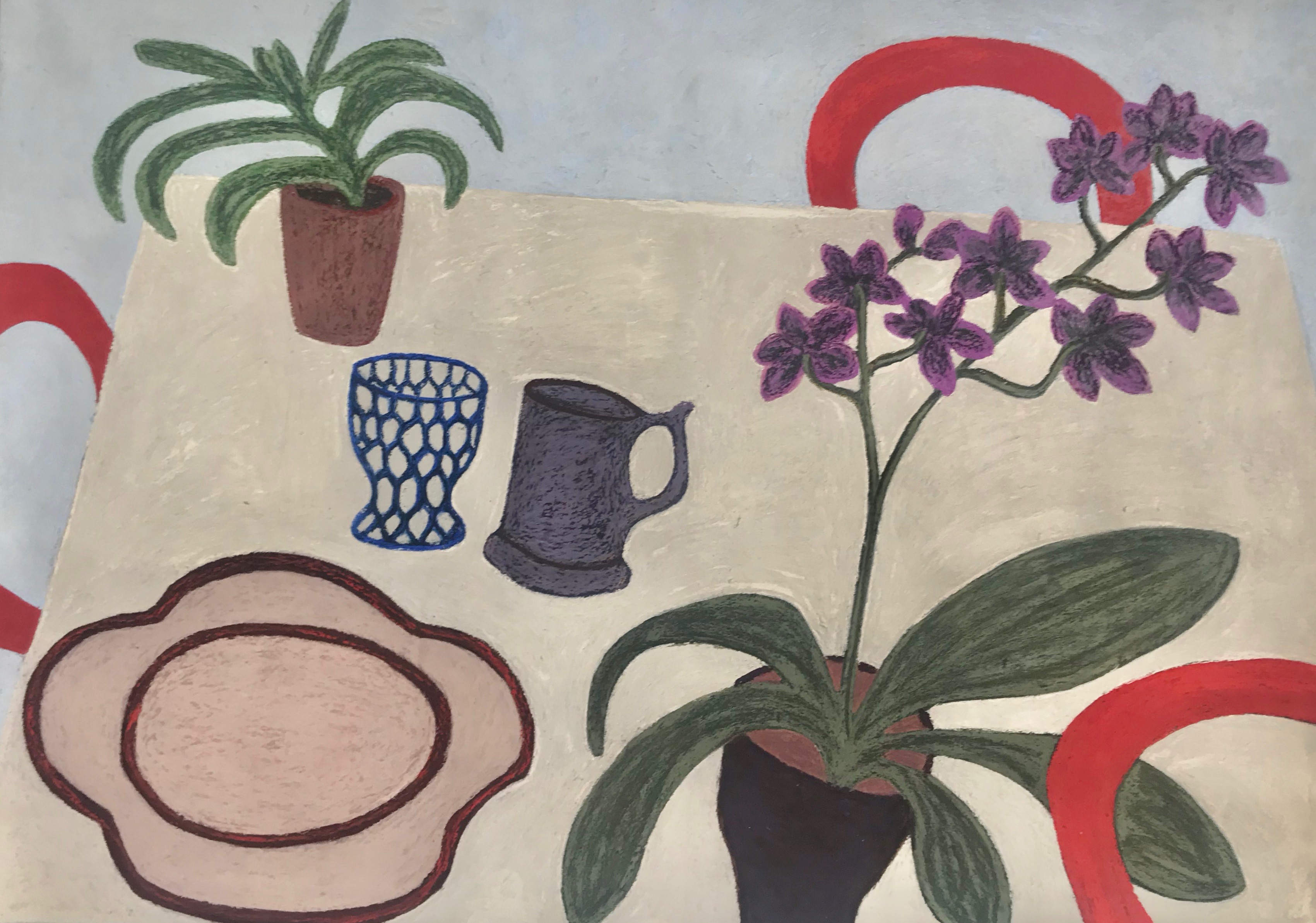 Angela A'Court, Three Red Chairs (2019), Soft pastel on paper, 32″ x 42.5″ framed
January 6th, 2020
Angela A'Court in Silvermine Arts Center's New Members Exhibition
Meet the newest members of the Silvermine Guild of Artists and see their work in a dynamic exhibition
 By Gwen North Reiss
Silvermine Arts Center will welcome more than 50 new members to its Guild of Artists in January 2020 with a New Members Exhibition presenting a broad spectrum of innovative work. The public is invited to the opening reception, which will take place from 2-4pm on Sun., Jan. 26. The New Members Exhibition runs Jan. 19 through Feb. 15.
A nearly century-old non-profit organization, Silvermine Arts Center encompasses an award-winning School of Art, five contemporary art galleries, an extensive educational outreach program, and one of the nation's oldest and most prestigious artists' guilds. Guild membership has grown in recent years to over 300 members, and has included such renowned artists as Abe Ajay, James Daugherty, Carlus Dyer, James Flora, James Grashow, Robert Kaupelis, Alice Neel, Gabor Peterdi, Charles Reiffel, and honorary member Faith Ringgold.
The annual New Members Exhibition always offers visitors an exciting opportunity to explore the vitality of contemporary art in a variety of media and styles by a remarkably diverse array of artists. In James Buxton's sculptures, found objects are incorporated into bold visions that engage with issues of politics, ecology, and race. Donna Namnoun's surreal and colorful ceramics based on organic forms delight and mystify at the same time. Laura Pflug's experimentations with acrylics and other media produce luminous, atmospheric paintings. Gregg Welz's intricately configured works made of cut paper dazzle with nuances of color, texture, and shadow.
See all 50+ new members of the Silvermine Guild of Artists on hamlethub.com
View the New Members Exhibition catalogue on silvermineart.org
---