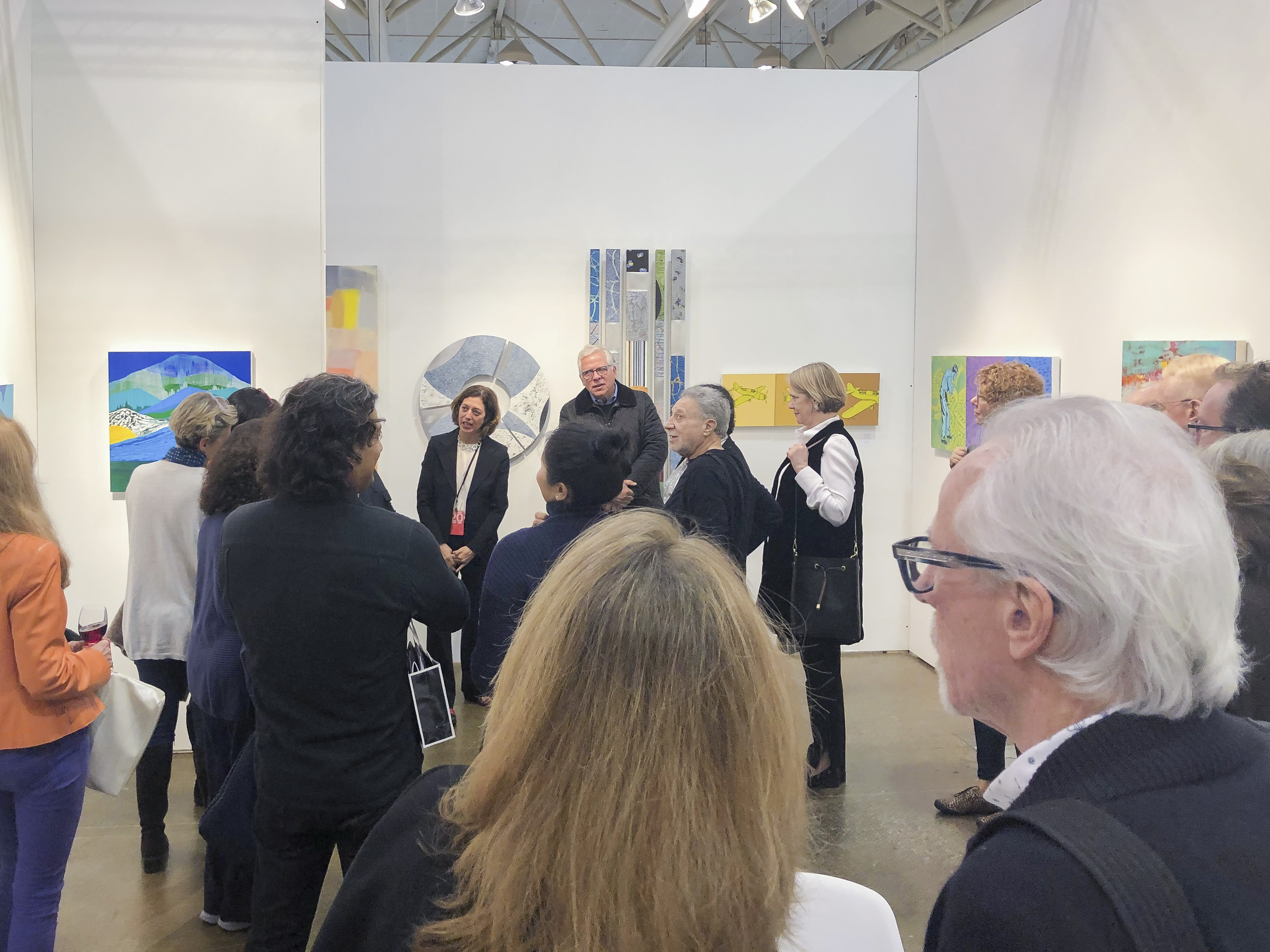 Susan Eley Fine Art at Art Toronto 2019
October 31st, 2019
SEFA at Art Toronto and SOFA Chicago 2019
It's the end of art fair season here at Susan Eley Fine Art, so here's a recap of where we've been!
Art Toronto
October 24 – 27, 2019 
This was our 5th consecutive year at Art Toronto. We were happy to see familiar faces and new ones as well. Our booth featured work from 6 SEFA artists: Angela A'Court, Charles Buckley, Ellen Hermanos, Francie Hester, James Isherwood and Lisa Pressman.
You can see the installation images of our booth here and read the more about Art Toronto here.
SOFA Chicago 
October 31 – November 3, 2019
We were excited to attend The Sculpture Objects Functional Art and Design Fair (SOFA) in Chicago for the first time! Our booth featured a solo presentation of steel sculptures and paintings by Carole Eisner.
On Saturday, November 2, we hosted a Q&A session in our booth with Eisner.
Read more about SOFA Chicago here and view the work on our website here.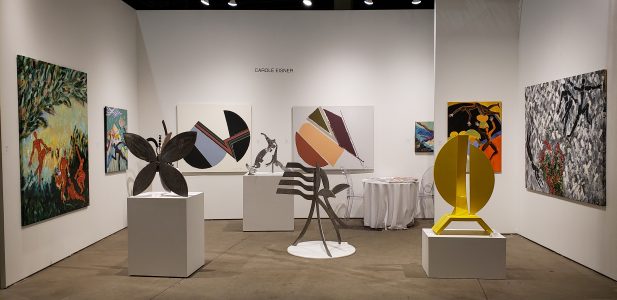 ---