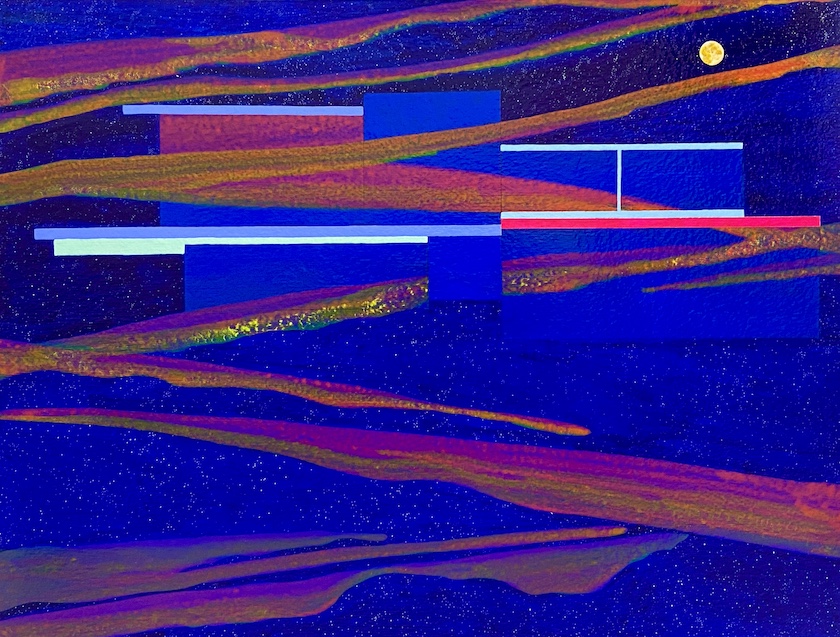 January 8th, 2023
"Surpassing Structure" featured in "Trixie's List"
The local publication Trixie's List featured the opening reception of the exhibition Surpassing Structure at SEFA Hudson. The show includes recent works by Mike Childs and James Isherwood, and both artists were present at the opening. Surpassing Structure is on view at our Upstate location through February 19th.
Please visit our website for further information and images: https://www.susaneleyfineart.com/Detail/exhibitions/230
Please visit this link for the original article on Trixie's List: https://www.trixieslist.com/events/surpassing-structure-mike-childs-james-isherwood/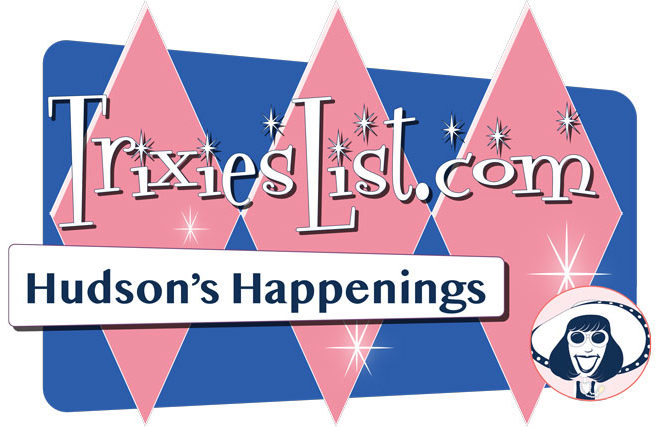 Surpassing Structure: Mike Childs & James Isherwood

Susan Eley Fine Art is pleased to present an exhibition of recent works by Mike Childs and James Isherwood at its Upstate Gallery. Entitled Surpassing Structure, this two-person exhibition will be on view at SEFA Hudson from January 5 through February 19, 2023.
The practices of Childs and Isherwood are shaped by the outdoor landscapes and the architectural structures that fit within them. Both artists observe, interpret and abstract naturalistic vistas and geometric forms into rich, vivid imagery. They are known for their paintings that depict bold hues and patterns—primarily rendered in acrylic.
At SEFA Hudson, their works are displayed on opposite sides of the Gallery in order to highlight the techniques and the subjects specific to each artist. Childs grounds the exhibition with his colorblock shapes, his lattice formations and his textured surfaces. Isherwood bursts into the space with his swirling fuschia and navy mountains, his golden and violet skies, his precise pathways leading to majestic structures.
Together, they invent environs that marry man-made and natural elements. Their structures evoke architecture; rather than suggesting places one could inhabit, they instead hint at a hybrid of industrial and residential forms. Childs finds inspiration in the train tracks, roads and bridges outside his South Bronx studio; and Isherwood from high end real estate publications that market luxury homes in far-flung resort towns.
In Surpassing Structure, Mike Childs will exhibit paintings from several recent series, all painted between 2020 and 2022—along with one painting from his "Animal Behavior" series, created in 2017. These include works from "Collection of Needs," "Recycled" and "Marches On," the latter a group of small works on paper in watercolor and ink.
Childs' geometric abstractions feature his characteristic honeycombed forms and angular grids, overlayed against flat washes of colors. The colors—clearly not direct from the tube, but mixed by the artist—are neither warm nor cool, but some sort of temperature in between. The forms refer to industrial structures, glimpsed through his studio window in the South Bronx, set against semi-imagined landscapes.
Mike Childs makes his debut with SEFA in this exhibition in the Gallery's location in Upstate, NY.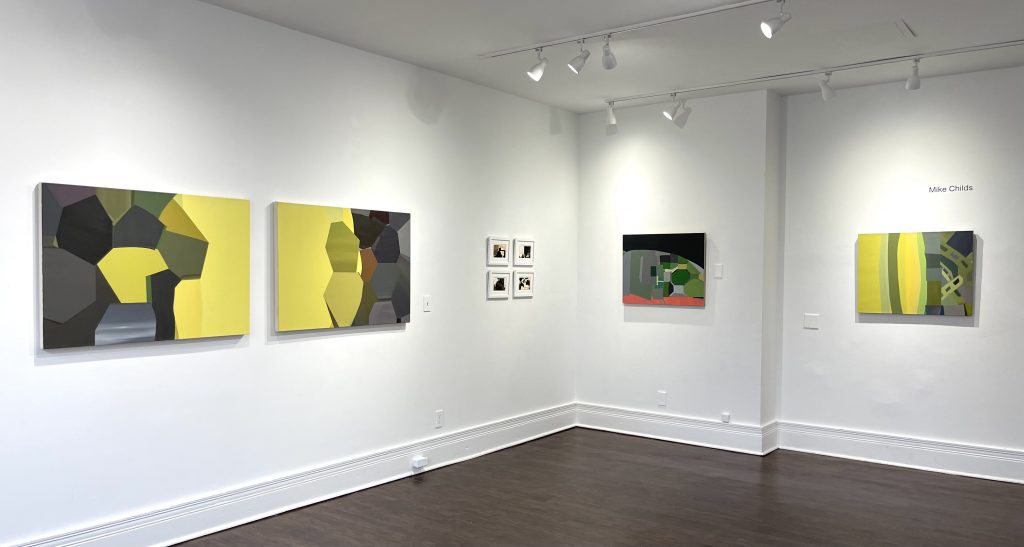 James Isherwood will exhibit a selection of his most recent paintings from 2021 and 2022 in Surpassing Structure. The artworks vary in size and comprise a mix of works on paper and panel. Isherwood has been a mainstay of the SEFA artist roster. He has shown at the Gallery's UWS, LES and Hudson locations—with his first exhibition in 2008 entitled Regarding Arcadia.
Isherwood's vibrant landscapes interpret the world as he sees it—through his technicolor visions. Seasides and night skies mingle with architectural forms. His style as a painter is crisp and clear, yet boldly injected with fantastical colors. Often, strong horizon lines dominate the environments, and the man made structures are a stark yet alluring contrast to the surrounding nature. Isherwood flips our preconceived notions of where natural and man-made elements belong. Trees bisect buildings, moons hang impossibly large, and intricately drawn starry skies are sometimes placed below horizon lines. After recently completing a residency in Ithaca, NY, the artist is also producing more abstracted pieces whose colors are equally mesmerizing.
— SEFA Hudson Press Release Text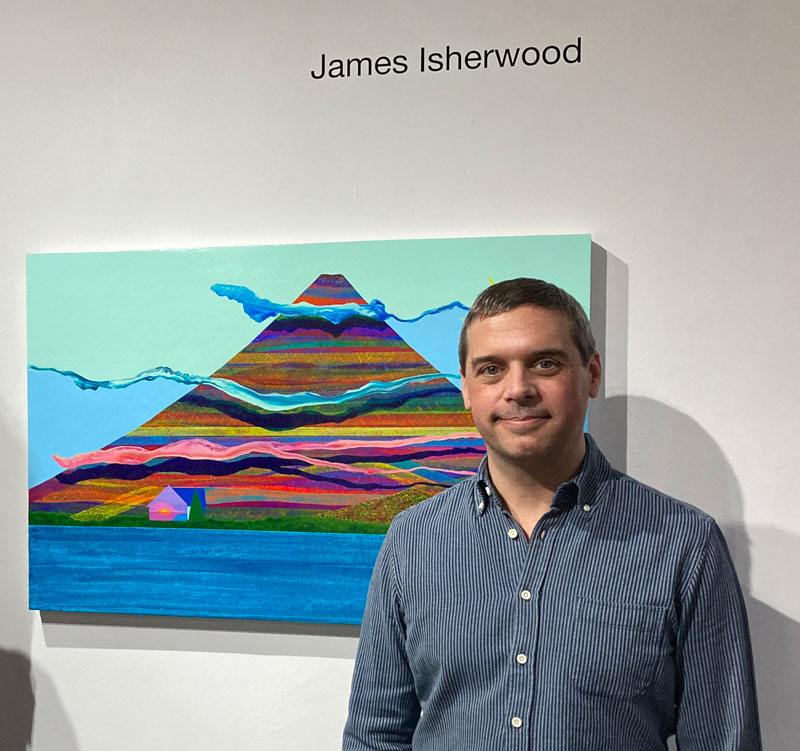 ---