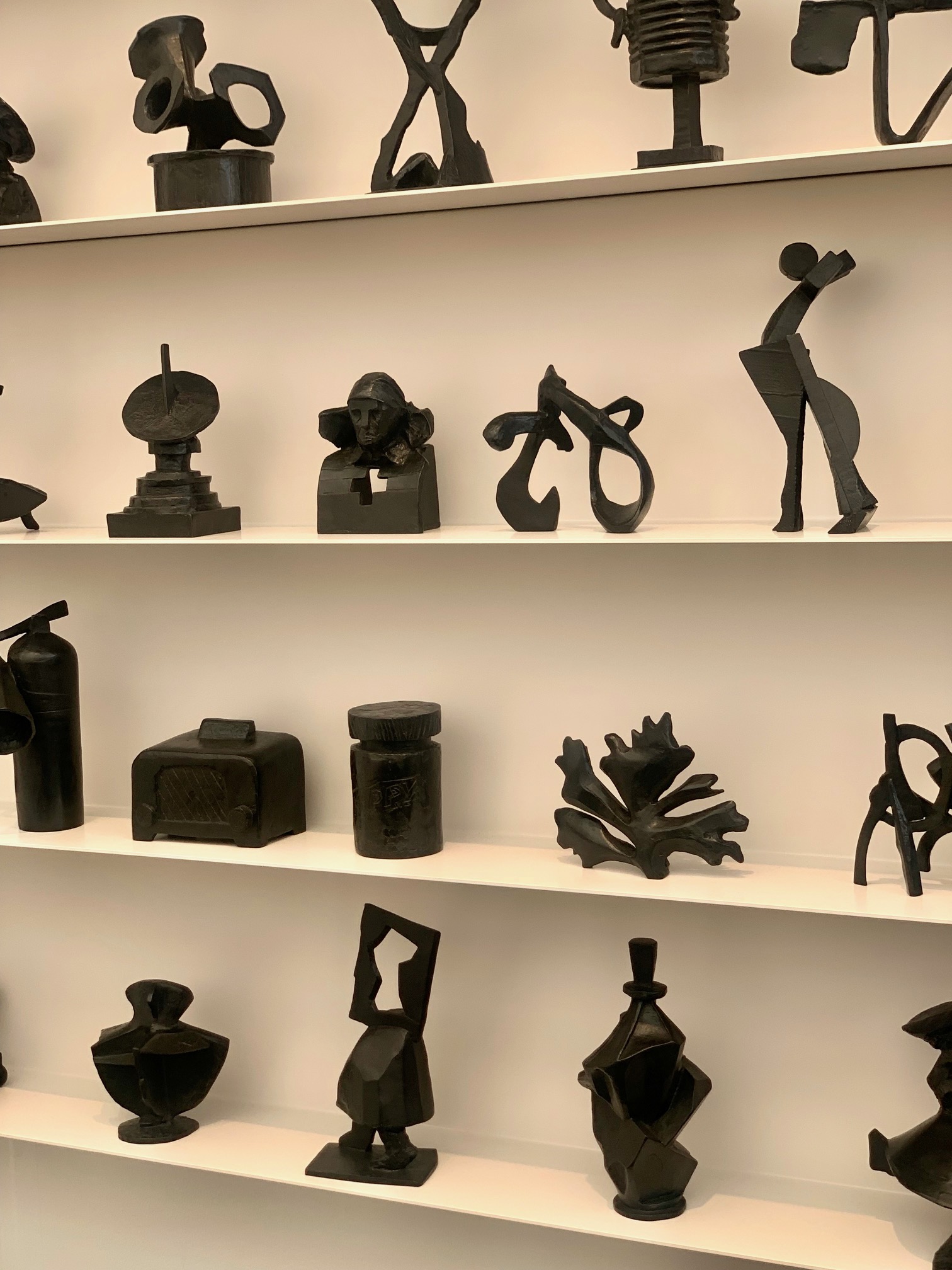 October 22nd, 2022
Frieze London 2022
Susan Eley's Visit to Frieze London 2022
I had the opportunity to visit Frieze London for the first time last week. In its 20th year, Frieze London Is the most established fairs of the Frieze brand, which now run editions in New York, LA and Seoul. Set in the beautiful Regents Park grounds, the entry is both bucolic and grand, although not as dramatic a setting as the original Frieze NY on Randalls Island. (The Shed, Frieze NY's current home, may be easier to access, but I miss the experience of taking a ferry to the big, billowing white tents on Randalls Island.)
As is commonly the case when I visit these massive contemporary art fairs, once I'm past the ticket booth and begin snaking up and down the aisles in some semblance of an organized fashion, I feel that I could be in any of the big fairs—from Basel Miami or Switzerland to the Armory in NY. So, naturally I seek out highlights and visual experiences to distinguish each fair from the rest—either in the form of artists who are new to me or standout installations.
As I am an art dealer and rarely a consumer, I view each booth through layers of lens.  How is the booth arranged? Do multiple artists in one booth sit well together on the wall? Is the curation spare, or intentionally busy? What kind of frames are used, what is the signage and wall labels?
For my Frieze London round up, I've selected my favorite works in the following 3 categories:
Single standout artworks (6)
Favorite series of works (3)
Favorite installation (1)
Hope you enjoy these as much as I did!
–Susan Eley
6 SINGLE STANDOUT WORKS
David Kordansky
Michael Williams, Quilt Hazard, 2020-22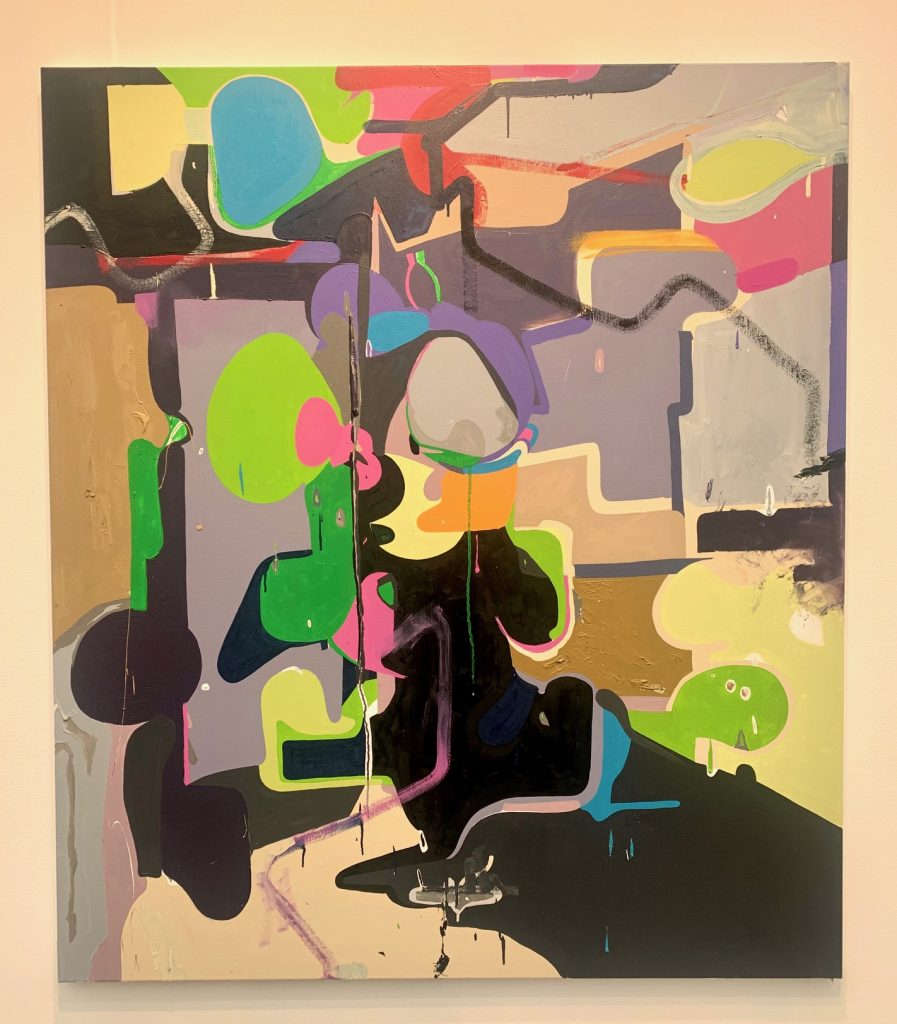 Cristea Roberts Gallery
Yinka Shonibare, Modern Magic (in Pink), 2022, Relief print with woodblock and fabric collage
White Cube
Jeff Wall, A Woman with a Necklace, 2021, Silver gelatin print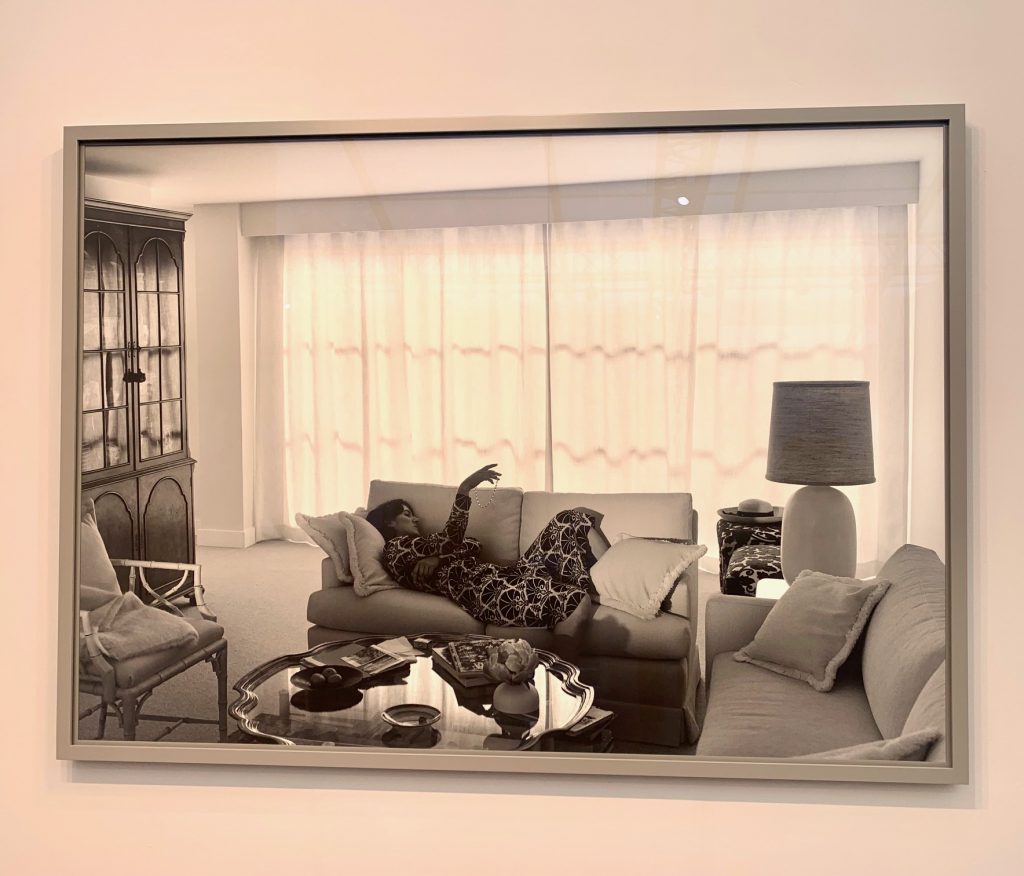 Esther Schipper
Rodney Graham, Untitled, 2022, Oil and sand on linen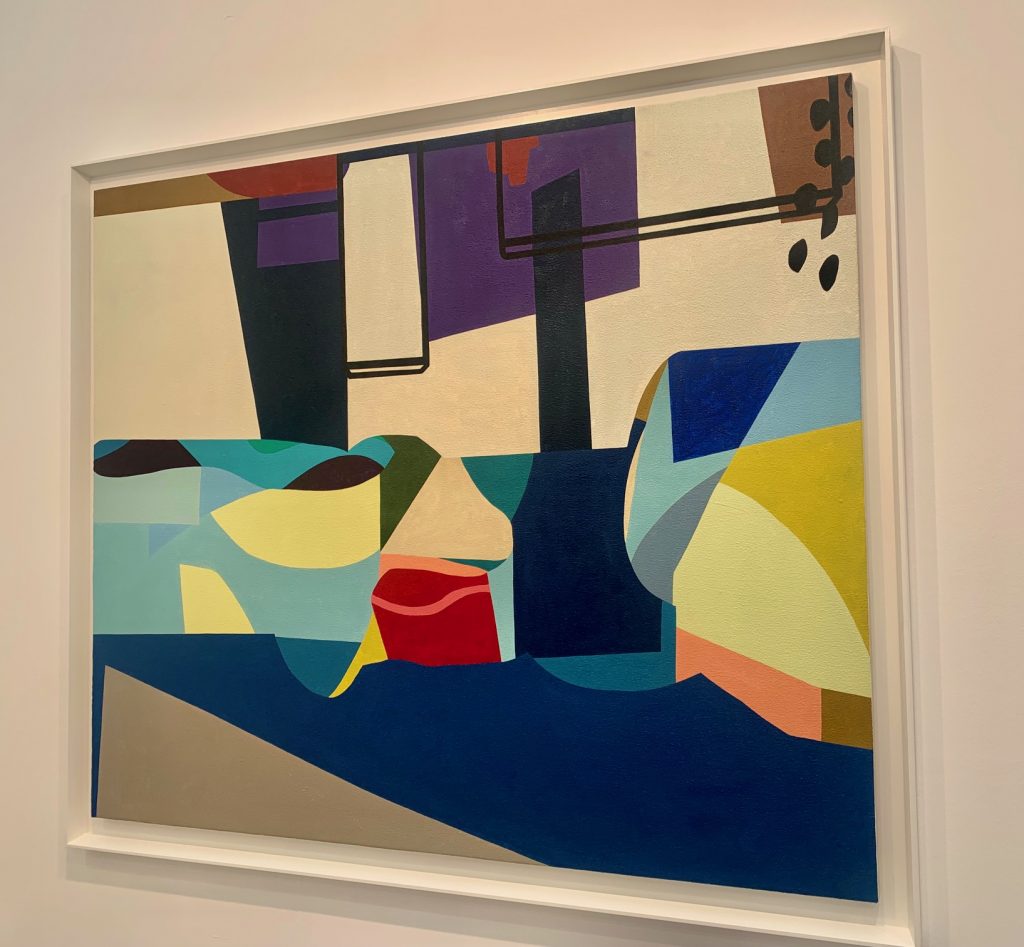 Grimm Gallery
Matthias Weischer, Rauchfang, 2021, Oil on canvas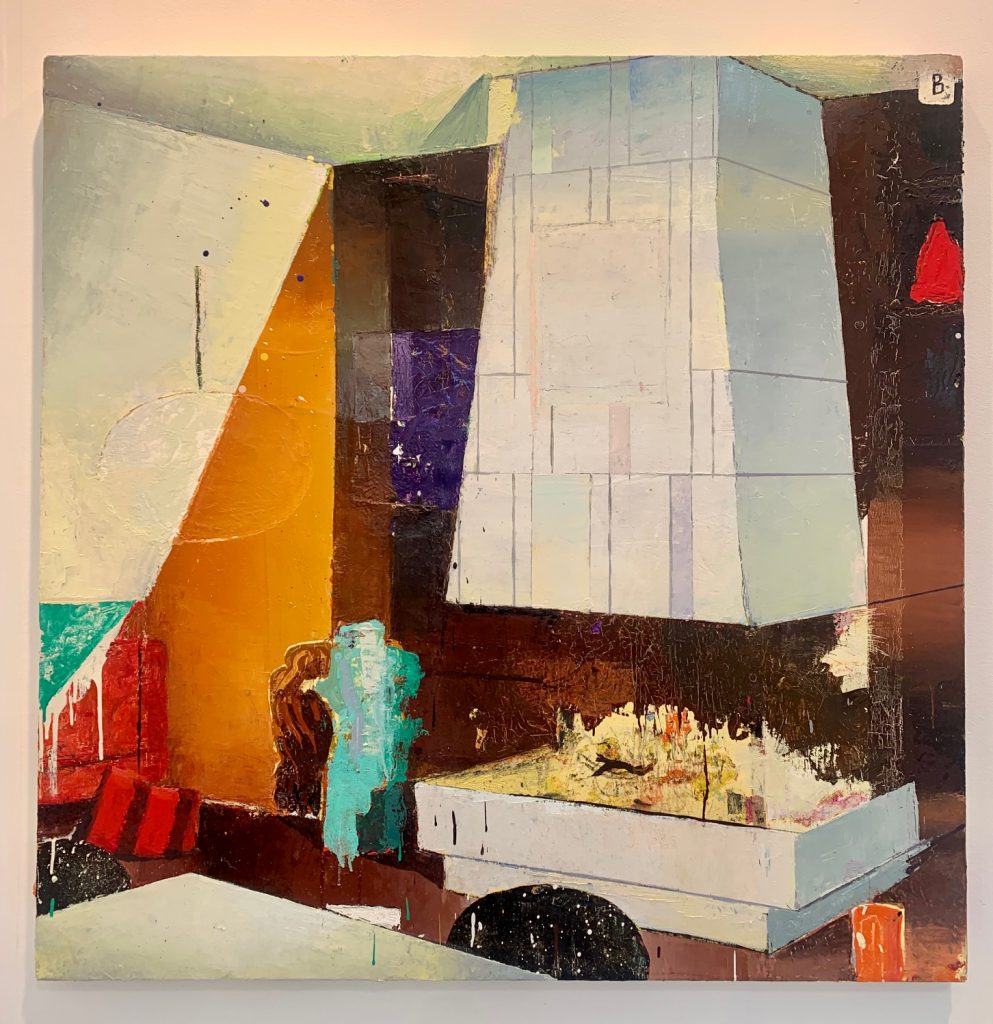 Taka Ishii Gallery
Kyoko Murase, July, 2022, Pigment, color pencil and oil on cotton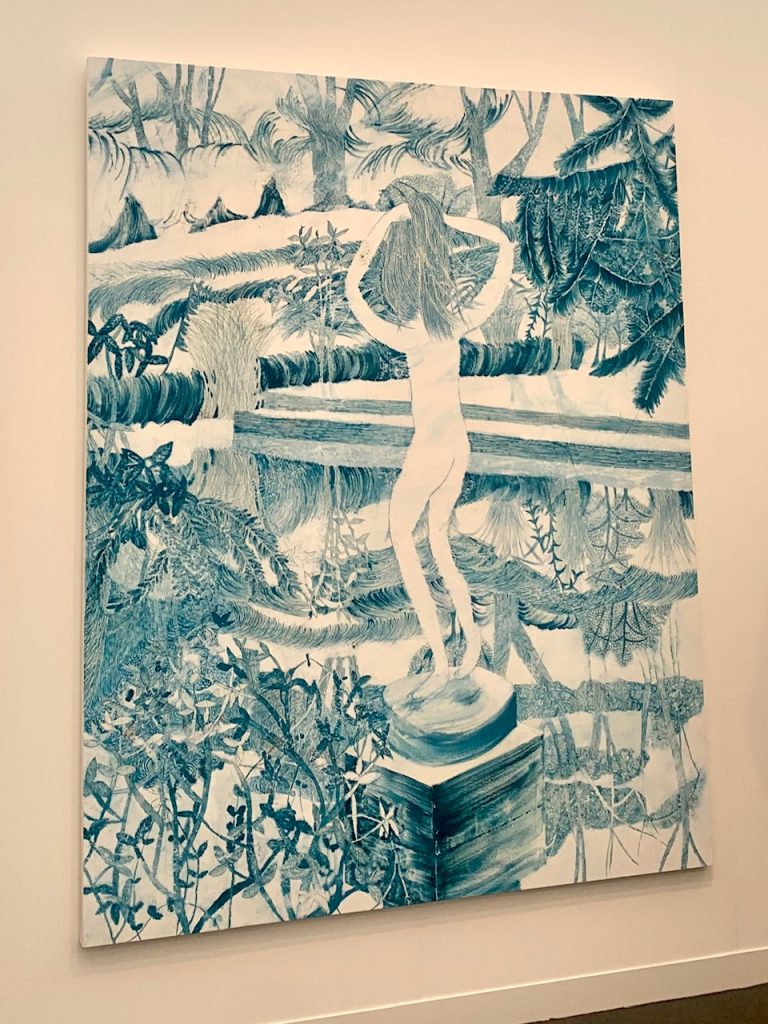 3 BEST SERIES
Paragon Gallery
Christopher Le Brun, Ideas of March III, 2019, Series of 6 woodcuts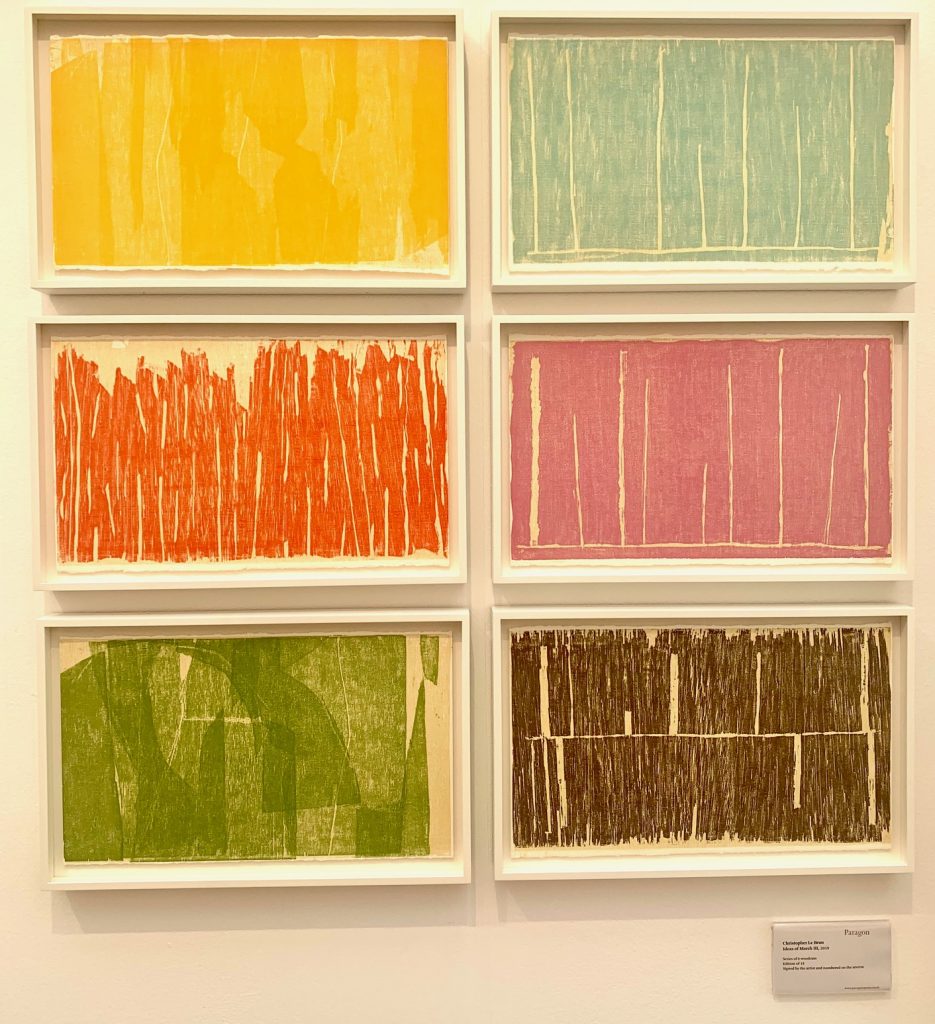 White Cube
Tracy Emin, Selection of acrylic works on paper, 2022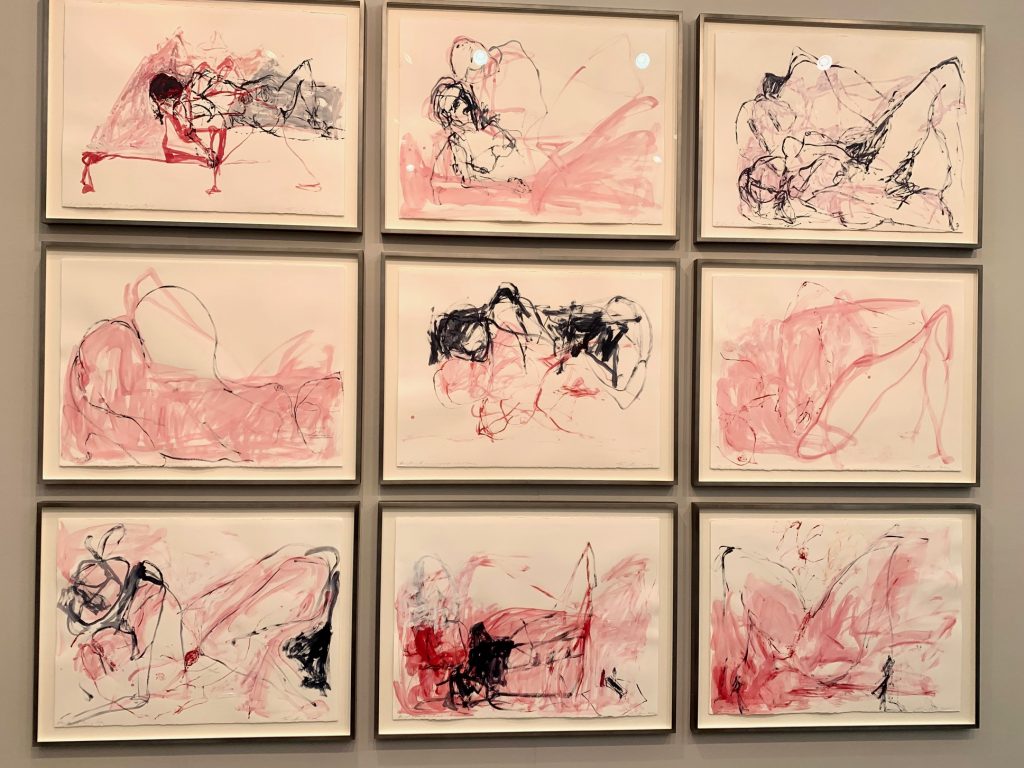 Goodman Gallery
William Kentridge, Cursive, 2020, Bronze set of 40 sculptures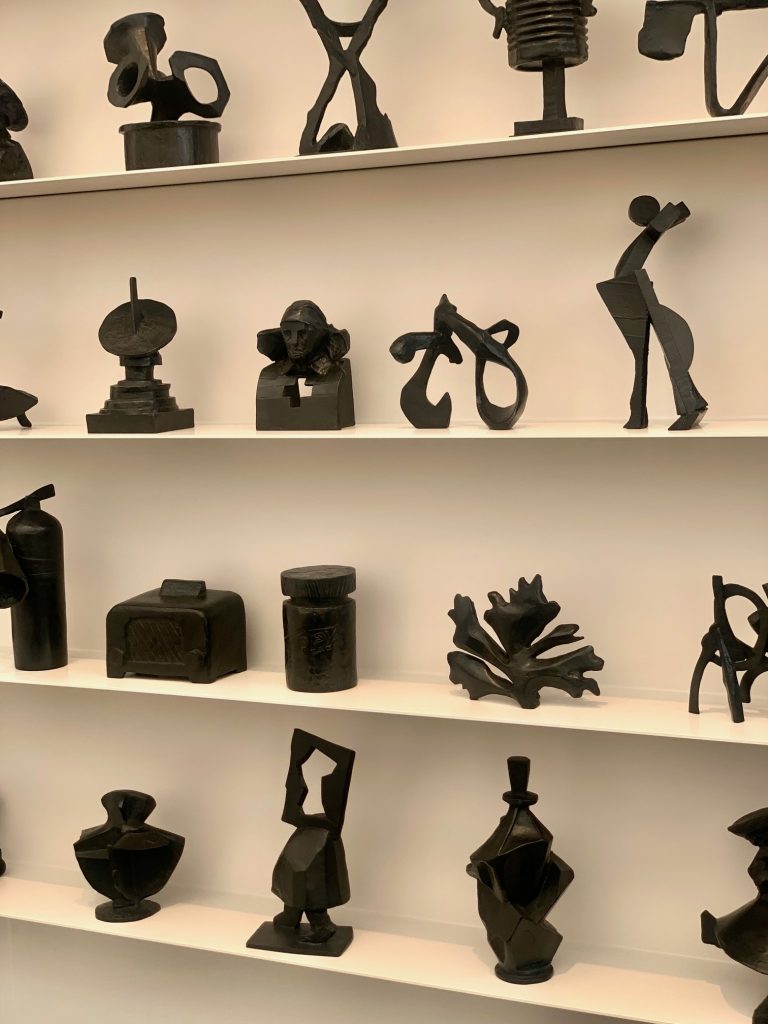 INSTALLATION
Experimenter from Mumbai
Radhika Khimji (2022) and Krishna Reddy (1950-1990s)
This installation consists of a selection of etchings, drawings on paper, photo transfers on paper and a range of frames that all look great together!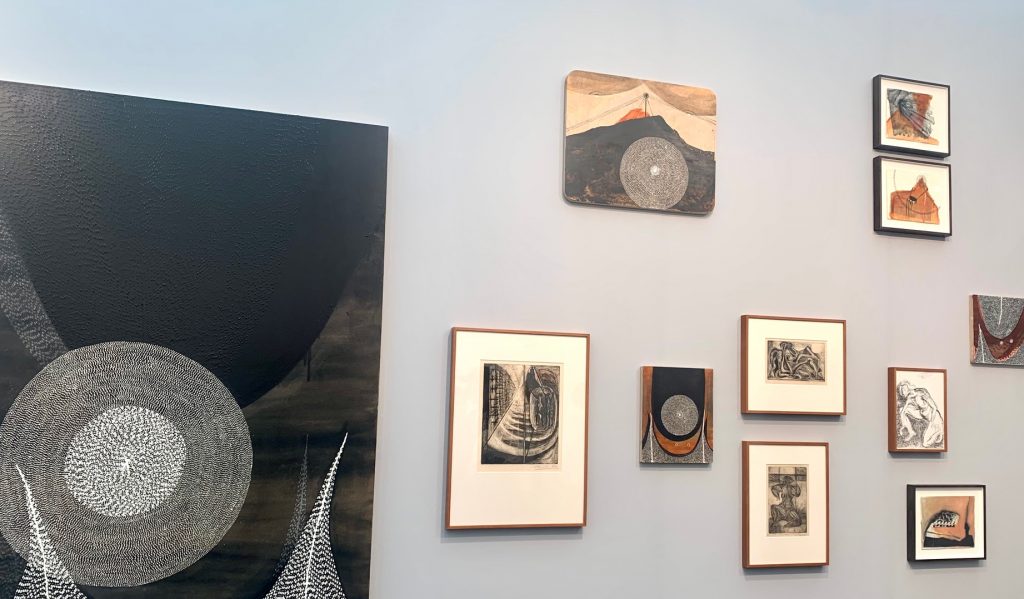 ---