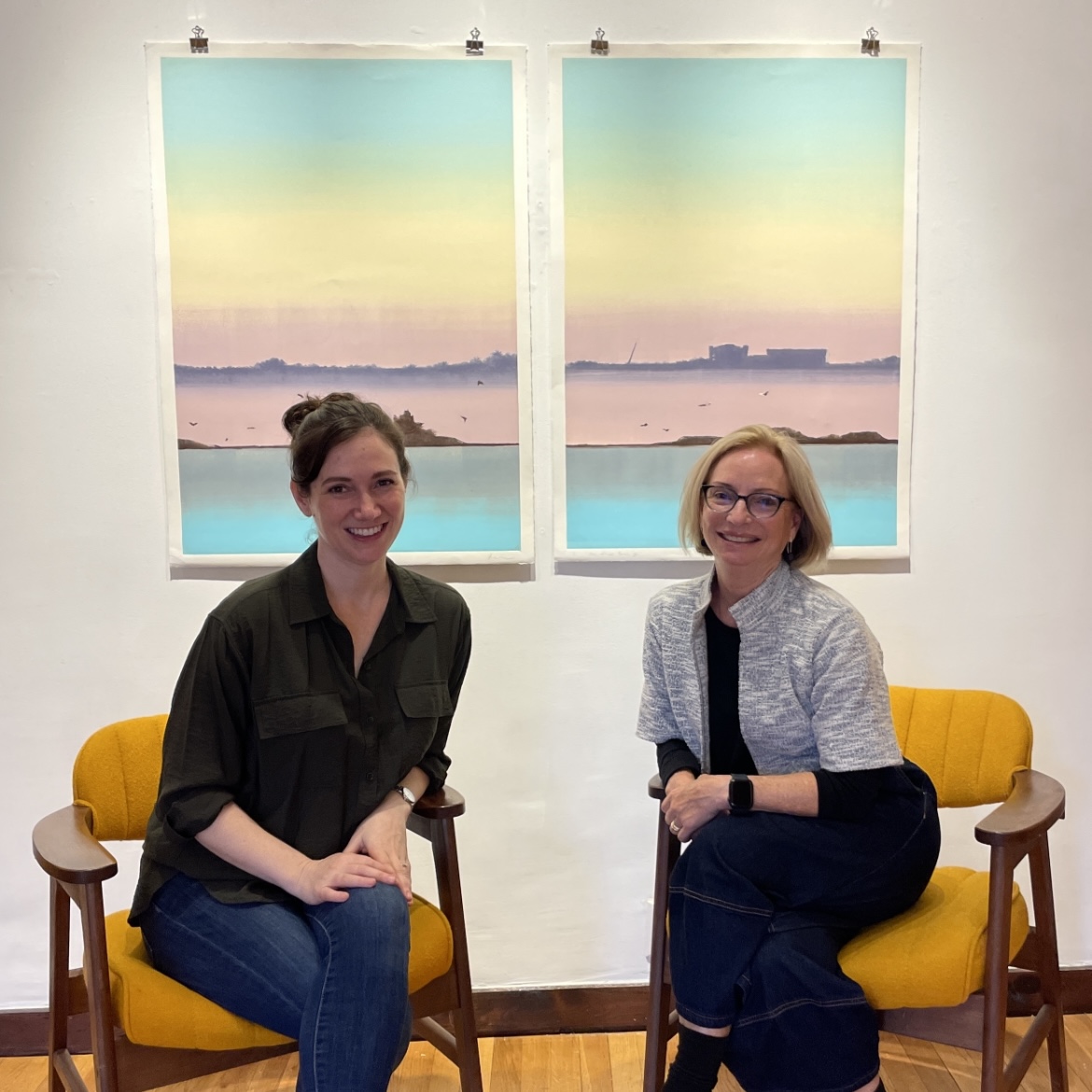 October 7th, 2022
Rachel Burgess gets Interviewed by Francie Hester | Artists About Artists | YouTube Series
Susan Eley Fine Art is pleased to present Episode #6 of our Artists About Artists YouTube series in which Francie Hester interviews Rachel Burgess. In this conversation, Burgess speaks in depth about her artist process, the Piscataqua River in Maine that serves as her primary inspiration, the technique of monotype printmaking and more.
Our Artists About Artists series came about when a SEFA-represented artist approached us with one simple yet brilliant idea: "Hey, why don't we get SEFA's roster of artists to interview other artists?" By recording these talks, we want to introduce another element to the experience of viewing art. We hope to illuminate our artists' thought processes and how and why they make their creative choices. Who better to interview our artists than art-appreciators and artists themselves?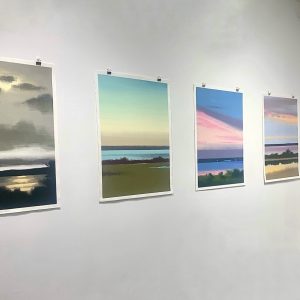 A series of work by Burgess is currently on view as a part of SEFA Hudson's Ingrained. Her monotypes are featured alongside sculptures by Jared Abner, and the exhibition is on view through November 13, 2022.
Abner's and Burgess's works in this exhibition are similarly ingrained with growth and memory. Whether presented as dimensional wood structures or rendered on refined paper sheets, the artists' works reflect the essence of nature and its potential to be interpreted and transformed by the human hand.
To watch the full interview on YouTube, click here. 
Episode #6: Francie Hester interviews Rachel Burgess
Episode #5: Rachel Burgess interviews Karin Bruckner
Episode #4: Karin Bruckner interviews James Isherwood
Episode #3: James Isherwood interviews Angela A'Court
Episode #2: Angela A'Court interviews Chase Langford
Episode #1: Chase Langford interviews Kathy Osborn
---