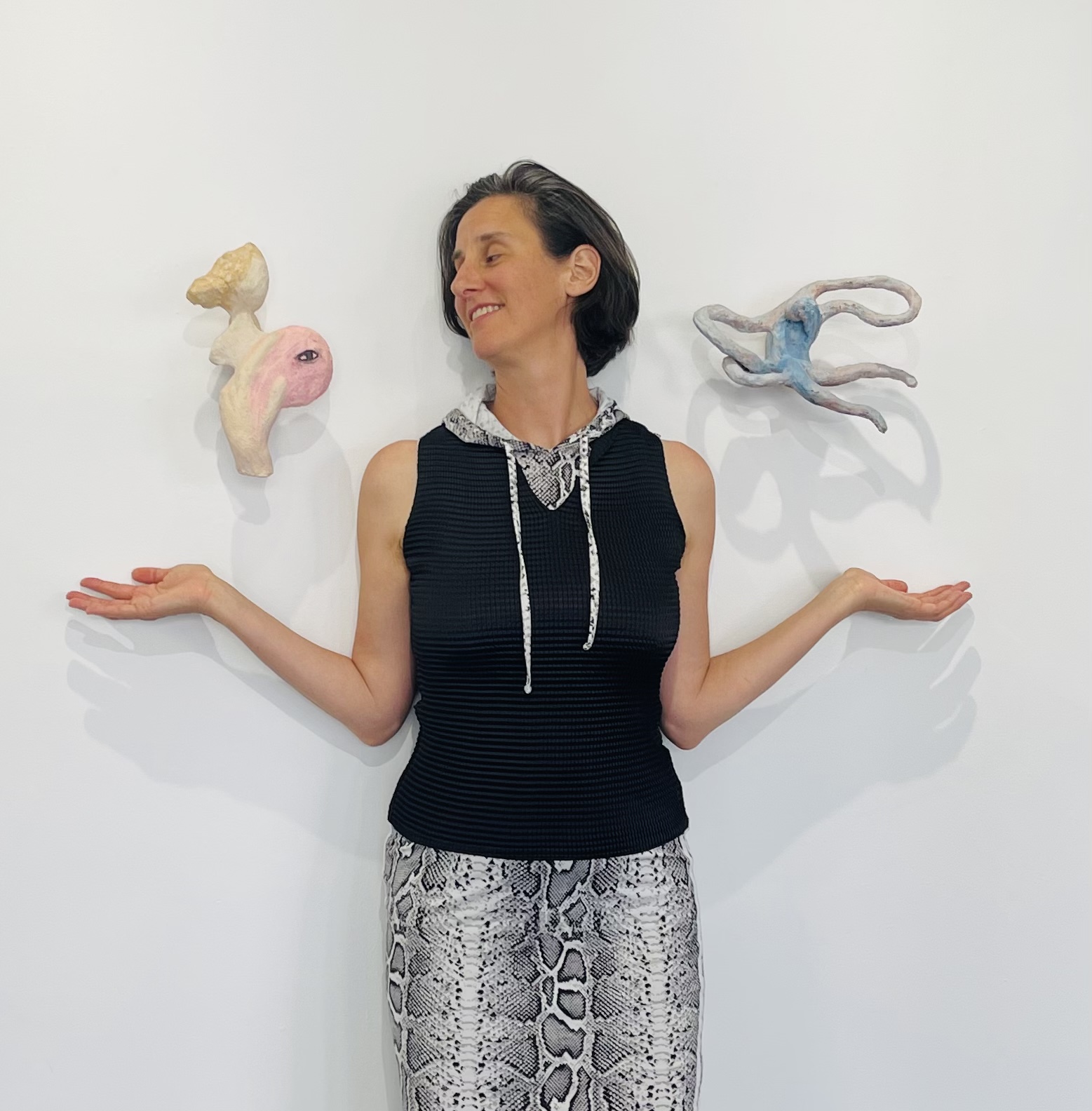 July 9th, 2022
Performance Artist Barbara Ann Michaels at SEFA Hudson
Barbara Ann Michaels is a performance artist, actress, author, reverend and more. A friend of SEFA's, Michaels attended the opening of the exhibition Earthen Energies, Ancient Roots and was particularly struck by the work of Jackie Shatz.
Inspired by these lyrical and exuberant sculptures, Michaels created performance pieces as embodied interpretations of Shatz's work. Recorded in video, they capture her intuitive reactions—both physical and verbal—to Shatz's ceramics. SEFA is very pleased to share some of Michaels' videos here; click on the links below to view them online!
More information about Michaels may be found her website, where she notes her mantra: "LOVE is ART is HUMOR is ART is LOVE." https://www.jesterofthepeace.com
The exhibition Earthen Energies, Ancient Roots, which features Ashley Norwood Cooper and Jackie Shatz, is on view at SEFA Hudson through July 31st. Additional information about the artists and available artworks may be found here: https://www.susaneleyfineart.com/Detail/exhibitions/215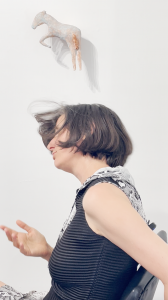 RideIntoTheSunsetTogether
Video by Barbara Ann Michaels
Response to sculpture "Horse From Back" by Jackie Shatz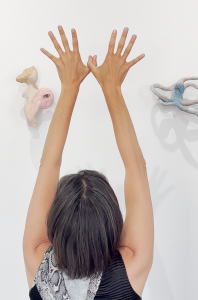 It'sHuge
Video by Barbara Ann Michaels
Response to sculptures "Eidolon" and "Other Minds" by Jackie Shatz
BARBARA ANN MICHAELS – STATEMENT
Each of Jackie Schatz's works is specific – each figure expressing a potent moment. There's a physical and emotional directionality to each sculpture that has something to "say." I showed up to listen and translate what I sensed. Jackie asked me not to research the pieces individually before coming in to interpret what I saw and felt into this series of short, improvised performances. I honored this. I was aware only that her showing was about archetypes, in part. What emerged was a performance meditation on journeying, revealing the ups and downs of the path of life. The crossroads, the frustrations and releases, the celebrations, overcoming, becoming aware, rerouting, arriving and leaving, connecting, asking and answering.  Archetypes only emerge because their qualities are true to time, being lived out in the human condition again and again.  I derived great pleasure in physically and verbally speaking these works, and I sense also a great pleasure from their maker Jackie in making them. Thanks to Gene Seidman for videography, Liz Lorenz for stage management and Susan Eley for welcoming and supporting this collaboration.
– Barbara Ann Michaels, Jester of the Peace
– June 26, 2022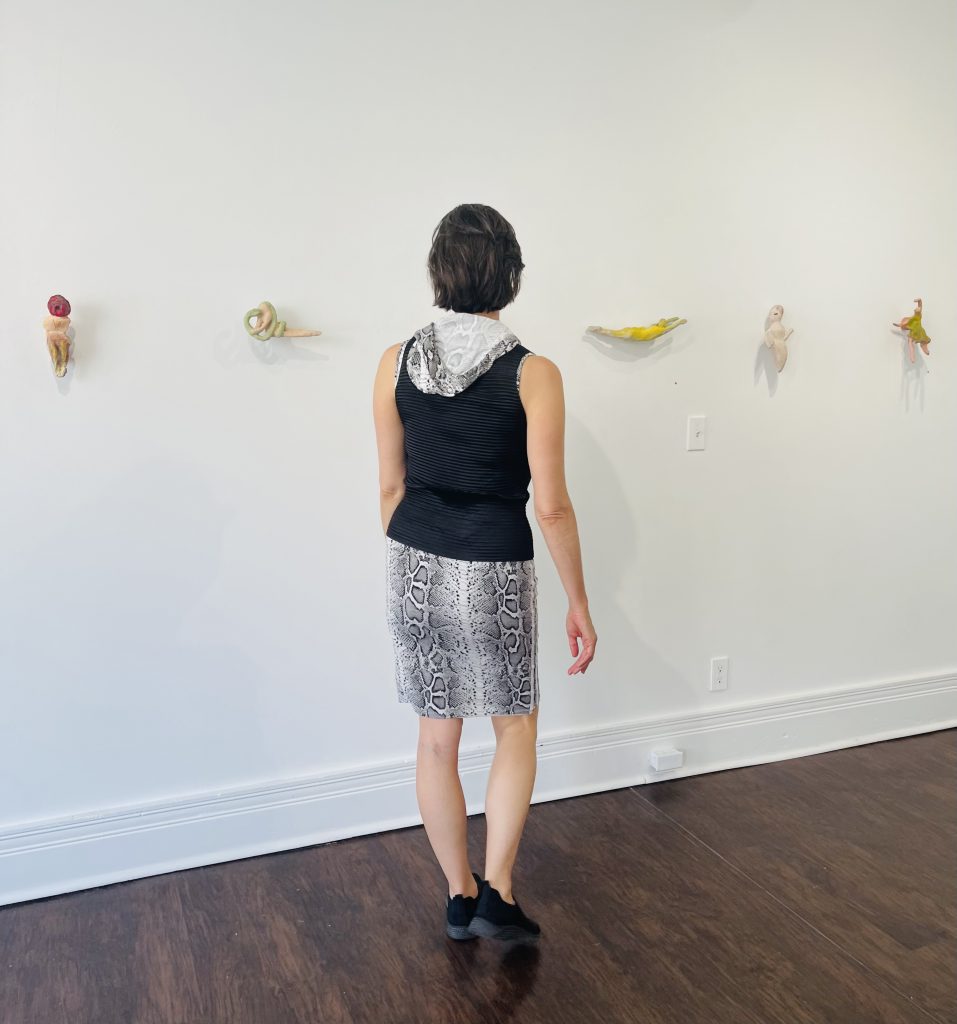 ---