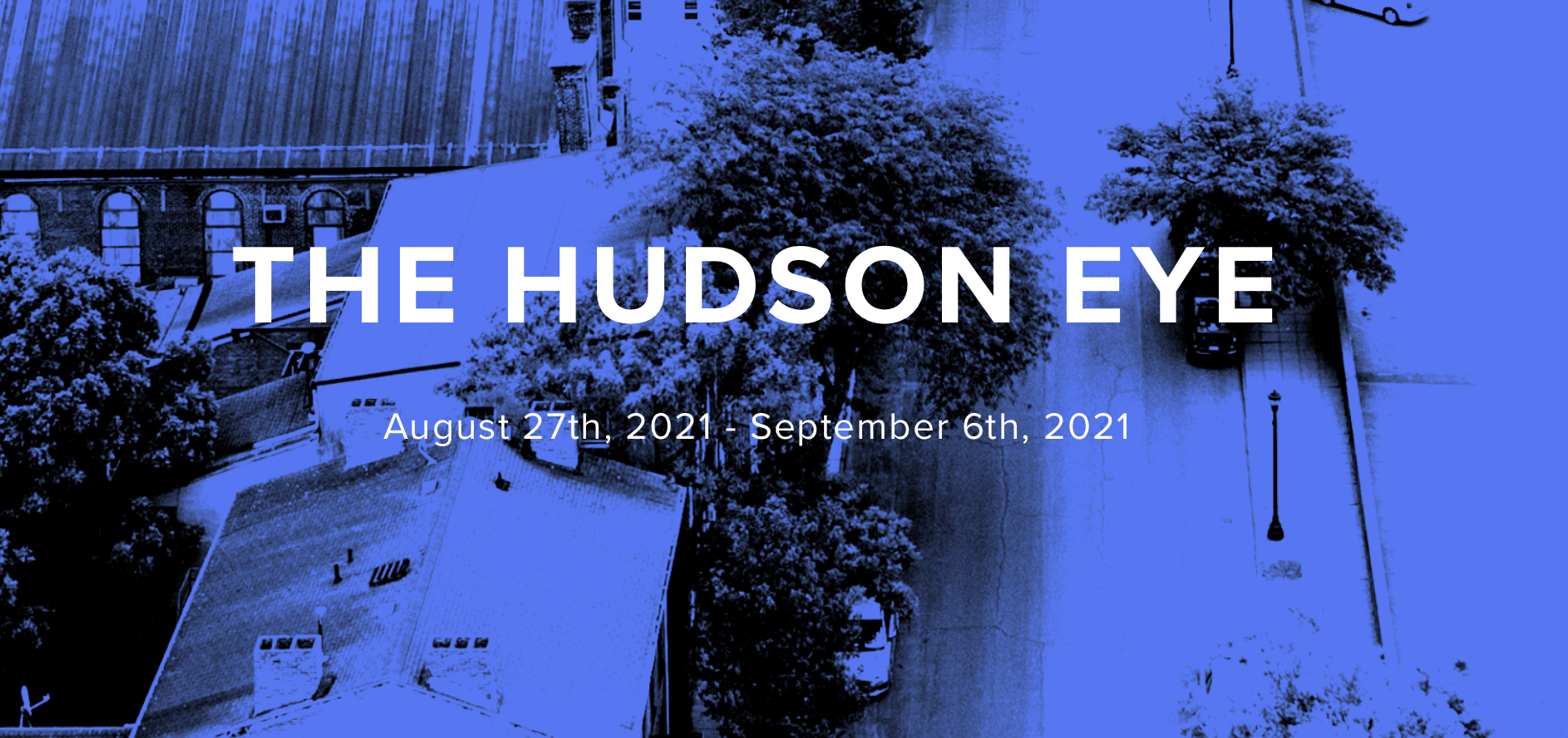 September 1st, 2021
SEFA Hudson: Headline Gallery in The Hudson Eye Festival
Susan Eley Fine Art, Hudson is pleased to participate as a headlining gallery in The Hudson
Eye festival, taking place from August 27 to September 6, 2021. The exhibition on view at SEFA Hudson
during the festival is a two-person presentation of Barbara Marks and Joe Sultan.
The Hudson Eye is an artist-driven 10-day public program and urban showcase, with a focus
on dance, music, performance, film and visual art. This program—presented by the Jonah
Bokaer Arts Foundation and arranged by curator Aaron Levi Garvey—aims to celebrate the arts
community in Hudson, New York and help stimulate creativity and connectivity. Core features of
The Hudson Eye include its roster of headlining galleries, live performances, and daily panels
highlighting issues of interest to the local community.
For further information, please visit the following links.
Barbara Marks & Joe Sultan at SEFA Hudson
The Hudson Eye
Excerpts from The Hudson Eye 2021 catalogue: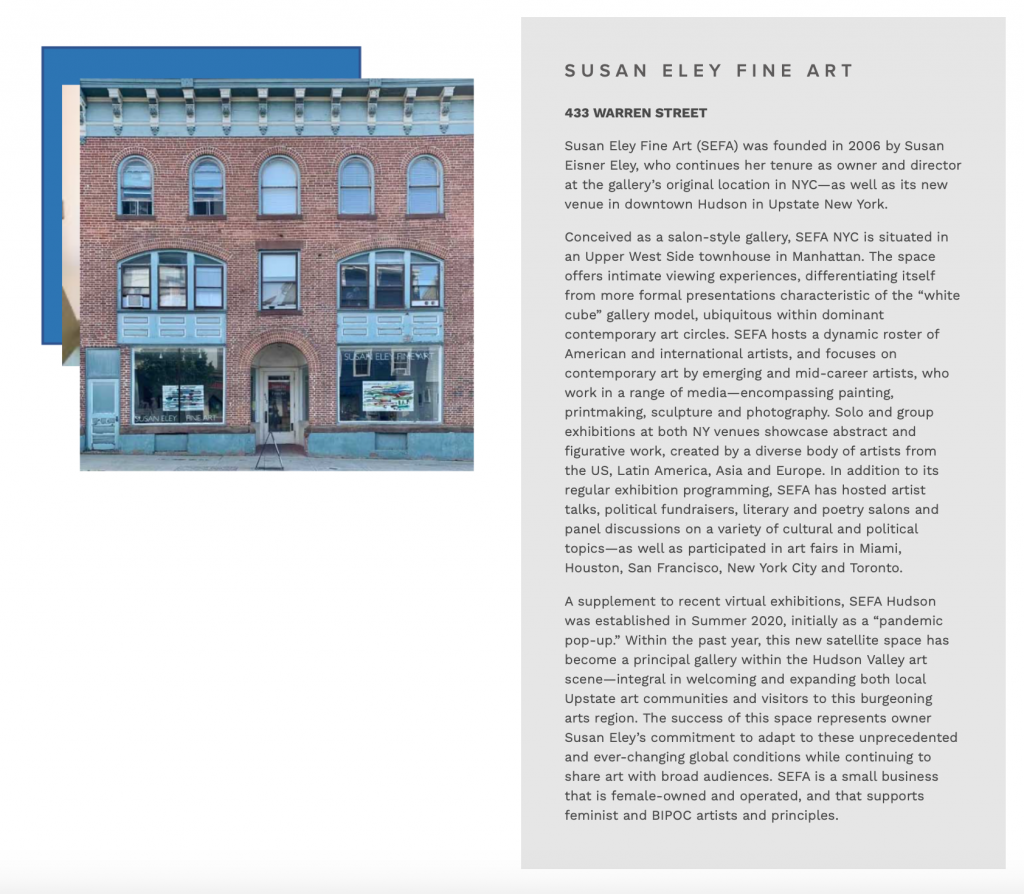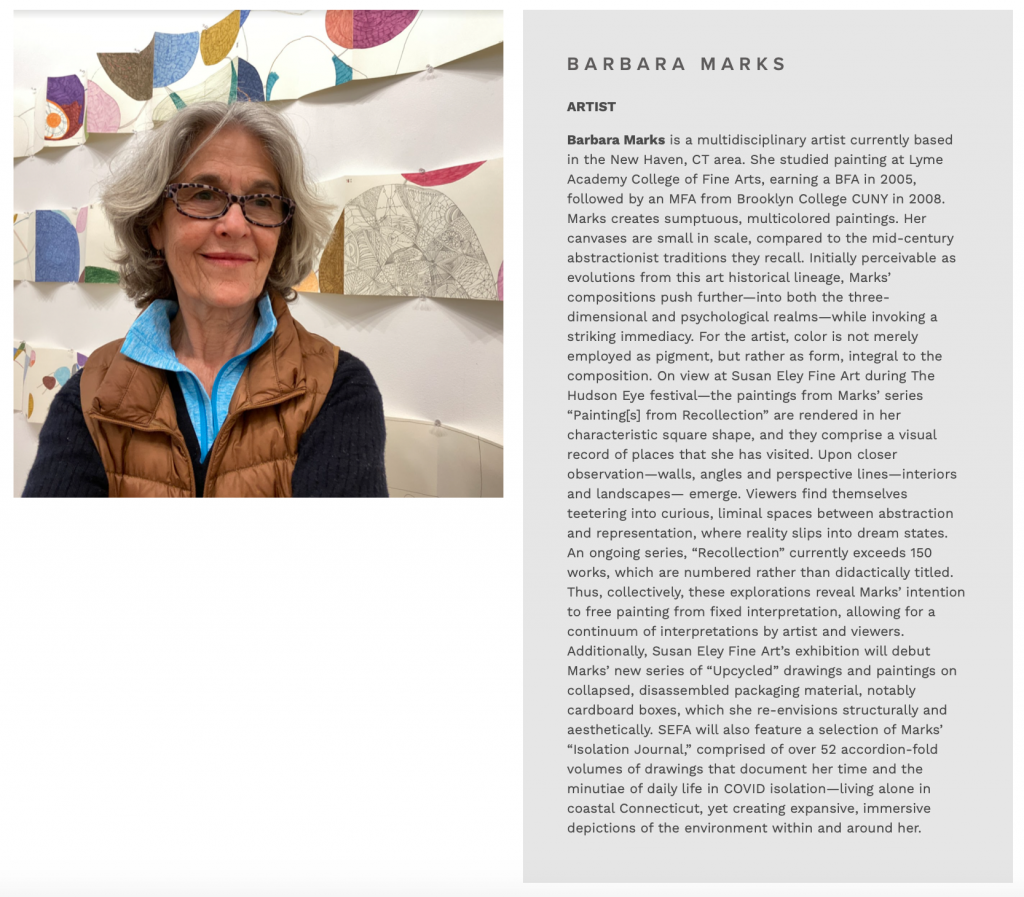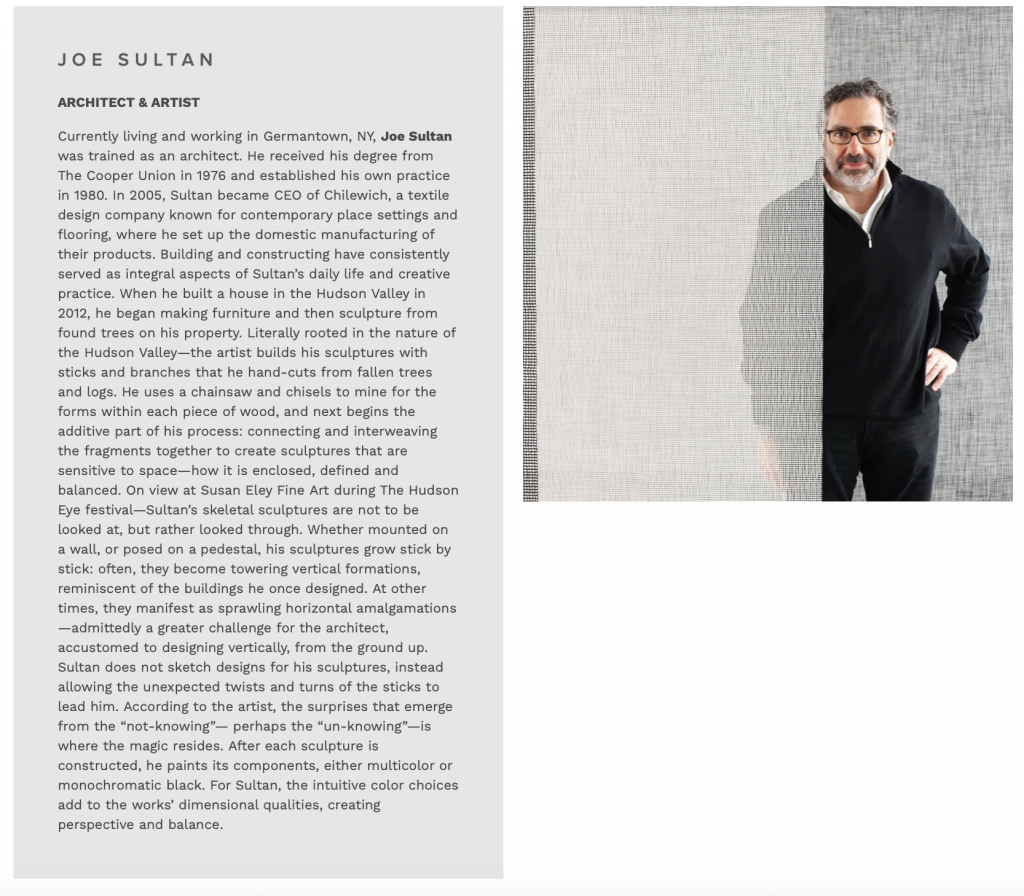 ---