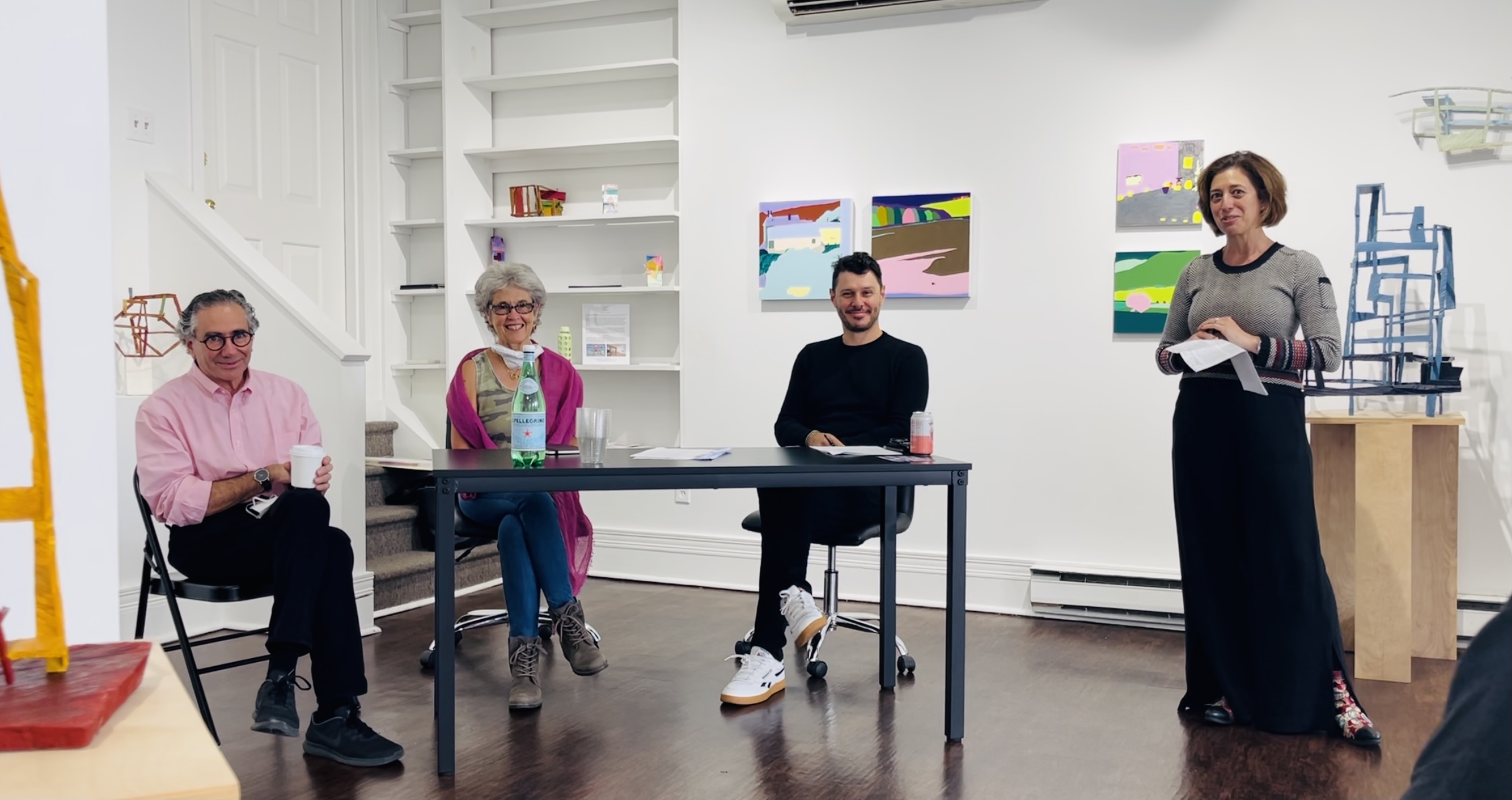 August 27th, 2021
Barbara Marks & Joe Sultan in conversation at SEFA Hudson
In conjunction with its current exhibition and The Hudson Eye festival—Susan Eley Fine Art,
Hudson will host a conversation between artists Barbara Marks and Joe Sultan on Thursday,
September 2nd at 2pm. Aaron Levi Garvey, chief curator of The Hudson Eye, will foster a
dynamic discussion between the painter and the sculptor.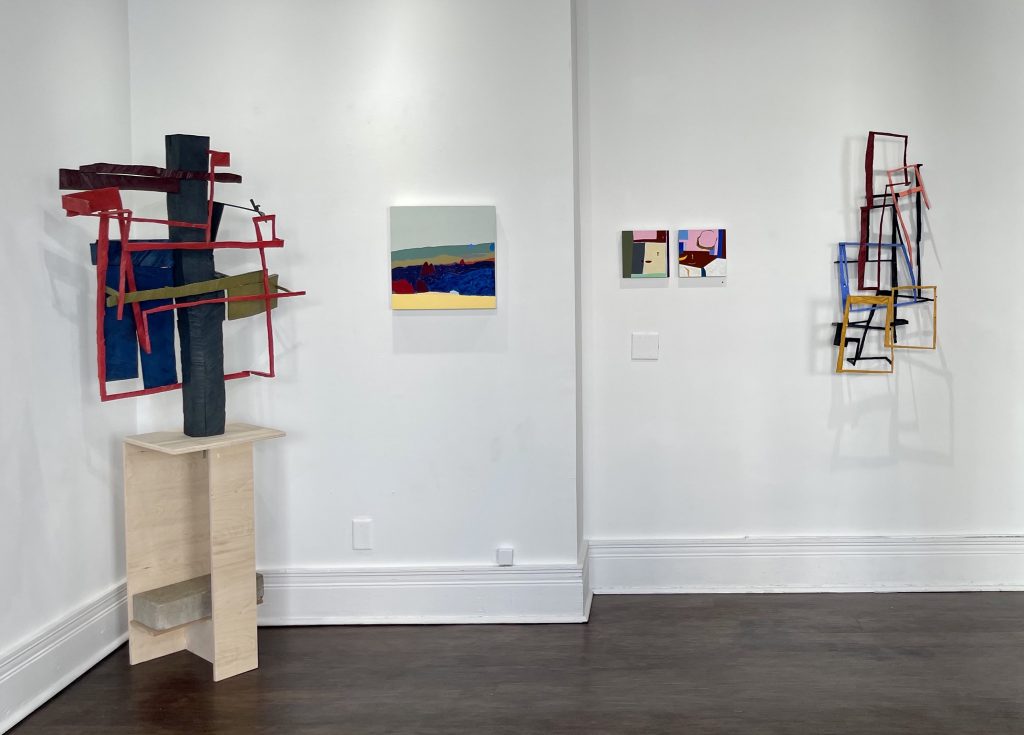 Recent artworks by Marks and Sultan are on view at SEFA Hudson through October 3rd—the
first exhibition for each artist with the Gallery. This presentation interweaves Marks'
intimately-scaled paintings of abstracted vistas with Sultan's architectonic wooden sculptures.
Together, their works explore and expand relationships between color and form, and
interpretations of space and dimensionality, by transforming the structures and landscapes
surrounding us. For more information on the exhibition and available artworks, visit susaneleyfineart.com/Detail/exhibitions/199.
RSVP requested (but not required) for the event with Marks, Sultan and Levi on September
2nd. Please email liz@susaneleyfineart.com to RSVP, or with any questions. Face mask
required for all visitors at SEFA Hudson.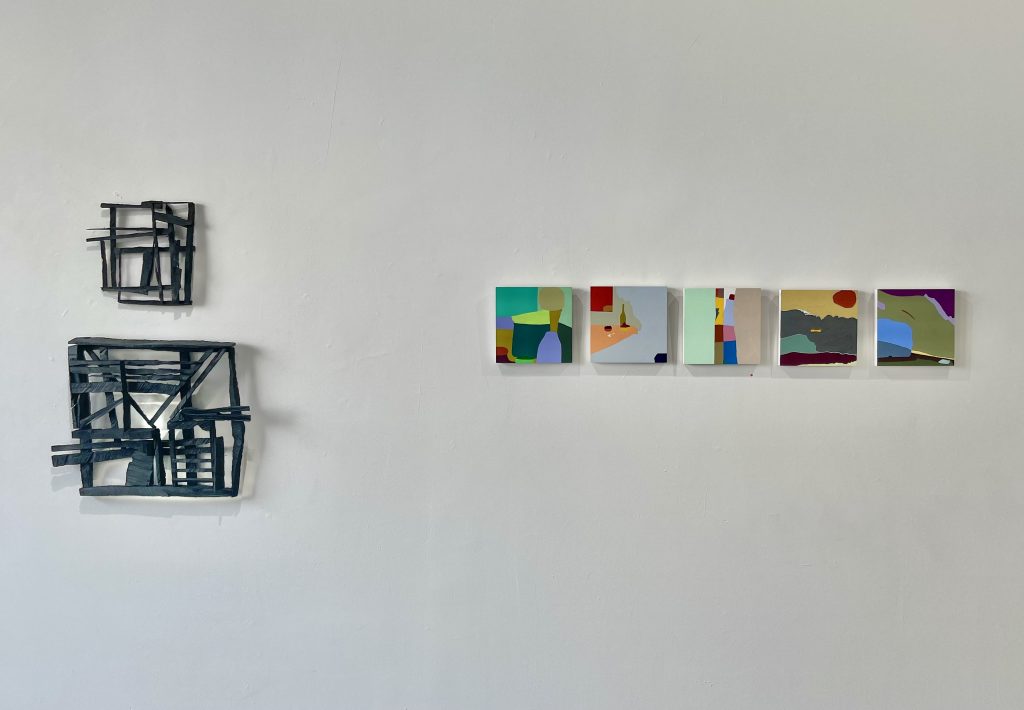 Barbara Marks is a multidisciplinary artist currently based in the New Haven, CT area. Marks
creates sumptuous, multicolored compositions that evolved from the lineage of both traditional
landscape painting and modernist abstraction. On view at SEFA Hudson, the paintings from
Marks' series "Painting[s] from Recollection" are rendered in her characteristic square shape,
and they comprise a visual record of places that she has visited. Upon closer
observation—walls, angles and perspective lines—interiors and landscapes—emerge. Viewers
find themselves teetering into curious, liminal spaces between abstraction and representation,
where reality slips into dream states.
Joe Sultan was trained as an architect and currently lives and works in Germantown, NY.
Literally rooted in the nature of the Hudson Valley—the artist builds his sculptures with sticks
and branches that he hand-cuts from fallen trees and logs. He uses a chainsaw and chisels to
mine for the forms within each piece of wood, and next begins the additive part of his process:
connecting and intertwining the fragments together to create sculptures that are sensitive to
space—how it is enclosed, defined and balanced. On view at SEFA Hudson, Sultan's skeletal
sculptures are not to be looked at, but rather looked through.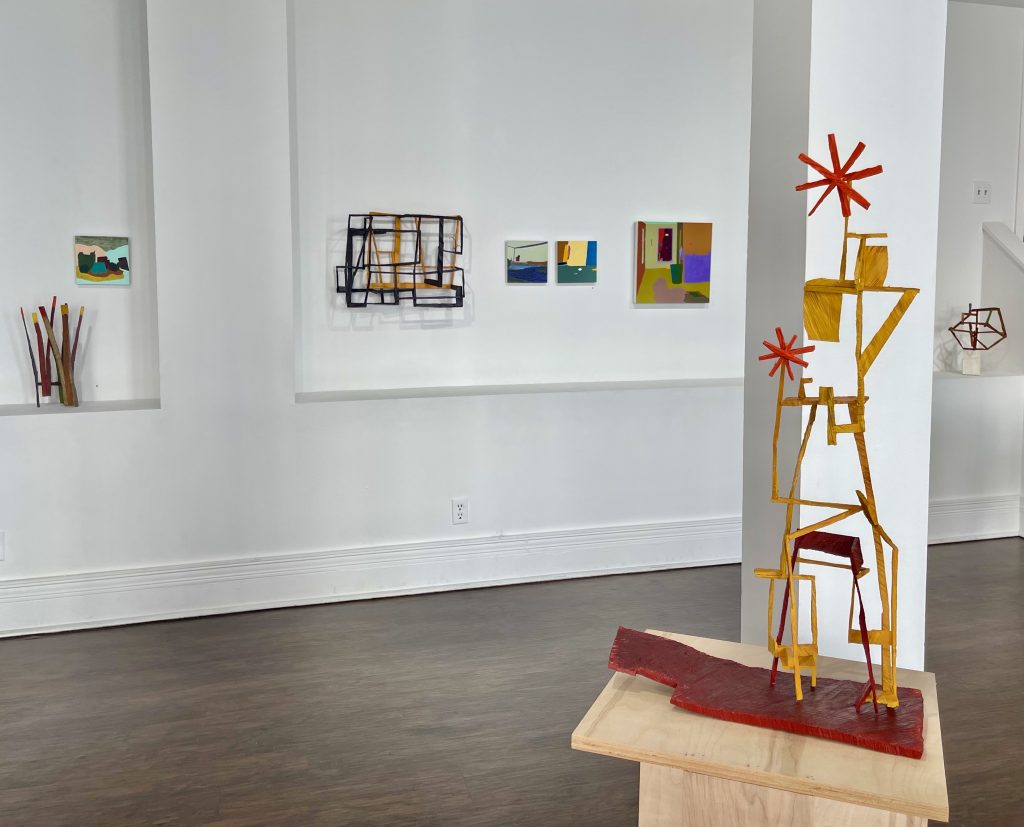 Susan Eley Fine Art, Hudson is pleased to participate as a headlining gallery in The Hudson
Eye festival, taking place from August 27 to September 6, 2021.
The Hudson Eye is an artist-driven 10-day public program and urban showcase, with a focus
on dance, music, performance, film and visual art. This program—presented by the Jonah
Bokaer Arts Foundation and arranged by curator Aaron Levi Garvey—aims to celebrate the arts
community in Hudson, New York and help stimulate creativity and connectivity. Core features of
The Hudson Eye include its roster of headlining galleries, live performances, and daily panels
highlighting issues of interest to the local community.
For more information on featured galleries and artists and the full festival schedule, visit
---