Carole Eisner, ZerQues (2015), Rolled and welded steel I-beams, 80″ x 147″ x 138″ – Installation View from Prospect Park, 2017
June 26th, 2021
Carole Eisner's sculpture "ZerQues" featured in Uncommon Ground IV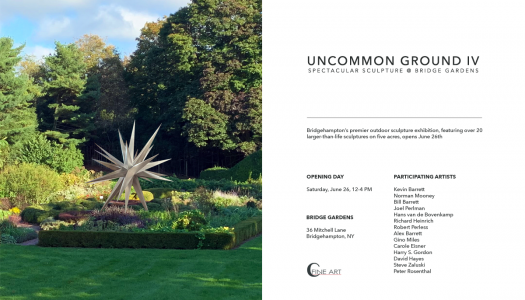 SEFA is pleased to share that ZerQues by Carole Eisner is featured in the 4th edition of UNCOMMON GROUND, Bridgehampton's largest outdoor sculpture exhibition.
Founder and curator of UNCOMMON GROUND, Cheryl Sokolow partners with the Peconic Land Trust, who runs the Bridge Gardens, to produce this notable outdoor show. For this year, the 4th edition, Sokolow selected 14 sculptors, including SEFA artist Carole Eisner. The sole woman in the show, Eisner is represented by her monumental curved I-beam sculpture called ZerQues.
Created in 2005, ZerQues has an illustrious provenance, having most recently been on public view at Veterans Park, Norwalk, CT, and previously, in Prospect Park, Brooklyn in 2017. This monumental sculpture is made of rolled and welded steel I-beams and weighs around 2 tons. The work's title "ZerQues"  is an invented word, which reminded the artist of an inversion—ultimately a transformation—of the word "circles." Eisner is inspired by the dynamism of the human body in all of its movements. She seeks to capture this fluidity, action and energy in her lyrical treatment of a most solid material—steel—creating a poetic tension between her intent and her material.
On the opening day of UNCOMMON GROUND—Saturday, June 26—a bit of drizzle and an overcast afternoon didn't curtail the festivities of the public sculpture exhibition at Bridge Gardens, Bridgehampton, NY. Friends, collectors, artists and visitors shared a toast over a bit of bubbly to launch the exhibition.
UNCOMMON GROUND IV on view through September 29, 2022.
The exhibition is presented by C Fine Art & The Peconic Land Trust at Bridge Gardens. Bridge Gardens is open to the public.
For additional information about Eisner & images of her works, please visit her website and her SEFA artist page.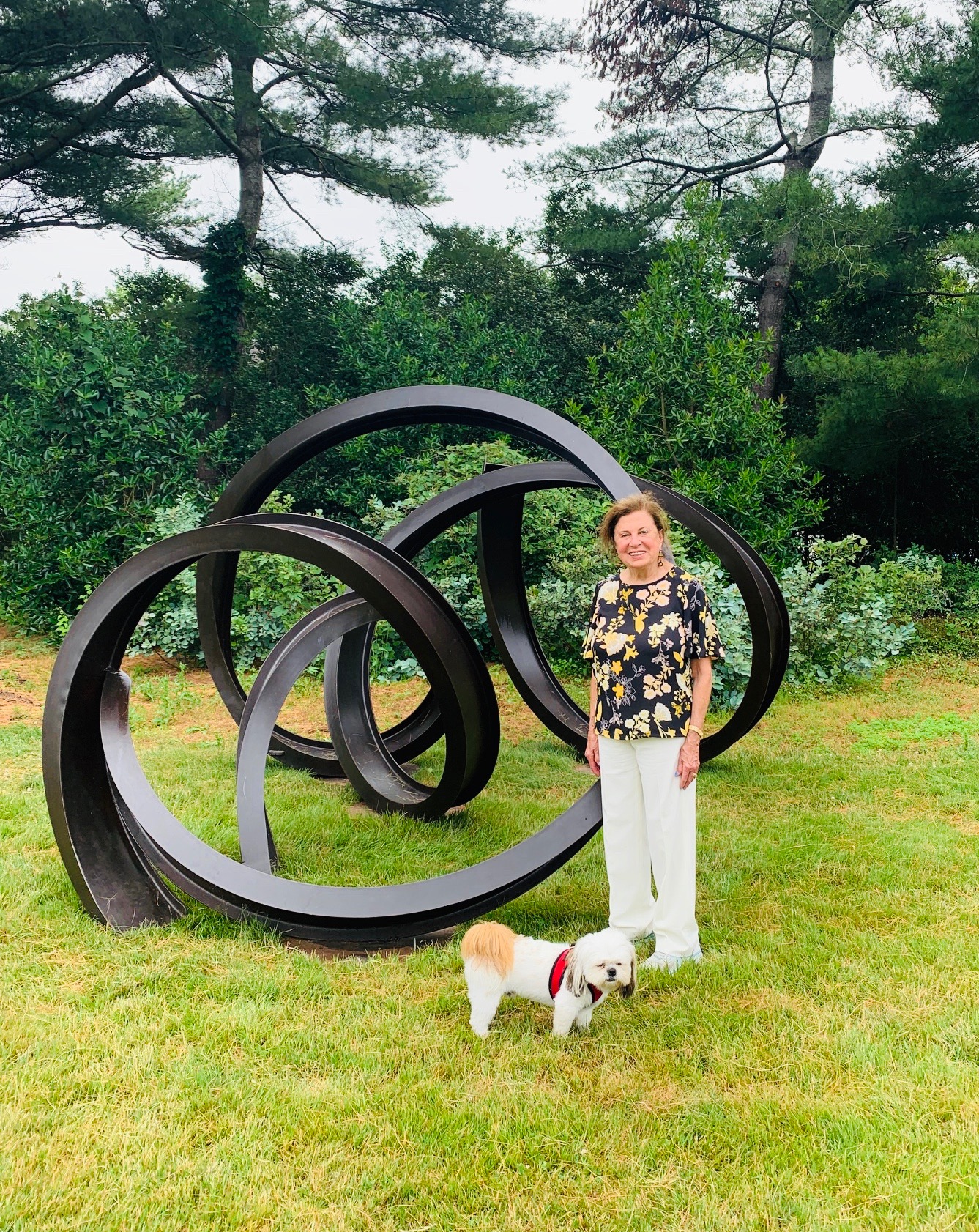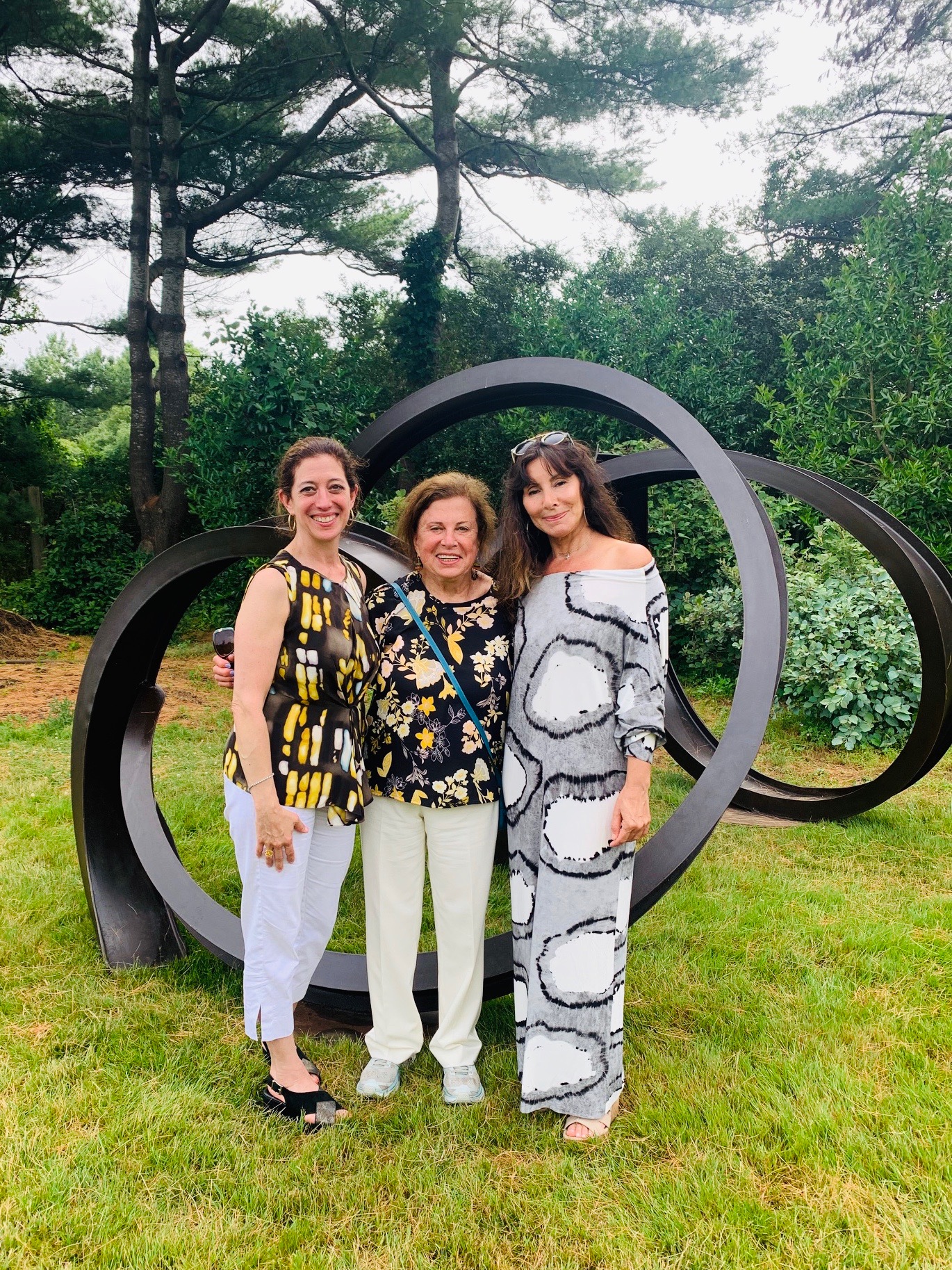 ---