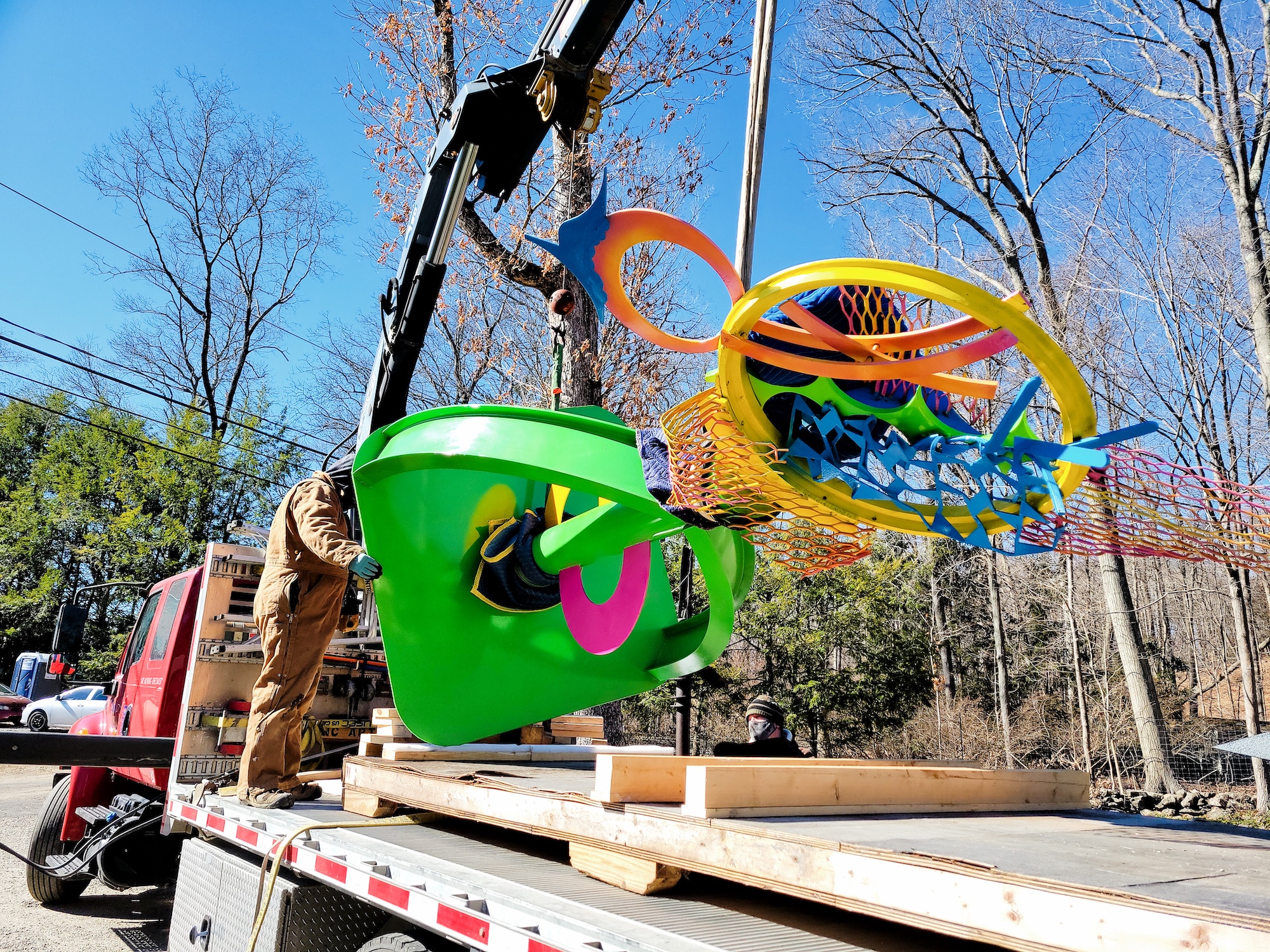 The team at Func Art Design moving "Birdsong" onto a flatbed truck
March 15th, 2021
"Birdsong" moves to Lakeland, Florida
Q: How do you move an 11 foot tall steel sculpture?
A: Very carefully (and with a lot of help and coordination from our friends at Func Art Design in Kinderhook!)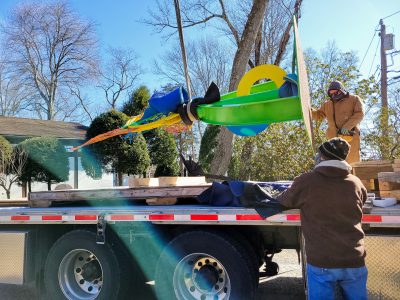 Carole Eisner was recently selected as one of twelve artists to participate in the 21st Florida Outdoor Sculpture Competition in Lakeland, Florida. The monumental sculptures by artists from all over the United States will be on display on the Lemon Street Promenade now through the end of 2021. Many may not be aware that the sculptures found on Lemon Street are a part of a special exhibit of sculptures that rotate annually. This year's competition has brought a diverse array of sculptures to those blocks of downtown Lakeland.
We would like to thank Beth, Program Coordinator at the Parks & Recreation Department for the City of Lakeland and Func Art Design for their help!
If you're in the area and see Birdsong, be sure to tag us in a photo!
Carole Eisner
Lakeland Parks & Recreation
Func Art Design
---