Accordion (2019) by Deirdre O'Connell and Saint Sebastian the Praetorian (2015) by Malcolm Moran
September 24th, 2020
Saints and Sisters Opening Reception
New Work by Malcolm Moran and Deirdre O'Connell
September 24 – November 15, 2020 | Opening Reception: September 26, 2020, 5-7PM
433 Warren St, Hudson, NY 12534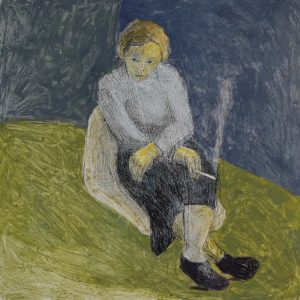 Susan Eley Fine Art is delighted to announce Saints and Sisters, a two-person exhibition opening on September 24, featuring paintings by Connecticut-based artist Malcolm Moran and New Yorker Deirdre O'Connell. The exhibition will have an Artists' Reception on Saturday, September 26, 5-7PM and closes on November 15, 2020. Saints and Sisters is Moran's first exhibition with SEFA and O'Connell's fourth exhibition with the gallery.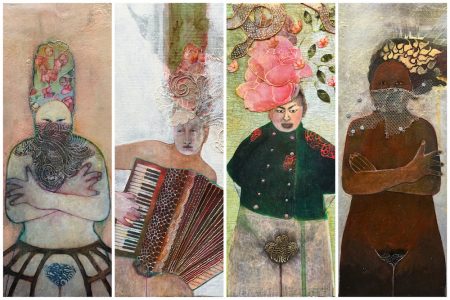 While applying vastly different practices—Moran produces printed monotypes and O'Connell creates intricate, mixed media paintings on panel—the two artists share an impetus to navigate and reflect a chaotic and complex world through portraits of powerful and courageous figures, part fictional and part real. The pairing of O'Connell and Moran was therefore a natural curatorial outcome.
View all of the work in Saints and Sisters here.
---