Friday, June 26th, 2020 – Sunday, July 19th, 2020
The Long Beach Island Foundation of the Arts and Sciences Loveladies New Jersey, invites applications to "Works on Paper" 2020, the 22nd Annual National Juried Competition and Exhibition. Works on Paper can include but is not limited to drawing, painting on paper, prints, photography, digital works on paper, and paper constructions that can be wall hung. The Juror for 2020 is Sarah Suzuki, Curator of Drawings and Prints at MoMA, Museum of Modern Art, NYC. A catalog of selected artwork is planned.
Three cash Prizes and three Honorable Mentions will be awarded by the Juror at the reception.  The competition and exhibition is open to emerging as well as established artists working in the continental US.
About the Juror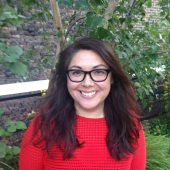 Sarah Suzuki is Curator of Drawings and Prints at the Museum of Modern Art. Among her publications are 2012's What is a Print?, as well as contributions to numerous books, catalogues, and journals. A graduate of Dartmouth College and Columbia University, she has lectured widely and taught numerous courses on the subject of modern and contemporary art. Ms. Suzuki was Director for the Opening of MOMA's new $450 million dollar expansion project that recently opened in October 2019.