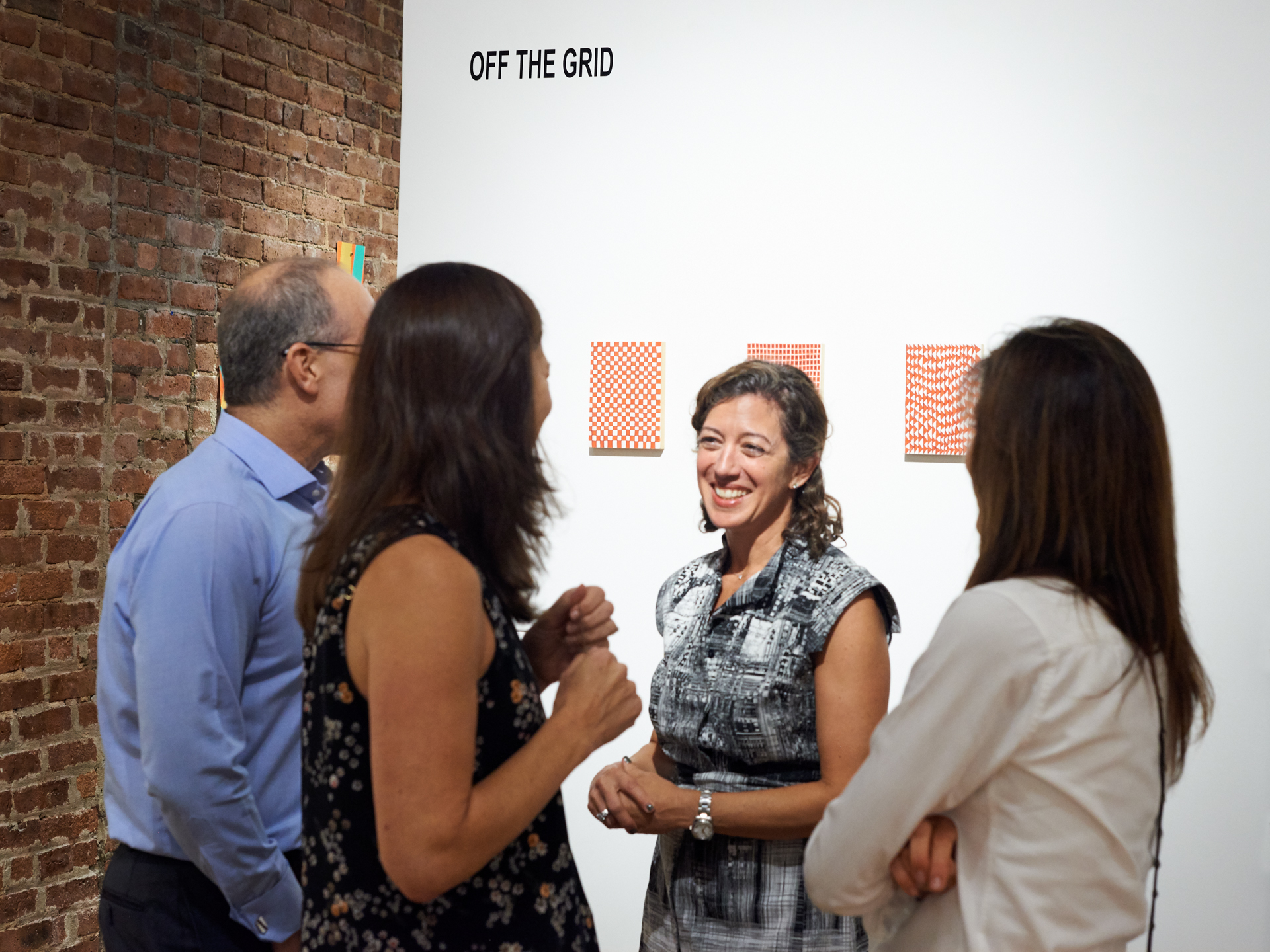 OFF THE GRID Reception (September 2019)
May 3rd, 2020
Wine-and-cheese art receptions might not evaporate, but elbow bumps could replace air kisses
By Joel Lang

As disruptive as the coronavirus pandemic may be, there is a clear consensus among area museum directors and gallerists about its long-term impact on the way art will be viewed.
First, the social isolation imposed by the pandemic will accelerate and make permanent the shift already underway toward digital presentations.
Second, no digital enhancement can duplicate the experience of encountering art close up, in real space in real time.
In New York City, epicenter of the pandemic and center of the art world, Susan Eley, the daughter of the Weston sculptor Carole Eisner, runs a salon-style gallery intended as an alternative to white box galleries.
She's mounted some exhibits online and delayed others that she hopes still will be seen in her townhouse space.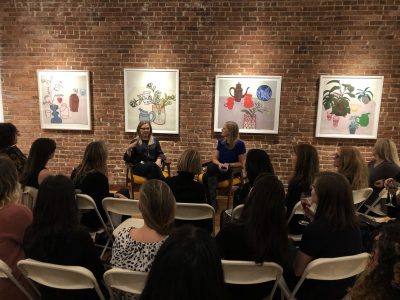 Whether it does and whether it has a reception depends on the virus. Like others, Eley can only predict what the re-emergence from isolation to the new normal will look like.
Receptions probably will be scaled back and the number of visitors at any one time limited. Perhaps there will be fewer physical exhibits. Also like others, Eley reminds that viewing art is often social, not solitary.
"We gallerists are a resilient bunch," she says. "As the world emerges from the pandemic and social distancing becomes a bad memory, we will revert to our old ways, with perhaps fewer hugs and more elbow bumps at public events."
Read full article on ctinsider.com
---