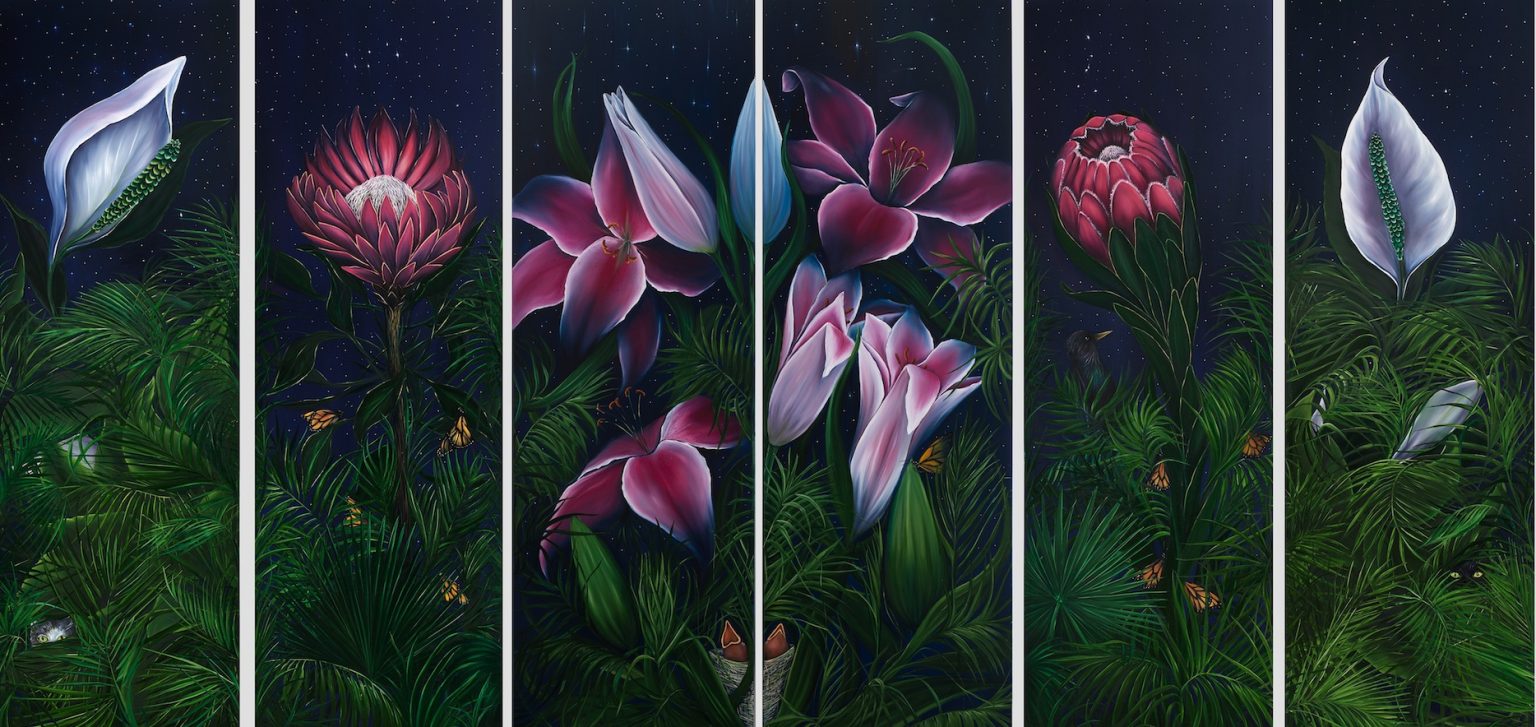 Allison Green, The Night Garden (2017), Oil on canvas, 72″ x 144″
April 16th, 2020
Allison Green is One of the Digest Online's Favorite Artists to Follow on Instagram

Our Favorite Hudson County Artists to Follow on Instagram
Once upon a time, The Digest used to publish an annual art issue and it was always one of our favorites to work on—simply because there's no shortage of local talent to show off. In the age of technology, and especially in the midst of self-isolation, art has become more than a medium for expression. It's a kind of therapy for both its creators and consumers, so powerful in fact that it has been shown to combat depression during social distancing.
Local arts and culture spaces such as Mana Contemporary in Jersey City have changed their outreach to cater to those at home, focusing exclusively on their digital platform and offering an opportunity to follow along as their artists take over social media, host virtual workshops, etc. Elsewhere across the Internet, soothing and satisfying paint mixing videos and vibrant street art can provide a sense of optimism, or at the very least, a few minutes of escapism.
While I've personally been trying to limit my screen time (outside of work), I've also found myself interested in seeing what our own local art community has been up to. Here are some of The Digest's favorite Hudson County artists to follow on Instagram.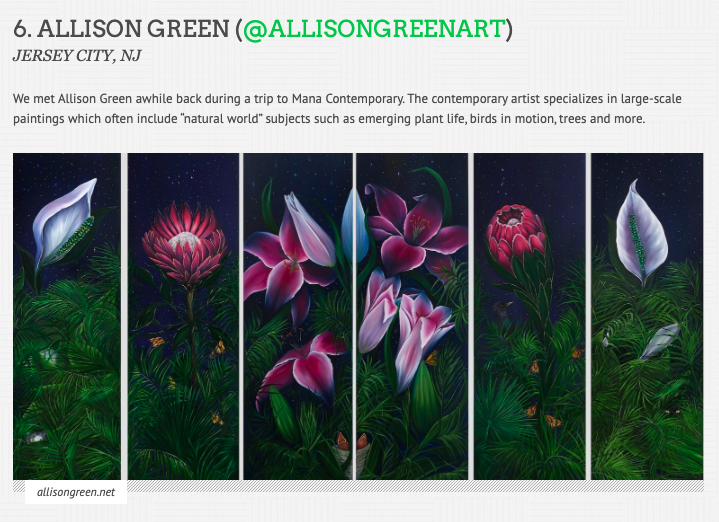 See the full list of artists on thedigestonline.com
Follow Allison Green on Instagram
Go to Allison Green's website
---