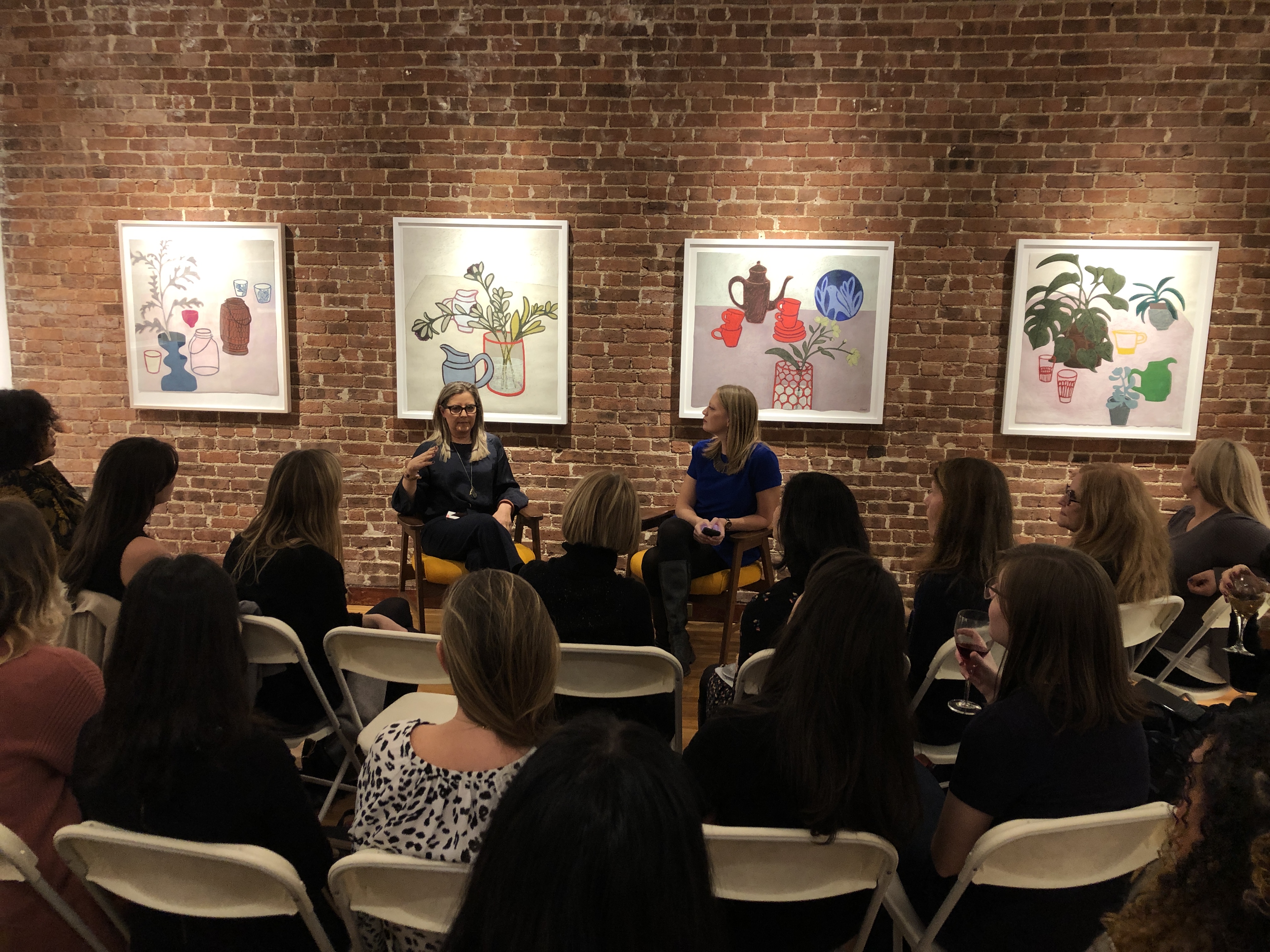 Angela A'Court speaking at the Women of Culture event at Susan Eley Fine Art (November 2019)
November 15th, 2019
Women of Culture at Space of Belonging
Women of Culture is a NYC-based community which brings women together to experience the power of the arts. On Friday, November 15, Susan Eley Fine Art stayed open late to host "The Art of Slowing Down: An Evening of Art, Calm & Connection." The event began with the artist Angela A'Court giving a talk about her current show, Space of Belonging. She gave insight to her studio process, how her travels have affected her work and her use of soft pastel as a signature medium. The talk ended with wonderful questions from the audience. A'Court ended the talk by generously giving away a small paper vessel to each attendee.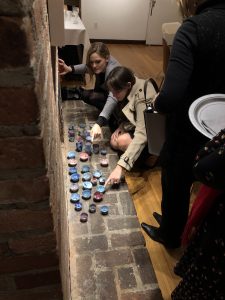 The night continued with Karin Bellantoni, coach and founder of the Crazy Busy podcast. Bellantoni shared valuable advice about slowing down and staying grounded.
It was an amazing evening of art, calm and connection. We were surrounded by the beautiful artwork of Angela A'Court as well as a group of artful women–all while learning how to slow down and create more space for joy in our lives with Karin Bellantoni.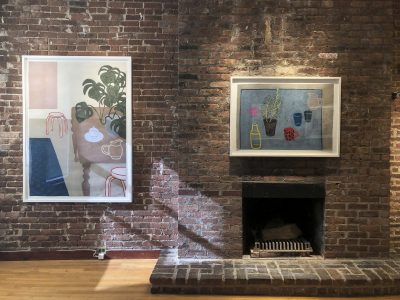 ---