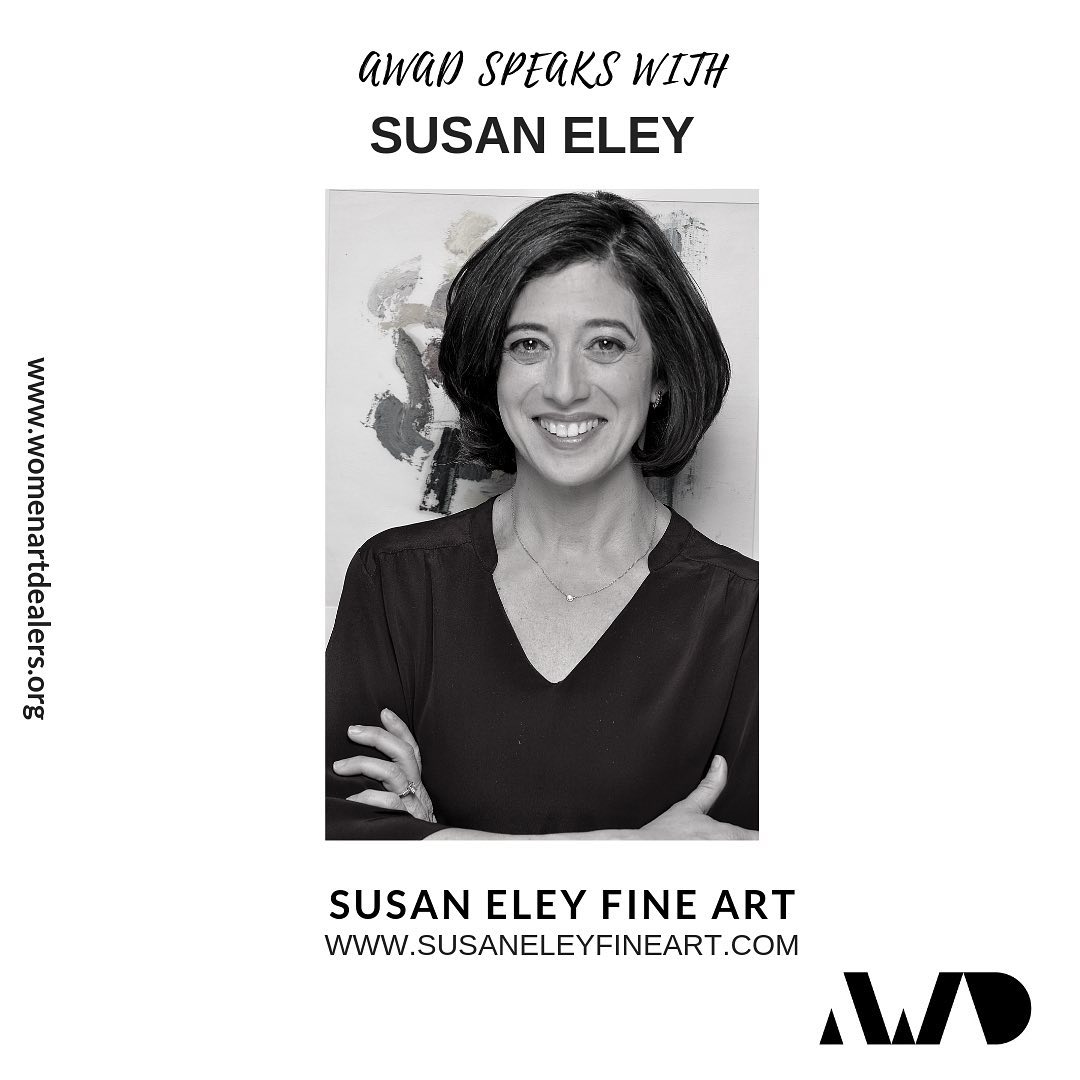 July 2nd, 2019
AWAD Interview with Susan Eley
GALLERIST, MOTHER, LANDLORD: AN INTERVIEW WITH SUSAN ELEY, FOUNDER OF SUSAN ELEY FINE ART
Susan Eisner Eley founded her eponymous New York-based gallery in 2006 with a salon-style model. She holds a BA in Art History from Brown University and an MA in Visual Arts Administration from New York University. Prior to establishing her brand, Susan worked in public relations and education at the Morgan Library & Museum, NY, and interned at the Mayor's Art Commission of the City of New York, and at the Peggy Guggenheim Collection in Venice, Italy. She is also a former professional ballet dancer with the Feld Ballet, and was a blogger for the Huffington Post.
Situated in an Upper West Side townhouse, Susan Eley Fine Art offers visitors an intimate viewing experience and an alternative way of enjoying art. The gallery prides itself in representing a bold variety of emerging and mid-career contemporary artists from all across the US, Asia, Latin America and Europe. Showcased works primarily include painting, photography, sculpture and print.
The gallery hosts an ongoing program of solo and group exhibitions, as well as collector talks, political fundraisers, panel discussions, and literary and poetry salons. The gallery also takes part in art fairs in the USA and Canada.
Services offered include curating, art consulting, primary and secondary market sales, and jurying.
Stephanie Yeap spoke with Susan Eley via video call between London and New York City…
1. Describe your business in 5 words:  
"We are iconoclastic, intimate, off the beaten path, salon-style, and thriving."
Want to read more about her inspiration, the challenges of the profession and advice for those just starting out? Read the full interview on the Association of Women Art Dealers website here.
---