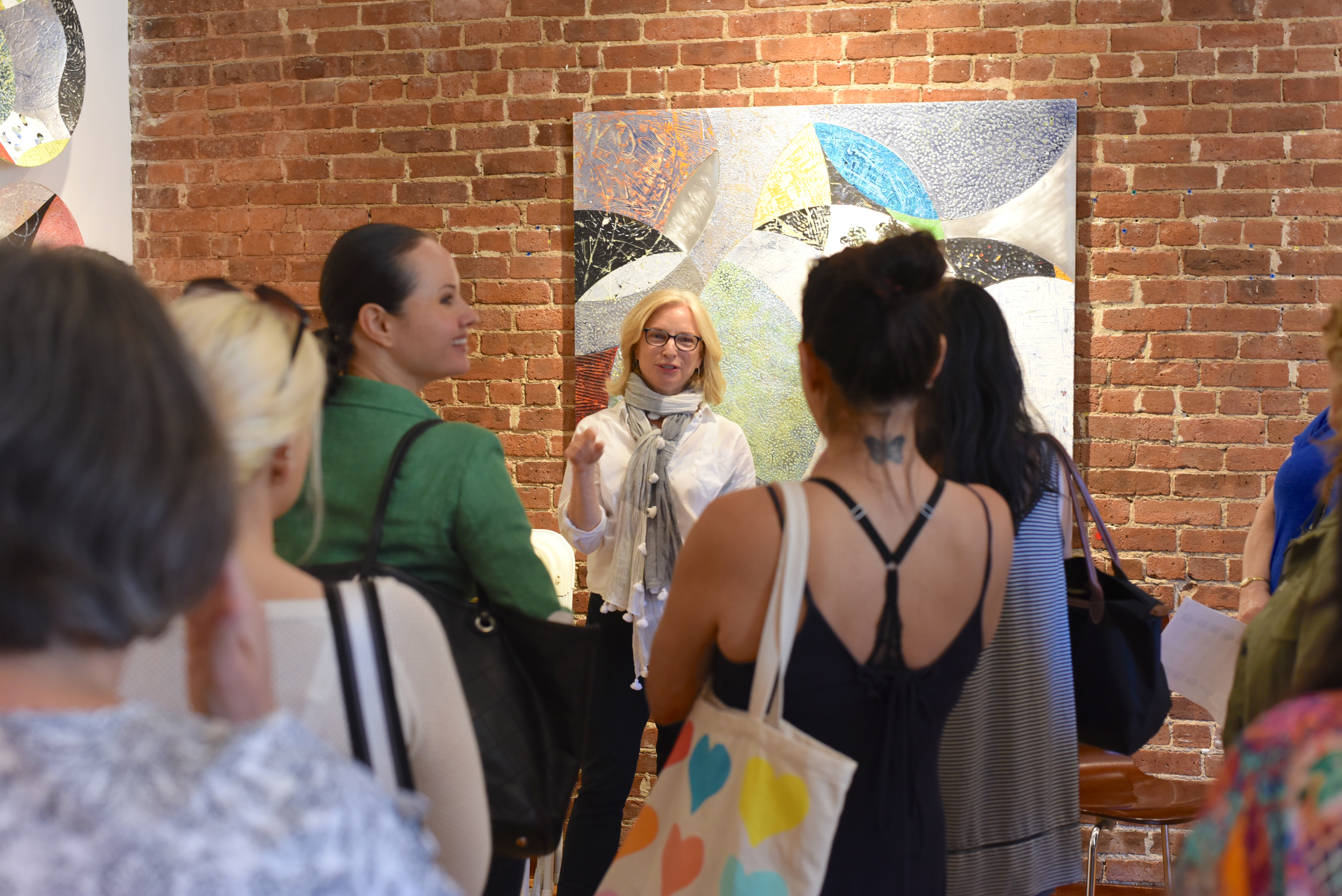 May 30th, 2019
Art, Meditation & Mindfulness
Susan Eley Fine Art hosted Women of Culture's latest event, Art, Meditation & Mindfulness on May 18th.
The day began with artist Francie Hester talking about the mixed media work in her solo show Suspending, and how she uses art as a launching pad to explore meditation. Hester's talk was followed up with a mediation session led by coach and expert Yuri Dhara. Dhara gave us a brief introduction to the history and benefits of meditation and taught us how to use its principles to transcend stress, anxiety, worry and suffering. She showed us how the practice of suspension ("moving away from the daily pace" as Hester calls it) helps us to align with our higher purpose and happiness to live an extraordinary life.
Together, these two women taught us about the connection between art, meditation and mindfulness so that we may bring more of each into our lives.
It was wonderful to start the weekend with intention and surrounded by art.
---