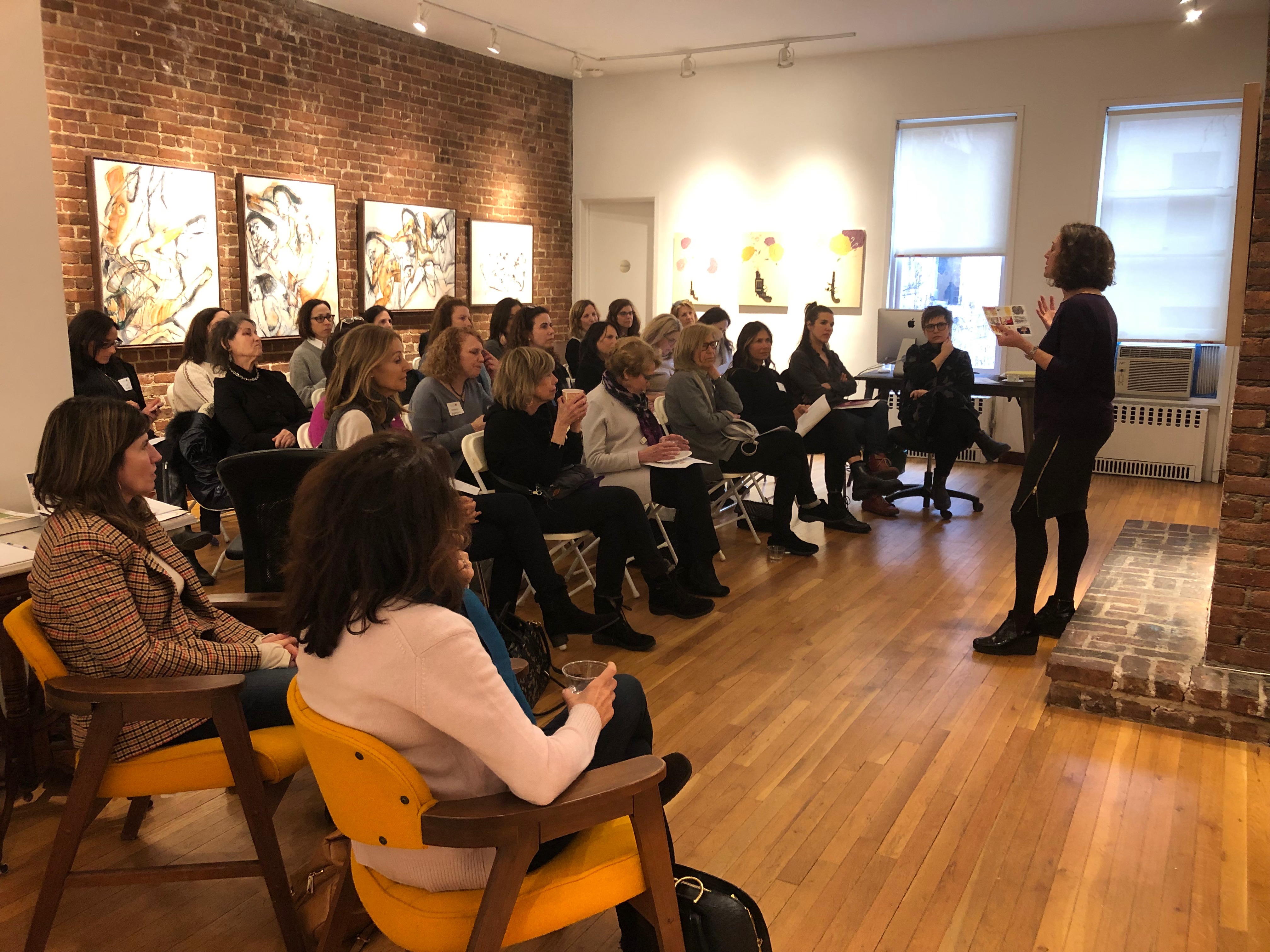 February 14th, 2019
Edelhaus Art Salon Visits The Gallery
This week, Susan Eley Fine Art was visited by a group of over 25 women from EdelHaus Modern Art Salon.  Organized by Debbie Edelman and Karen Hauser, the women shared in an afternoon of talks with artists Karin Bruckner, Susan Clinard, and Nancy Moore who are featured in the gallery's current exhibition Winter Selects.
"Inspired by the enlightened women's salons of turn-of-the-century Europe, Debbie Edelman and Karen Hauser launched EdelHaus Modern Art Salon, LLC in 2014 to create a forum for like-minded art enthusiasts to view and discuss ideas in modern and contemporary art. With unique events scheduled throughout the year, and attended on an event-by-event basis, the salon explores annual themes in settings that encourage conversation, and deepen awareness, understanding, and appreciation of the New York art world."
Bruckner, a printmaker, Clinard, a sculptor, and Moore, a painter, shared insights into their diverse practices and the inspiration behind their subject matter. Their work, along with that of Seongmin Ahn, Peggy Dembicer, Nancy Hubbard, Lydia Janssen, Rachelle Krieger, and Chase Langford, is on view in Winter Selects: A Group Exhibition through February 21, 2019.
To view the exhibition online, please click here.
Karin Bruckner
Susan Clinard
Nancy Moore
---