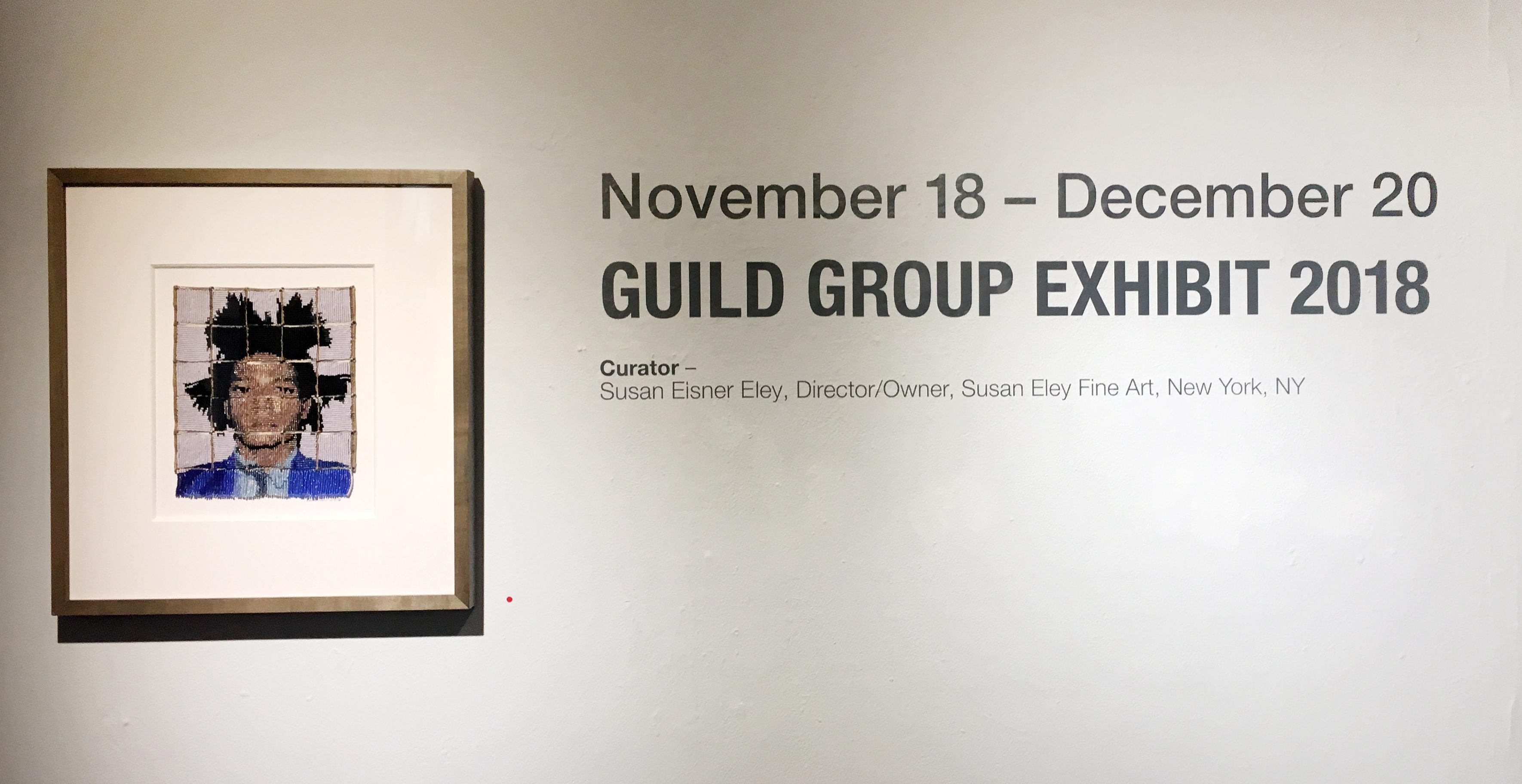 November 20th, 2018
Susan Eley Curates the 2018 Guild Group Exhibition at Silvermine
This year, Susan Eley was invited to guest curate Silvermine Art Center's 2018 Guild Group Exhibition. Led by the Silvermine Galleries Director Roger Mudre in New Canaan, Connecticut, the annual juried exhibition highlights new work produced by members of the Silvermine Guild of Artists. The event opened with a celebratory reception this past Sunday, November 18th, and runs through December 20, 2018.
The opportunity to curate this exhibition will provide future collaborations between Susan Eley Fine Art and Silvermine Art Center. Three of the artists represented in the show will be chosen to be featured in SEFA's 2019 Winter Selects Exhibition, opening January 10, 2019. Concurrently, Silvermine will feature four SEFA artists, Chase Langford, Francie Hester, James Isherwood, and Kathy Osborn in their January show.
"I am delighted and honored to have been asked to guest curate the 2018 Silvermine Guild Group Show. My family has a deep history with Silvermine. My mother, Carole Eisner, is a long-time Guild member who since the 1970's has exhibited her sculptures in group and solo exhibitions at Silvermine. Most recently she showed two small sculptures in CT Contemporary 2018 and 10 large-scale sculptures in Carole Eisner: Painted Sculpture 2015. From the time I was a child I have visited Silvermine, accompanying my parents in support of my mother's career.
Reviewing artwork by 132 artists for this exhibition was no easy task. While culling through hundreds of paintings, photographs, prints, collages, mixed media, textiles and sculpture, I felt like a kid in a candy store. A plethora of well-crafted and innovative artwork greeted me at each turn of the digital page. Naturally, I was not able to include all the artwork that peaked my curiosity and delighted my senses. Several rounds through the digital Slide Room submissions page led me to a final selection of 83 artworks by 44 artists in a range of media, styles and techniques.
My criteria for selecting art has been the same since 2006, the year I established Susan Eley Fine Art, a contemporary art gallery on the Upper West Side of New York City. Art that attracts me is executed with a high level of craft and technical proficiency, and expresses something new, that which I have never seen before.
I would like to thank all the Guild members for their professional and well thought out submissions. And a special thank you to Silvermine and in particular to Gallery Director Roger Mudre for entrusting me with this job and guiding me through the process." – Susan Eley
Installation views:
---