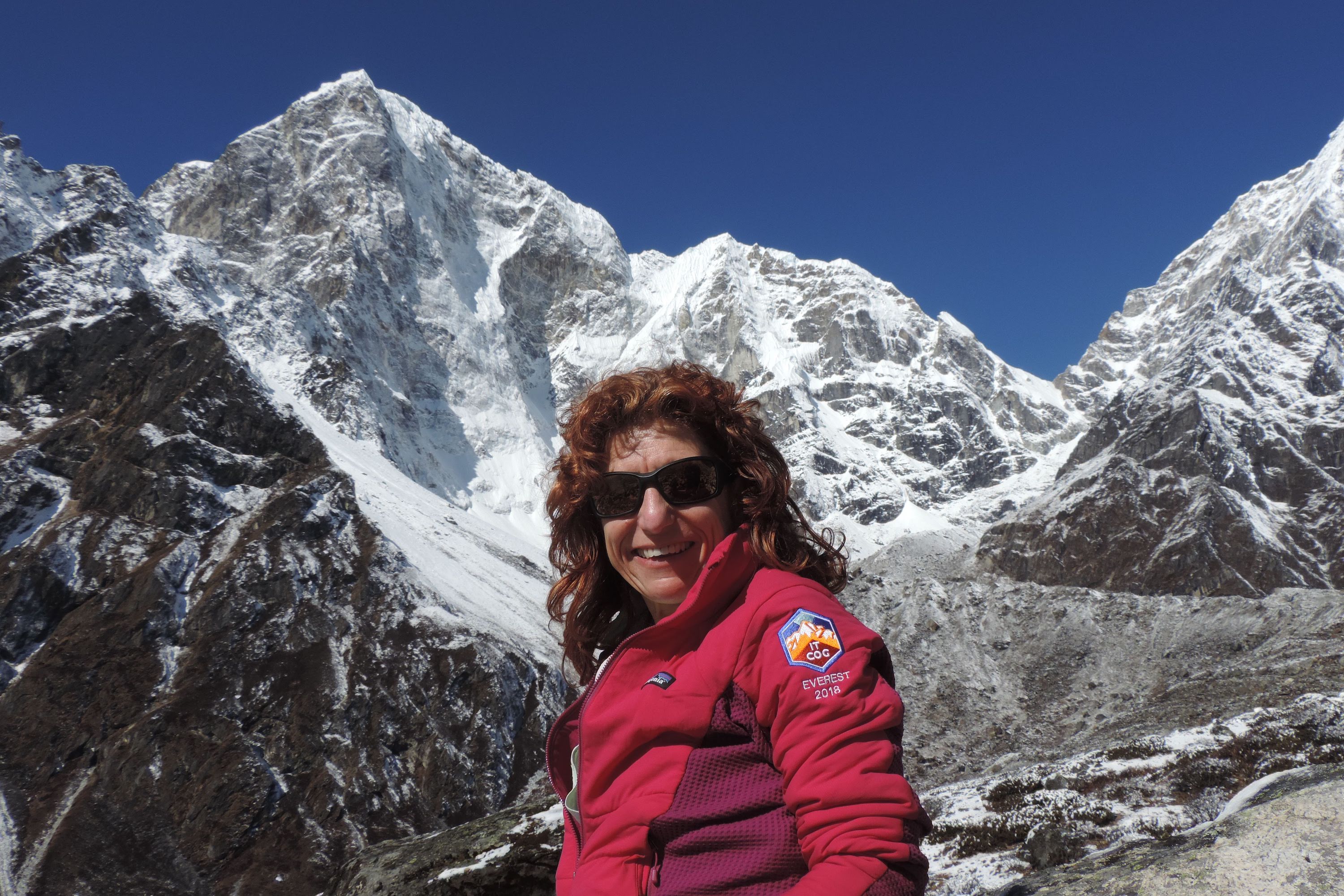 August 23rd, 2018
Lillian Cuthbert Discusses Her Recent Mt. Everest Summit at SEFA
Collector and Climber extraordinaire Lillian Cuthbert summited Mount Everest on May 18 at 7 am.
Accompanied by a colorful display of photos, Lillian—a long-time collector and friend of the Gallery—presented  SEFA guests this past July with her amazing story from preparation and training to summit day.
Lillian's Everest climb marked the completion of her quest to climb the Seven Summits, the highest peaks on each of the seven continents. To date, there are under 500 people worldwide who have completed the Seven Summits, of which roughly 10% are women. And of the approximately 5,000 people who have summited Everest, about 500 are women.
The event benefited The Juniper Fund – a non-profit organization whose mission is to provide assistance to local individuals, families and communities in underserved countries adversely impacted by their work for the mountain-based adventure industry.
To view Lillian's remarkable presentation online, please click the YouTube link here.
---