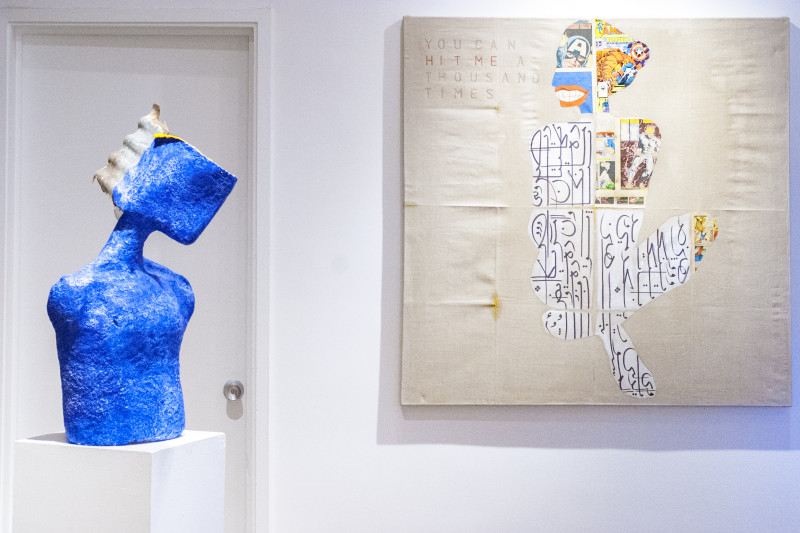 January 17th, 2018
"All Her Number'd Stars" an ArtCards Editor's Pick
ArtCards has selected our current exhibition, All Her Number'd Stars as an Editor's Pick for NY's Ongoing Exhibitions.
Check out the feature here
All Her Number'd Stars features new paintings, drawings and sculptures by Jason Noushin and remains on view thru February 22.
Jason Noushin was born in England and raised in Iran. He lived in London before moving to the US in 1997, where he has since lived in Connecticut. Living a life seeped in multicultures informs his work, which reflects a play between the Middle East and the West and explores the intersection of seemingly disparate elements. Returning to the language of his childhood home, Noushin incorporates Persian calligraphy in many of his paintings and sculptures. Farsi transliterations of poetry written by British literary greats such as Keats, Hawthorne and Shelley, are drawn across his canvases and reflect a reconciliation of the cultures that have shaped him.
---