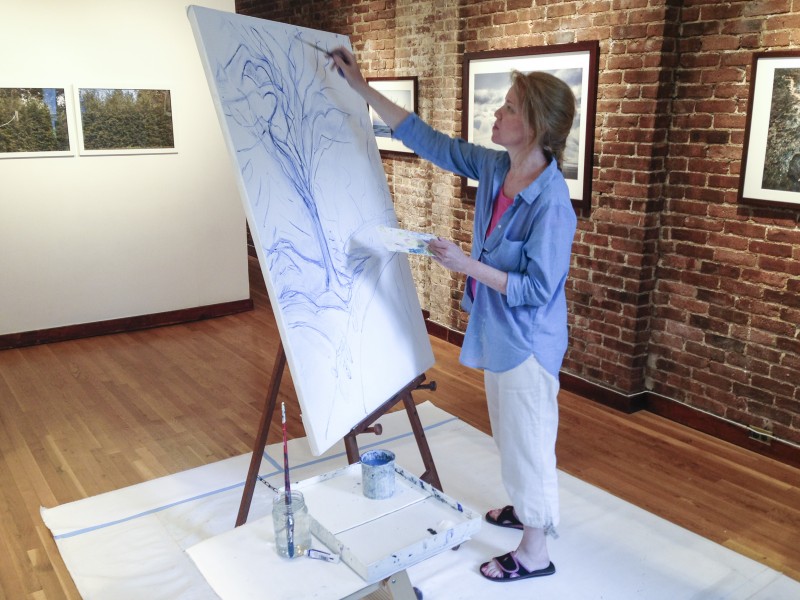 July 16th, 2015
Photo of the Month: July
SEFA's first artist in residence, Jessica Daryl Winer has set up shop in our back gallery in preparation for her upcoming group show in Florida.
Jessica Daryl Winer is a painter who specializes in public-oriented projects, often large-scale, and the way in which paintings transform architectural spaces. Her work is often site-specific, and fueled by her native New York City—its landscapes, architecture and inhabitants, and the stillness and visual surprise at the center of urban chaos.
Be sure to stop by this summer to see what she's working on!
Visit the artist's website for more information
---