November 19th, 2014
AWAD Meeting at SEFA with 1stdibs Q&A
We had a very productive and informative AWAD (Association of Women Art Dealers) meeting at the gallery today with 20 AWAD members and visitors in attendance!
Special guest speakers Alexa Beychok and Anthony Barzilay Freund from 1stdibs.com hosted an enlightening Q&A about the online art market
Anthony Barzilay Freund is the Director of Fine Art at 1stdibs, the world's leading online marketplace for antiques, furniture, fine art, jewelry and vintage couture, and the editor in chief of the site's weekly online magazine, Introspective. Prior to joining 1stdibs, he was the editorial director of Louise Blouin Media (overseeing content in Art+Auction, Modern Painters and Culture+Travel, and on Artinfo.com) and the editor in chief ofArt+Auction. Freund spent the first part of his career at such Hearst magazines as Esquire and Town & Country, where he was the arts and culture editor.
Alexa Beychok joined 1stdibs in June 2014 as the Fine Art Account Manager. In this role, she is the liaison between 1stdibs and all subscribing art dealers in the United States and Canada. In addition, she manages the curation of the Fine Art category on the website. Prior to joining 1stdibs, Alexa was Assistant to the Director at Matthew Marks Gallery.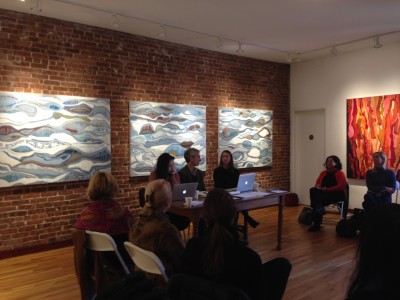 Warning: count(): Parameter must be an array or an object that implements Countable in /data/wordpress/themes/susan-eley/single.php on line 44

---