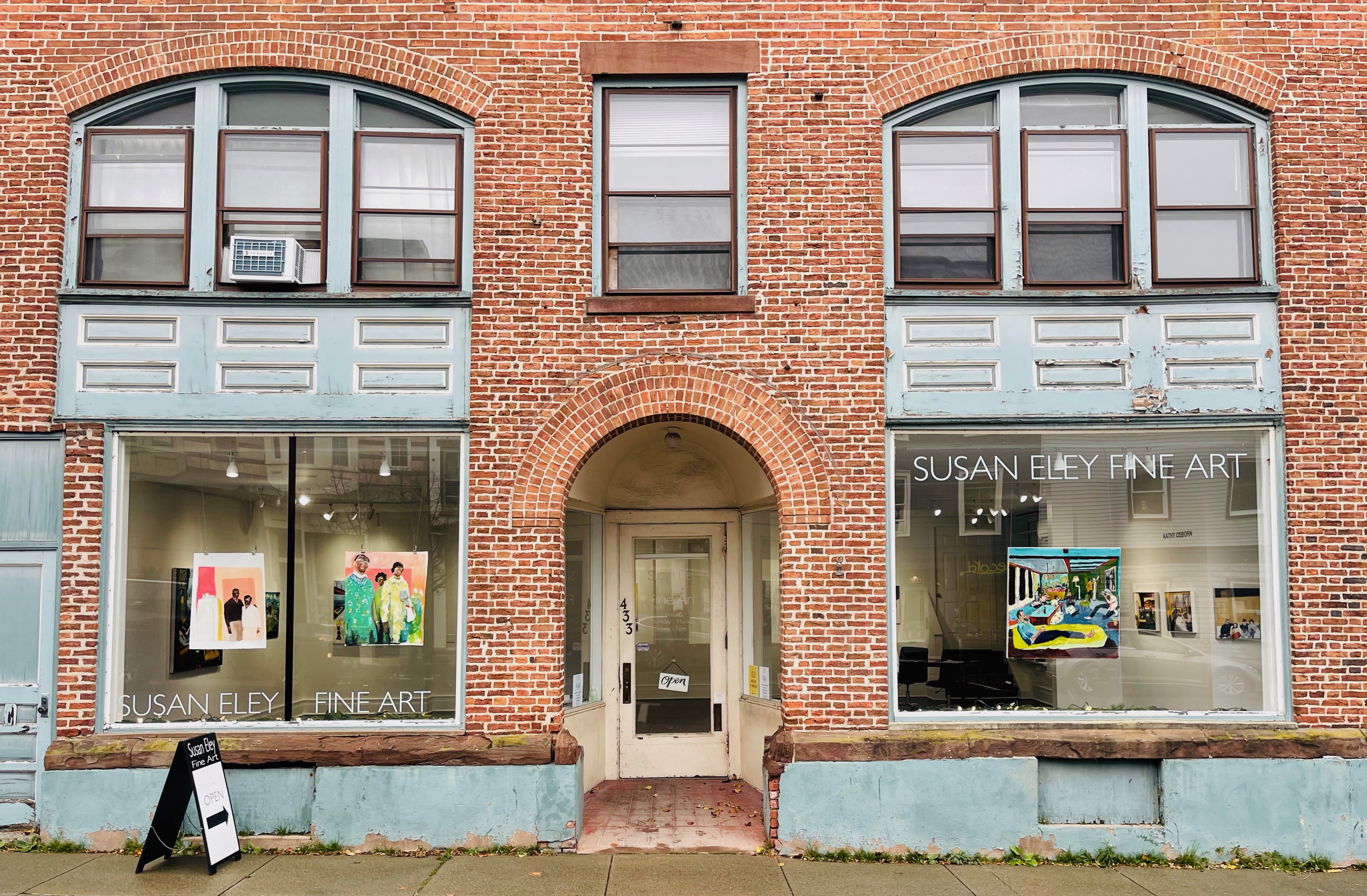 SEFA Husdon's Warren Street storefront. "Gathering" is on view December 2, 2021 – January 16, 2022
November 20th, 2021
"Gathering" featured on TrixiesList.com
SEFA Hudson presents a group exhibition of figurative paintings by Kathy Osborn, Ruth Shively and Bradley Wood. Composed of recent and new works, the exhibition highlights atmospheric domestic landscapes and moody interior scenes—their tone colored by the figures that inhabit and shape them. Each artist crafts their vignettes through a distinctive touch and approach: Osborn's highly-staged vintage characters; Shively's impressionistic, intimate portraits; Wood's fantastical, cinematic architectures. Like the artists themselves—viewers become voyeurs into the social interactions and interior lives of anonymous figures.
Gathering will be on view at SEFA Hudson from December 2 through January 16 in our downtown Warren Street space. The Gallery will host an artist reception on Saturday, December 4, 6-8PM. The opening reception coincides with Hudson Hall's 25th Anniversary of Winter Walk.
SEFA Hudson is open Thursday-Monday, 11AM-5PM. For further information about the current exhibition or to schedule an appointment outside of Gallery hours, please contact liz@susaneleyfineart.com.
* Please note that face masks are required at SEFA Hudson regardless of vaccination status.
---
---