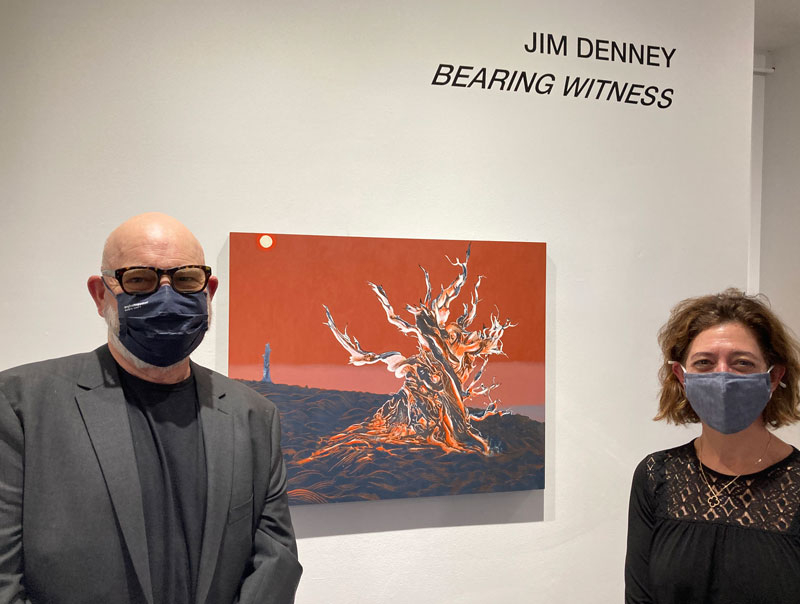 Jim Denney and Susan Eley at the opening reception of "Bearing Witness"
October 29th, 2021
2econd Saturday Art Galleries Focus on Environment
by Trixie Starr
The last 2econd Saturday was October 9th, but many of the exhibitions continue through the end of the month or until the next 2econd Saturday Hudson Gallery Crawl on Saturday, November 13th!
This may not have been intentional, but several of the local galleries focused on environmental issues.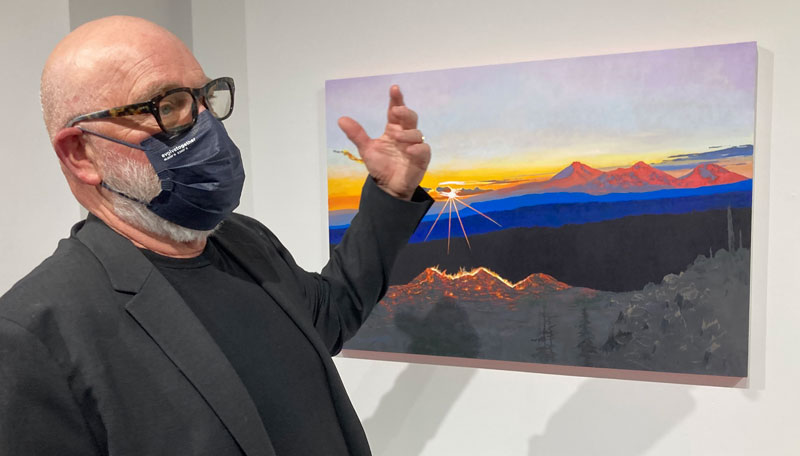 Jim Denney's exhibit, Bearing Witness, at Susan Eley Fine Art are a series of paintings that depict trees and forest fires. As per the gallery's press release, "the paintings fearlessly acknowledge both forces – the destruction and the rebirth – within the flames."
Jim Denney is a local artist, who now lives and works in Hudson, New York. He spent years in the west, as a firefighter, which inspires his work.
The exhibit is up until November 21st at SEFA Hudson, 433 Warren Street.
---
View the full post on trixieslist.com
---