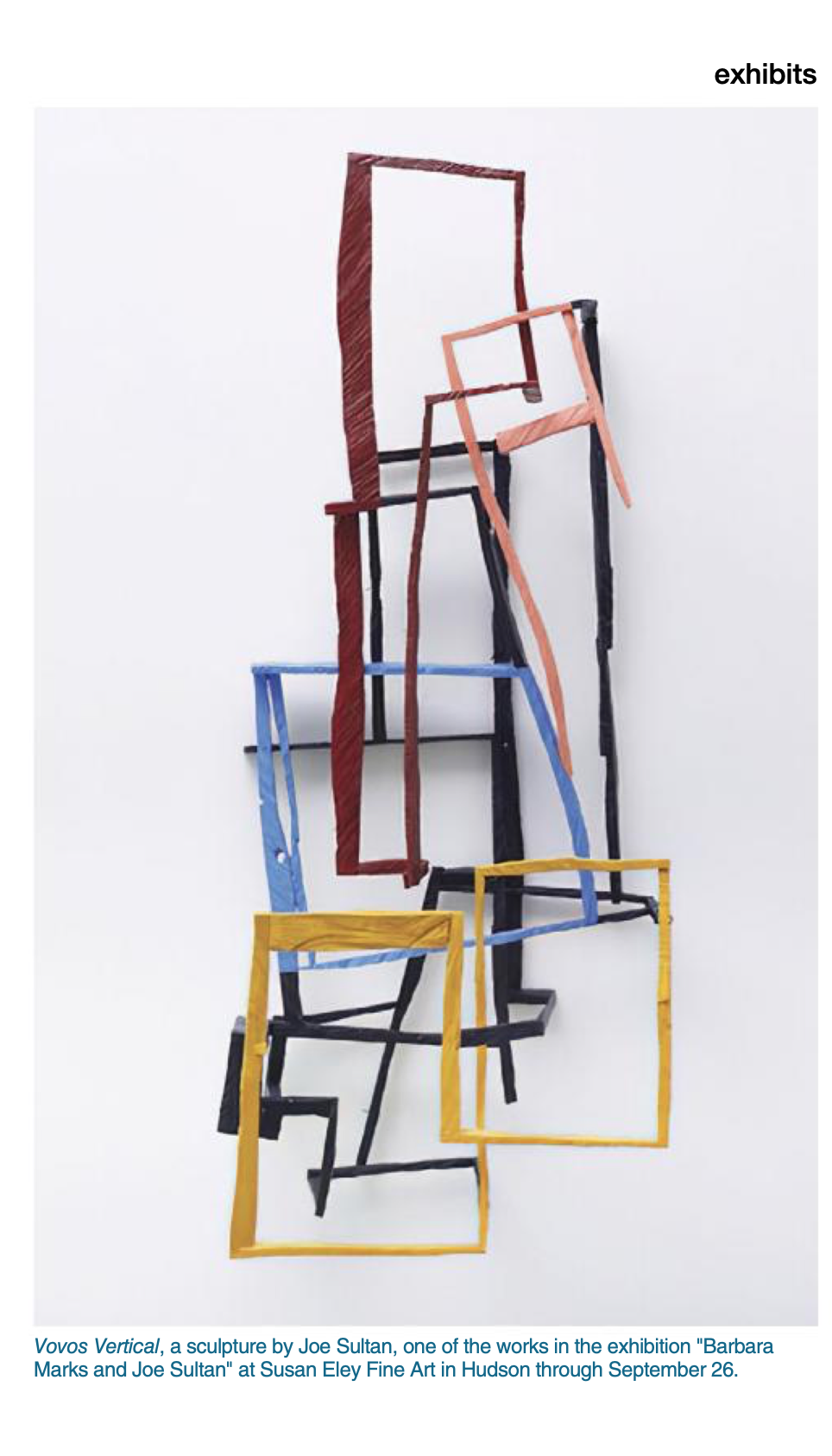 September 9th, 2021
Joe Sultan at SEFA Hudson in Chronogram Magazine
Joe Sultan's work Vovó's Vertical is featured in the September 2021 issue of Chronogram, the premier magazine for arts & culture in the Hudson Valley area.
Created in 2020, Vovó's Vertical is emblematic of the artist's practice: a multicolored, wood sculpture that floats on the Gallery wall—a structure that simultaneously appears skeletal and rhizomatic. Sultan was trained as an architect and currently lives and works in Germantown, NY. Literally rooted in the nature of the Hudson Valley—the artist builds his sculptures with sticks and branches that he hand-cuts from fallen trees and logs. He uses a chainsaw and chisels to mine for the forms within each piece of wood, and next begins the additive part of his process: connecting and intertwining the fragments together to create sculptures that are sensitive to space—how it is enclosed, defined and balanced.
This artwork, along with other wood sculptures,  is on view at Susan Eley Fine Art, Hudson in the exhibition "Barbara Marks & Joe Sultan" that runs through October 3, 2021.
Chronogram Magazine's September 2021 issue is available as a free digital publication in the following link: https://issuu.com/chronogram/docs/chronogram-september-2021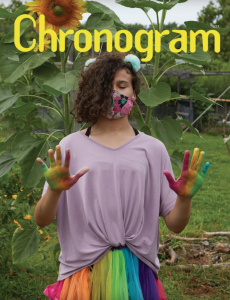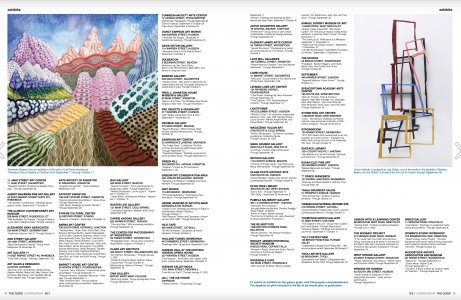 ---