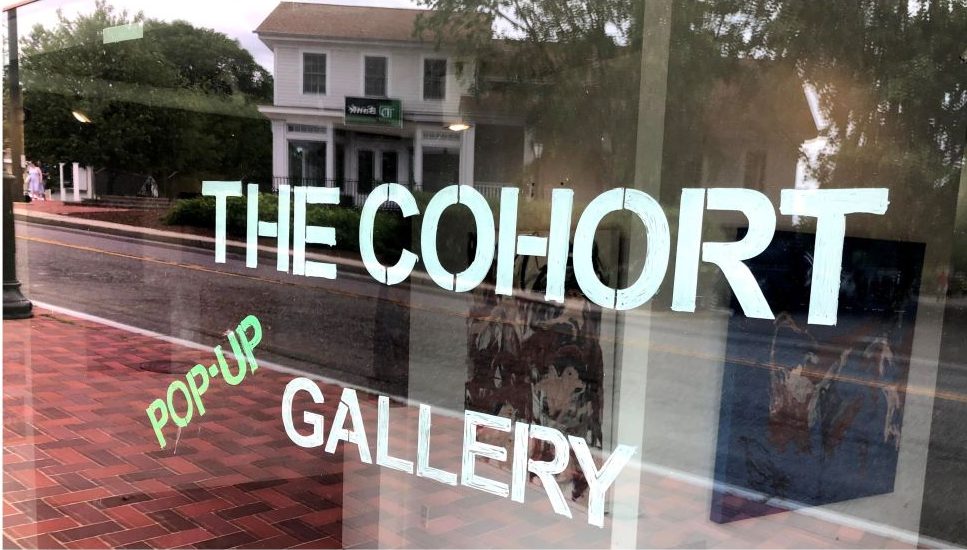 The Cohort in Westport, CT
June 15th, 2021
The Cohort: Downtown Pop-Up Offers Hope, Resilience And Curated Goods

Last week on "06880," Fred Cantor suggested that landlords offer short-term leases to help revitalize important areas like Main Street. He wondered why, for example, such a visible, viable location like the Remarkable Book Shop has remained vacant for so long.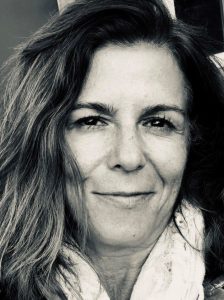 Robbyn Footlick thought the same thing.
A high-powered pro who'd spent her career creating content — as a newspaper reporter, then supervising storytelling for ESPN shows and executive editor of ESPN The Magazine, most recently at a content strategy agency she helped found — Footlick used the COVID slowdown to explore a different concept: retail.
Curating and showcasing physical goods, she realized, was not much different from choosing stories to tell — and selecting the best place to tell them.
Sitting at GG & Joe, drinking matcha latte, gazing at the river (and inspired by the owners' courage in opening in the midst of a global health crisis), she honed her concept.
The goal was to curate commonly themed art and goods — "none available on Amazon!" — in one space. Footlick had a COVID-influenced but all-encompassing name (The Cohort) and a first theme ("Friends and Family Edition," inspired by what we held dear and what we missed during the pandemic).
A few months ago, she inquired about short-term leases on vacant downtown storefronts. Having never opened a retail business, she was not ready for long-term.
Most landlords said no. She was surprised. Who wouldn't want a paying tenant, of any kind?
But — knowing nothing about commercial real estate — she assumed they had their reasons.
Eventually, she tried again at her favorite location. She noted her willingness to allow brokers to show the space to potential long-term tenants.
The landlord was flexible. Which is why this evening, The Cohort opens (reception, 5 to 7 p.m.). It's right next to GG & Joe, at the Parker Harding Plaza entrance. It runs through August 15.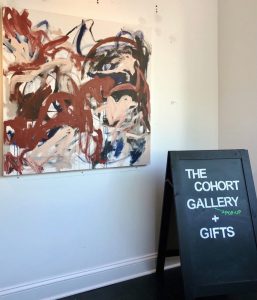 Footlick's pop-up is a collection of people brought together by a longtime, close friend: Susan Eley. She owns a fine art gallery in Manhattan and Hudson, New York. Her parents — Richard and Carole Eisner — have a home in Weston, where Eley and Footlick spent memorable times growing up.
Many of the "Friends and Family" items were produced in Connecticut, including shibori napkins, dish towels from an indigo farm, and children's prints and cards.
Footlick loves being downtown. She draws energy from the crowds — particularly after a year of lockdowns. "We all appreciate the interaction that comes with walking into a shop or restaurant, engaging with other human beings," she notes. "It's heartening."
The Cohort is all about "resilience, flexibility and hope," she adds.
The same qualities that helped all of us make it through COVID — and gave her the confidence to keep looking for that short-term, let's-open-a-pop-up- downtown lease.
(The Cohort is at 179 Main Street. It's open Thursday through Sunday, 11 a.m. to 5 p.m., and by appointment at 646-306-3274. For more information, email info@thecohortshop.com.)
View the original post on 06880danwoog.com
---