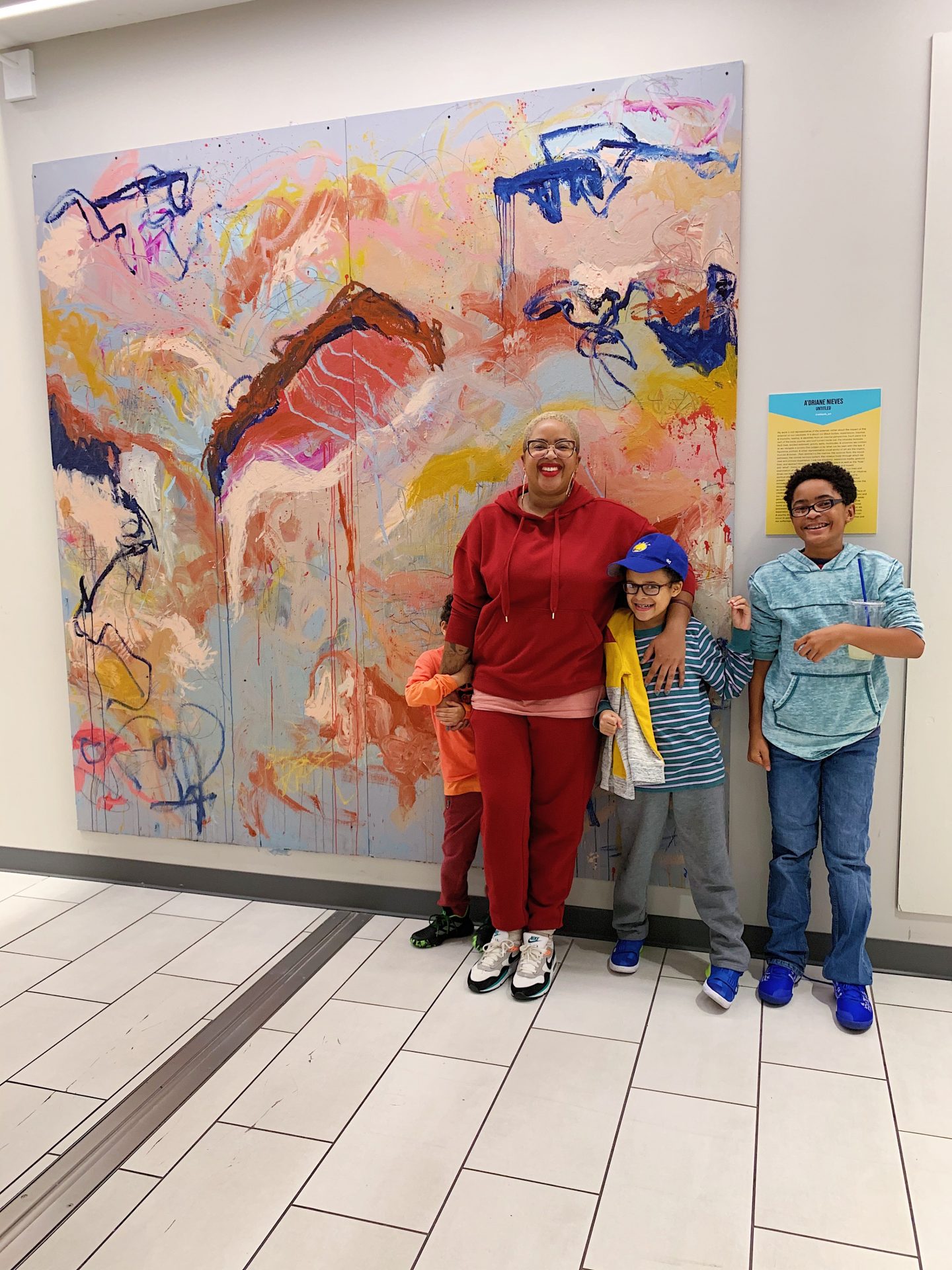 Artist A'Driane Nieves and her children with a mural she did for the Fashion District Philadelphia in 2019
January 4th, 2021
'My Practice Looks Very Different Today': 15 Artist-Mothers on Balancing Work and Family After a Year Like No Other

We spoke with artists from around the US and the world.
Sarah Cascone, January 4, 2021
[Before the pandemic], we had a babysitter who would come over three days a week to help out so I could get work done either in the studio or for the art nonprofit gallery I run in Philadelphia, Tessera Arts Collective. Letting go of our sitter was really hard, especially because she's like family to us, but I'm immunocompromised and my husband and youngest have conditions that put them at risk. We feel we didn't have a choice.
It was all-consuming. In March and April, my husband was stuck in Zoom meetings for his job six to eight hours a day. I finally called a family meeting and said "this is unsustainable." Shared responsibilities became much more even after that. My husband had to adjust his schedule and turn down meetings so he could help more. We pretty much work in "shifts" during the day; it's still stressful, but has made a significant difference.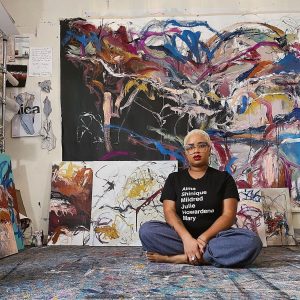 Once summer vacation started, I started getting back into the studio. Now with them being back in school and fully remote, I pretty much have to wait until the weekends to hit the studio. My husband just takes over managing the kids so I can focus on my practice.
The hardest part is managing the mental load of them being home all the time. My attention is always fractured, which makes it hard to get immersed in creative work. I also have way less energy, and have to push myself more than before to stay engaged and motivated. It's definitely impacted my creativity and thought process, which gets frustrating—but I remind myself that I used to make art in the cracks when they were babies and toddlers, so this feels very much like those times in my life.
Go to news.artnet.com to read the full article
Nieves is featured in our upcoming NYC exhibition, Three Abstract Artists and previously participated in our 2020 online show, AMERICANA Part II.
Follow A'Driane
Tessera Arts Collective
Abstractions Mag
---