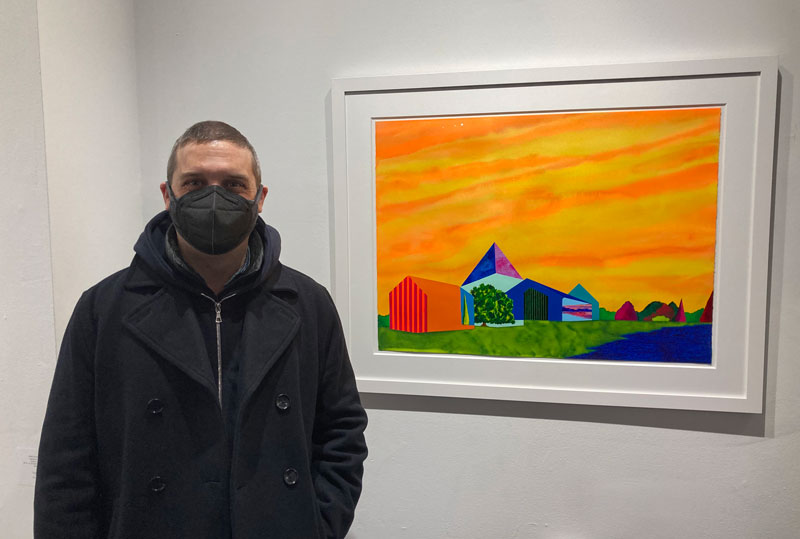 James Isherwood in front of "Coastal Stations" at the Space Deconstructed opening reception, March 6, 2021.
March 13th, 2021
"Space Deconstructed" on TrixiesList.com
Susan Eley Fine Art, 433 Warren Street, held a (COVID-safe) gallery opening reception on Saturday, March 6 from 5-7pm for the artists David Collins and James Isherwood.
The exhibit is open March 4 – April 18, 2021
Hours: Thursday – Monday, 11AM – 5PM
Here are some pictures from the reception: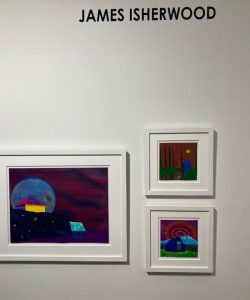 Space Deconstructed offers a platform for the artist to explore the interplays between indoors and outdoors – through fragmented spaces, broken forms and fantastical, even impossible, architectural structures.
New questions arise: Why do our perceptions and memories of places often feel more accurate, or truthful, than the reality of what had actually occurred there? What is our connection with the architecture surrounding us – whether it represents stability and comfort, or manifests continual flues? What happens when we are gone, but the structures remain?
What happens when we are gone, but the structures remain? Is a question I ask myself after putting so much time, money, and energy into renovating these old houses in Hudson.
Check out the exhibit when you can, and if you're lucky, you can meet Charlie the Basset Hound – the mascot for Susan Eley Fine Art in Hudson!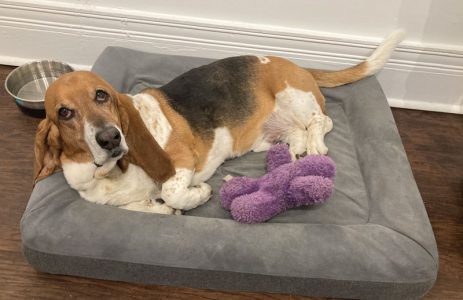 TrixiesList.com
View Space Deconstructed
Artsy Page
David Collins
James Isherwood
---