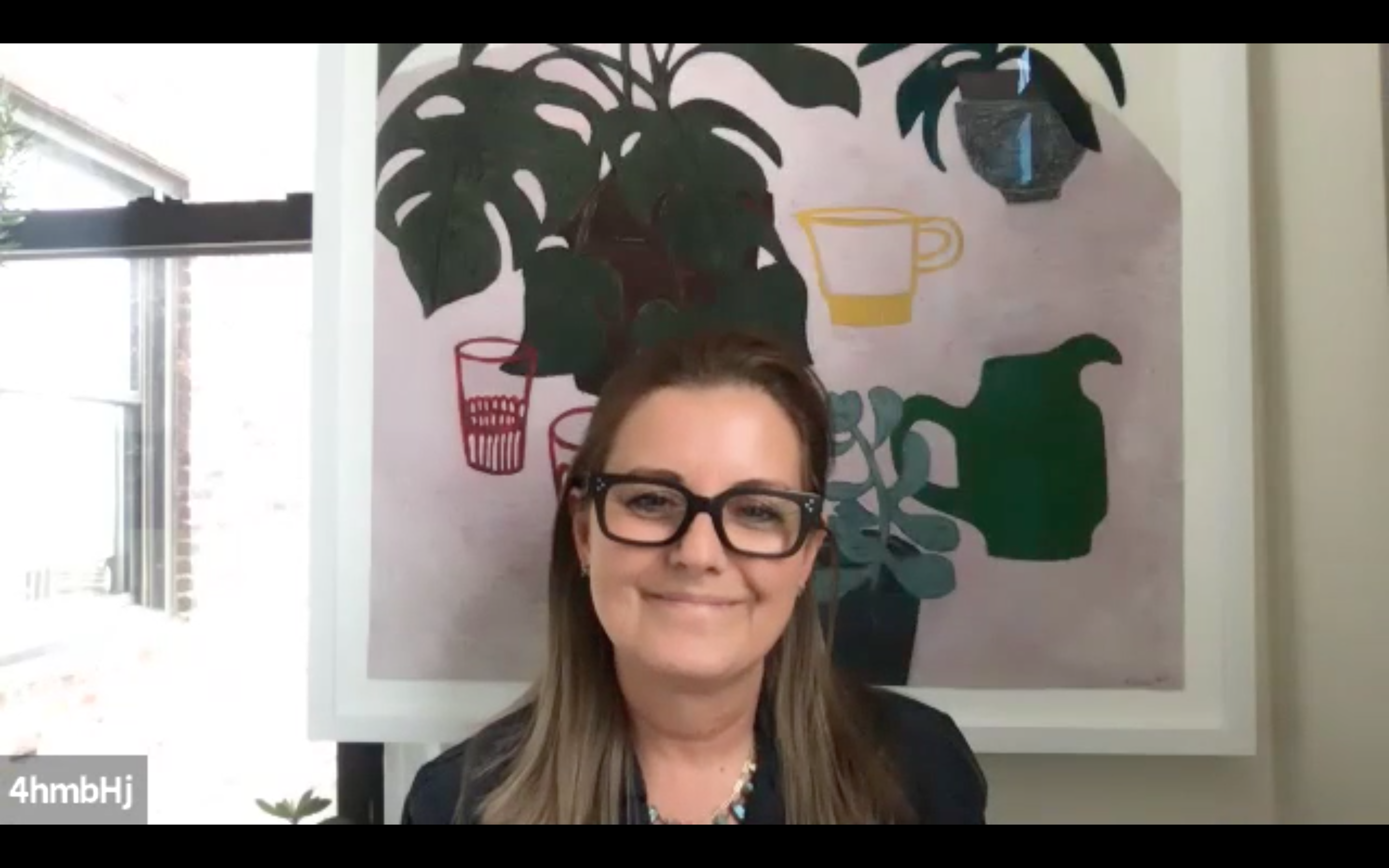 Artists About Artists #3: James Isherwood interviews Angela A'Court
August 20th, 2020
Artists About Artists #3: James Isherwood interviews Angela A'Court
A Word on Artists About Artists by Susan Eley
Artists About Artists is an audiovisual series we developed during the COVID-19 pandemic. Each edition features two Gallery artists—one interviewer and the other interviewee. The impetus for AAA came from 14 years of watching our artists become friends, attend each other's receptions and be their best mutual cheerleaders. Artists are curious about their peers in a unique way and ask the sort of questions of one another we might not think to ask them as art dealers, curators or even critics. AAA was born to give our beloved artists this platform to explore and converse, while we sit by and listen in!
Our last edition presented Angela A'Court speaking with Chase Langford. If you missed it, you may watch it here. The series was conceived to flip the seats; in a sort of tag team process, the interviewer in one edition becomes the interviewee in the next.
We are soliciting requests, if you'd like to hear from specific artists.  In the meantime, enjoy the series!
---
In this edition of Artists About Artists, it's Angela's turn to be interviewed by James Isherwood.
Learn about the inspiration for her still lives, her recent artist residency in Virginia and how she creates her paper vessels.
Watch the full video here.
---
About Angela A'Court: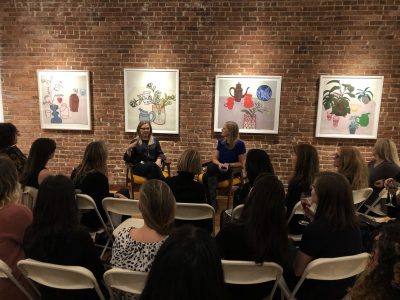 Angela A'Court's narrative and figurative paintings use a simple and direct vocabulary to show the relationship of experience to expression of beauty and the quirkiness of everyday moments. With an eye toward balance, the artist places shapes on the paper and works with the spaces in between.
A'Court was born in London in 1961. She attended the West Surrey College of Art and Design, UK, Parsons School of Art and Design, New York and Goldsmiths' College London where she earned her BA in Fine Art Textiles. A'Court worked as an interior designer for an architectural practice. She now paints full time and lives in New York.
About James Isherwood:
James Isherwood was born in 1971 in Fall River, Massachusetts. As a child of 3 or 4, he was writing on the walls and by age 5 was drawing constantly. The artist graduated with a BFA from Parson's School of Design in 1993 and has exhibited in New York at 722 Projects Space, Brooklyn Fireproof Gallery; the Killebacksgarten Gallery in Sweden; and at NYU's Small Works Show, among others. Isherwood lives and works in New York City.
Watch the full video here.
---