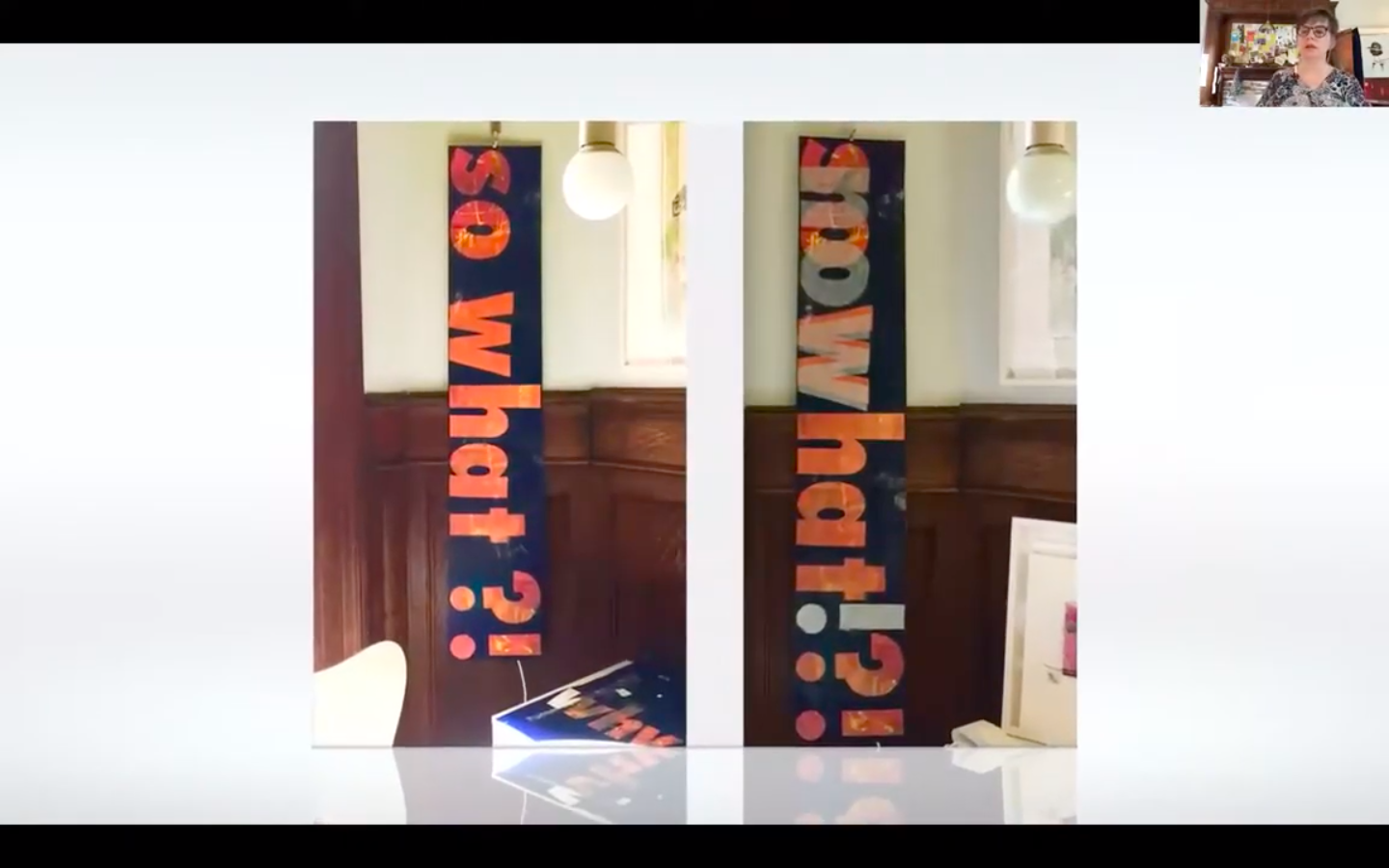 July 2nd, 2020
Karen Bruckner's Artist Talk at Carter Burden Gallery
Karin Bruckner
recently had the opportunity to give an artist talk for
Carter Burden Gallery
.
"We have weekly Artists' Zoom Meetings and have begun to share individual art projects we have been involved in since the onset of COVID-19. A virtual studio visit of sorts with the goal to inspire others to do the same."
Watch the full talk on YouTube here. We suggest forwarding into the video by about 12 minutes to bypass the introductions.
Karin Bruckner is also participating in Carter Burden Gallery's online exhibition series, Consolations. 

Carter Burden Gallery presents three new online exhibitions, Consolations I, II, & III featuring recent works by gallery artists. The exhibitions run consecutively from May 13 through July 8, 2020 on our website and on artsy.net.
In the article For the Love of Art: Alain de Botton on Art as Therapy for Sotheby's, philosopher and author Alain de Botton wrote, "Art has never been mere entertainment. Alongside religion, it has been humanity's chief source of consolation. There is no reason it should not continue to function in this way now."
Consolations includes the very recent work of over seventy Carter Burden Gallery artists. The pieces range from abstract and representational painting, drawing, sculpture, and collage, and were created during or in response to the Coronavirus crisis.
---