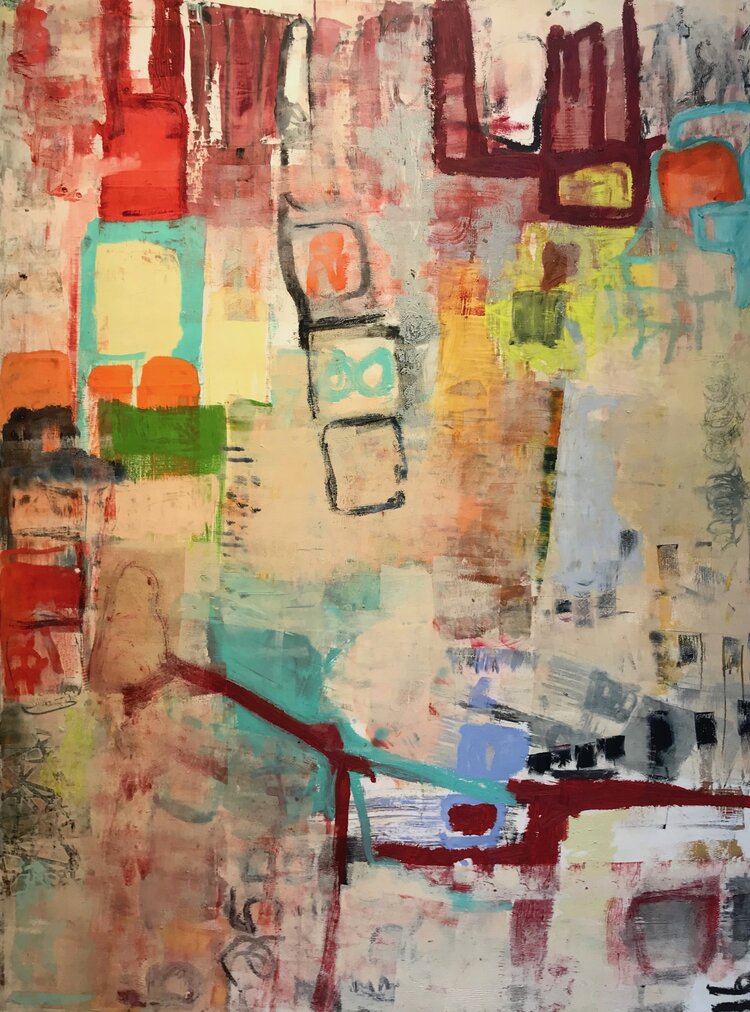 Lisa Pressman, Talking (2016), Pigment stick on Gessboard, 48″ x 38″
December 12th, 2019
R&F Paints interviews Lisa Pressman
From the Collection: Lisa Pressman
If you've had the opportunity to visit R&F Handmade Paints in Kingston, New York during the last two years, chances are you've seen R&F Core Instructor Lisa Pressman's stunning piece Talking, which hangs just to the left of the entrance to production.
A native of New Jersey, Pressman received her BA in fine art from Douglass College, Rutgers University and her MFA in painting from Bard College. She has been exhibiting in solo and group exhibitions since 1981 and her work is in numerous private and public collections. Pressman embraces "materials, touch, and their interplay as driving forces" to produce paintings that embody "a visual synthesis of stored memory."
She is represented by Susan Eley Fine Arts in New York, Addington Gallery in Chicago, and The Gallery of Fine Arts in Telluride. In 2020, Pressman's work will be featured in a solo exhibition at the Mulvane Art Museum in Topeka, Kansas. She recently co-curated A Sense of Place in Contemporary Encaustic at the ICE Gallery of Monmouth University and will be co-curating an upcoming exhibition titled The Blues at The Painting Center in New York City.
Pressman is a highly respected instructor who maintains a vigorous teaching schedule throughout the United States and internationally. In addition to teaching, Pressman offers mentoring, portfolio review, and private workshops for artists. Her teaching focuses on cultivating the visual voice of each student.
Read more on rfpaints.com and see more of Lisa Pressman's work on her website and susaneleyfineart.com
---