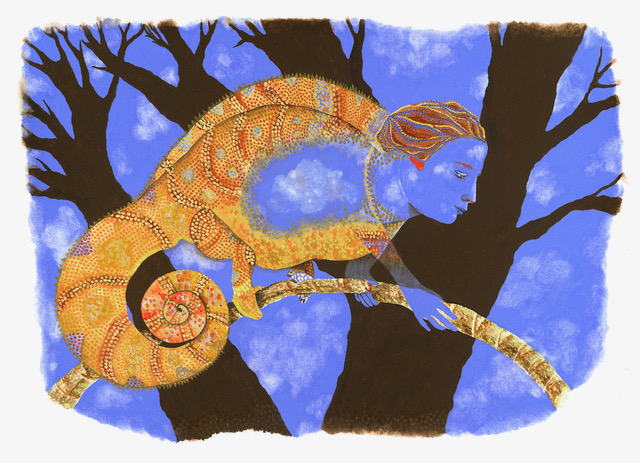 Nancy Moore, Portrait of a Woman II, Gouache, watercolor, wax crayon and graphite, 32″ x 40″
June 13th, 2019
Artist Nancy Moore at the Katonah Museum of Art
Artist Nancy Moore has been selected to participate in the Katonah Museum of Art's International Open Juried Exhibition: The Edge Effect.
"The Edge Effect describes an ecological phenomenon in the border area between disparate habitats, such as a meadow and a forest, which results in exponentially greater biodiversity. The Katonah Museum of Art recognizes that a museum creates a similar environment where works from artists with diverse backgrounds and locations are brought together to foster dialogue and spark creativity. Just as a border area is teeming with life, an exhibition can be a fertile place of ideas and images."
Moore's work has been featured in the Silvermine Art Center's 2018 juried group show Guild Group Exhibit (2018) as well as in our Winter Selects show this past January.
The Edge Effect opens to the public Sunday, June 30th, 2 – 5pm.
---