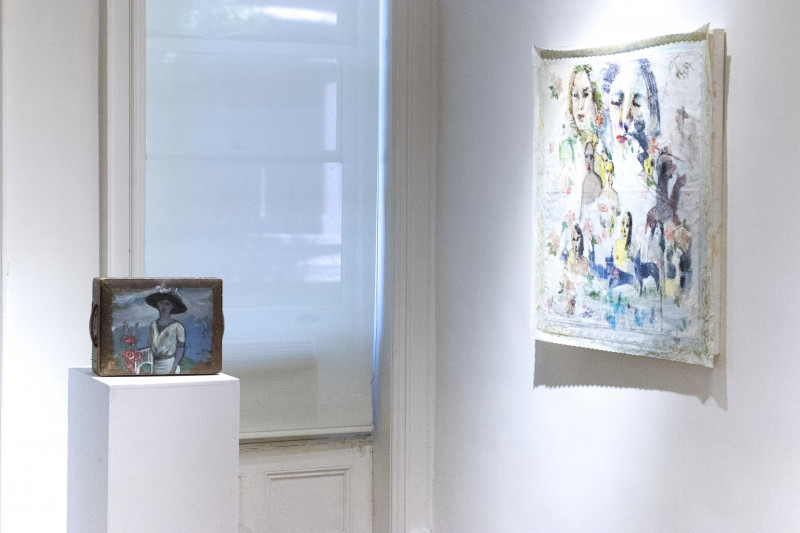 June 28th, 2017
Susan Eley interviewed by The Guardian
Susan Eley was interviewed by Saeed Kamali Dehghan at The Guardian for an article on the most recent developments with the Trump travel ban. She discusses how the Iranian artists in our current exhibition are affected by the ban, and the importance of staying vocal and active during these uncertain political times.
"I didn't think even without this new supreme court justice that it would pass – I don't know what will happen in the fall but any victory for Trump on this is awful for us as a country, culturally, politically, socially," she said.

"Based on this ban, most of the artists who were in the show – if this ban had been in effect when they came here as immigrants – we wouldn't have their art on these walls. Some of the artists remain nameless because they go back to Iran, so those sorts of artists will probably think again about going back and forth to visit family in Iran, they'll probably stay here, for the fear of not being able to get back in."

She added: "We're going to see all sorts of reaction, people going to the airport again, to Washington, in protest. I think we have to stay outraged."
Read the full article here

---
Beyond the Ban is a group exhibition showcasing the work of leading Iranian artists based in the United States. It features painting, photography and prints by such luminaries as Shirin Neshat, Nicky Nodjoumi, Nahid Hagigat, Shoja Azari, Shahram Karimi, Jason Noushin, Afshin Naghouni, Nazanin Noroozi, Raha Raissnia and Hossein Fatemi.
Proceeds will benefit the Center for Human Rights in Iran, a non-profit based in New York City. The exhibit demonstrates the rich stylistic and thematic variety of art being produced today by the vibrant community of Iranian artists living in the US.
If you'd like to make a donation to the Center for Human Rights in Iran, click here
---