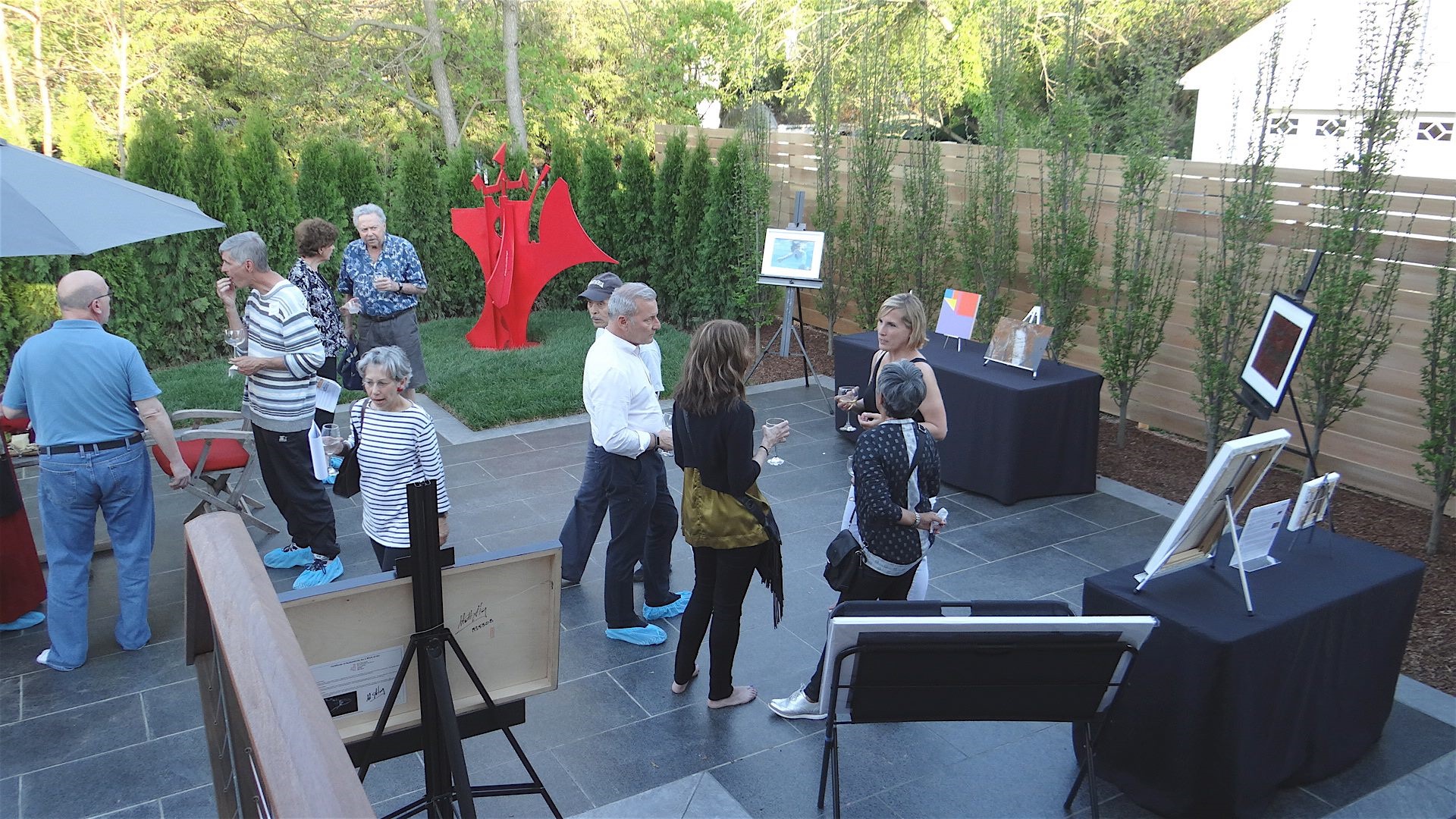 May 24th, 2017
Carole Eisner at Elisa Contemporary Art
It was an evening of Art and Artists all set in a home environment. You saw Contemporary styles from Abstraction to Pop Art to Hyperrealism. A range of mediums including Oil and Acrylic painting, Mixed Media, Dimensional Paper, Collage, Photography, Prints, Works on Paper and Sculpture.
Featured artists include: Carol Bennett, Kimber Berry, Paula Brett, Stephanie Cate, Amy Cheng, John Conn, Joseph Dermody, Alexis Duque, Carole Eisner, Ferdinanda Florence, Amy Genser, Martha Hughes, Mitch McGee, Allyson Monson, Don Morris, Jeffrey Palladini, Ken Peloke, Aurora Robson, Roxanne Faber Savage, Matt Story, Heidi Whitman, Jason Wright
All the senses were engaged with art inspired tastings created by Jennifer Haythorn of Jenn Events.
---