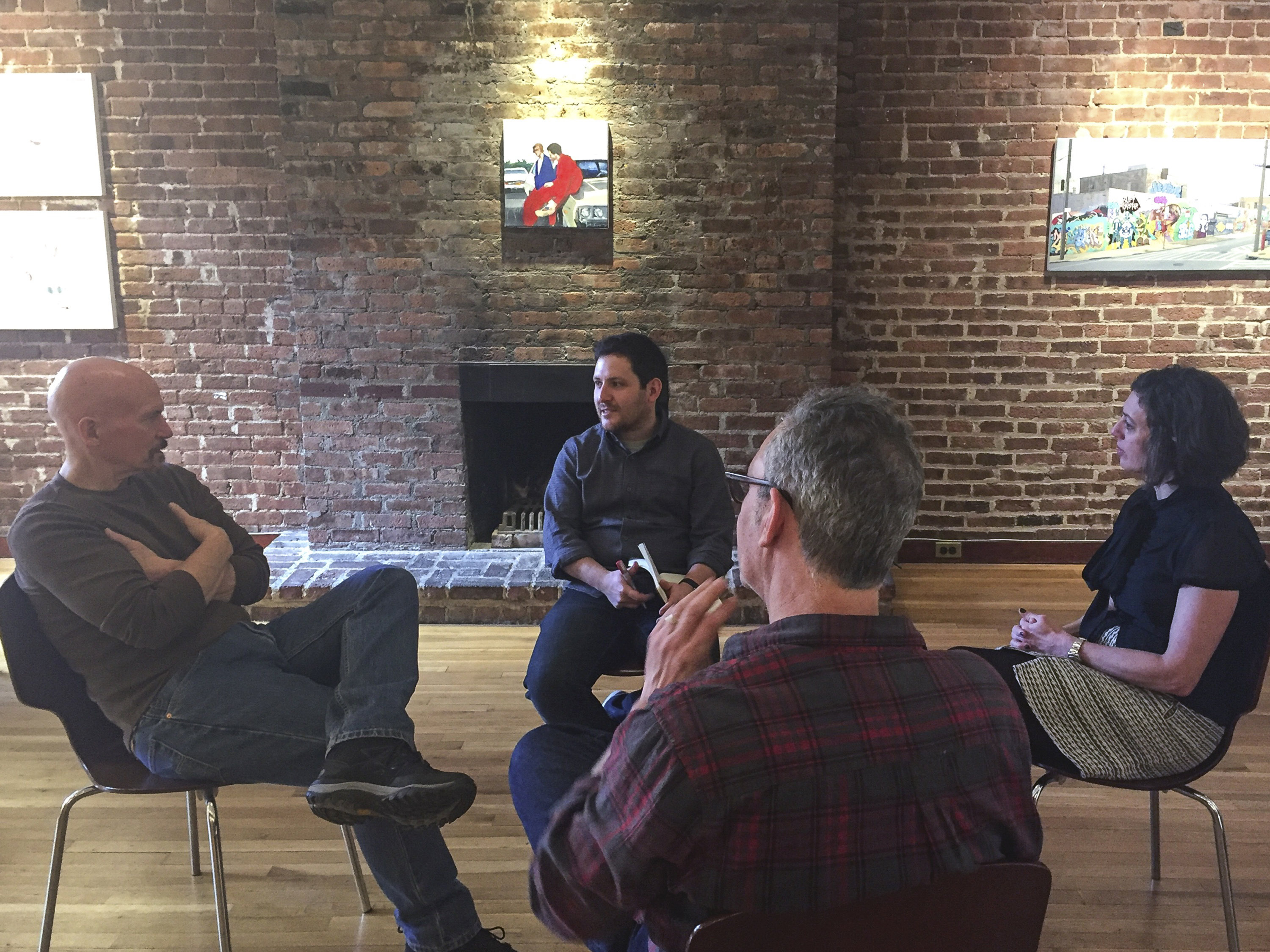 February 3rd, 2017
Automobile Magazine Interviews Artitsts from "Vroom Vroom Beep Beep"
Yesterday, Editor Eric Weiner of Automobile Magazine paid a visit to SEFA to interview Susan Eley and artists Charles Buckley and John Conn about the history of the American car and its place in the art world.
Buckley and Conn are two of nine artists featured in our current group show, Vroom Vroom Beep Beep, celebrating the culture of the car in America.
The exhibition remains on view thru February 24
Featured artists include Charles Buckley, John Conn, Victor Honigsfeld, Valeri Larko, Beñat Iglesias López, Carolyn Monastra, Maria Passarotti, and Ruth Shively.
To view images of the show and to download the press release, visit our exhibition page
More press for Vroom Vroom Beep Beep
---