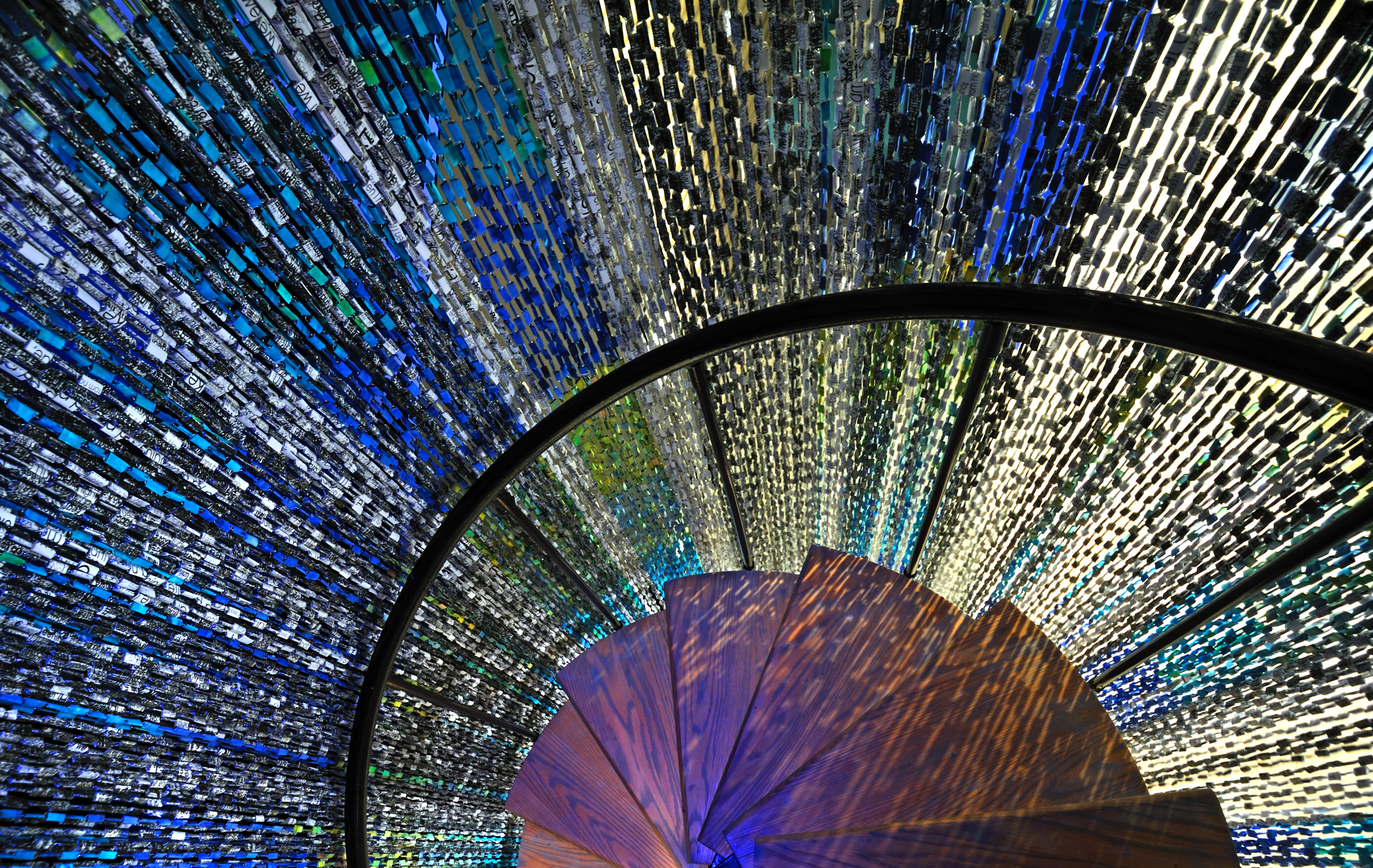 December 27th, 2016
"Wordfall: Currents" Installed at Memorial Sloan Kettering
Wordfall: Currents by Francie Hester is now on view at the Teen and Young Adult Program Lounge in the Pediatric Center of MSK at 1275 York Avenue at 67th Street.
Wordfall: Currents, like its sister Wordfall several blocks south, draws on the poetry of Brendan Ogg, a 20 year old cancer patient who turned to poetry and art during his 14 month battle with the disease.  The young adults undergoing treatment at MSK wrapped fragments of Brendan's poetry around 30,000 paperclips. The installation, also created by Francie Hester and Lisa Hill, is inspired by the lounge's spiral staircase, and builds upon a theme of movement and written word to create an interactive memorial. The strands of wrapped paperclips fall from top to bottom of the staircase, bringing both a sense of contemplation and healing to the room.  The strands of black-and-white poetry are intermingled with monoprints of iridescent blue, gold, and green created by the artists.
The young patients are integral to the creation of Currents, and from it a community with a shared artistic goal has emerged. Plans are also underway for the patients to write their own poetry, engaging with the installation, which speaks to the power of words as legacy.  MSK's new Teen and Young Adult Lounge is one of just a handful of programs across the country focused on this unique age group.
---