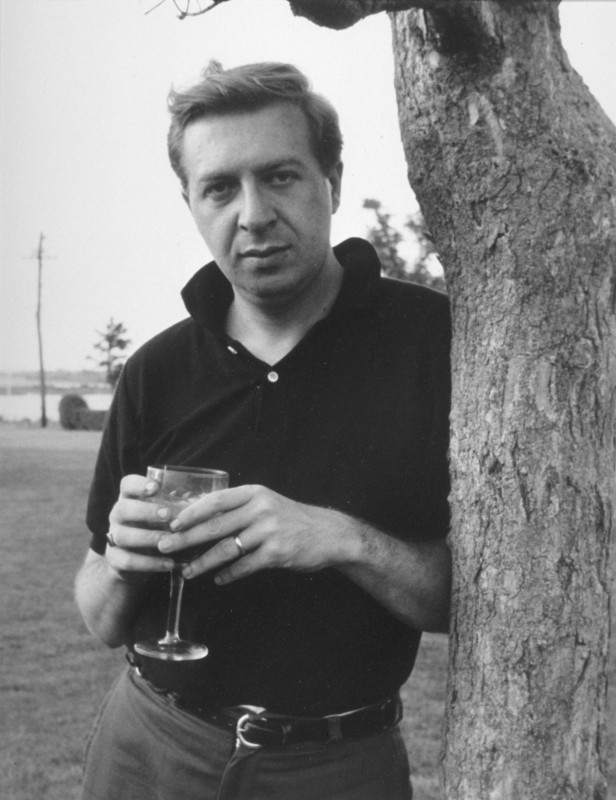 John Gruen taken by his wife, Jane Wilson
July 27th, 2016
John Jonas Gruen, Photographer and Critic, Dies at 89
We are saddened to announce that
John Jonas Gruen
, an historic photographer, cultural critic, and friend of Susan Eley Fine Art, has passed away this week.
SEFA featured Gruen in 'Young in the Hamptons' in September 2013, a solo show of 49 photographs of the great artists and thinkers of the 1950s and 60s art scene, including Jasper Johns, Robert Rauchenberg, Willem de Kooning, and many more. This was
 the first showing in a New York City gallery of these portraits as an entity. Many of the images had been published in 2003 in the book
Young In the Hamptons
, and the Whitney Museum of American Art owns about 300 images from the series.
What is most striking about this series are not the famous faces, but the lives that these artists formed together. Every summer they gathered to collaborate and inspire, to celebrate and relax, to form a community around their work and shared passions.
We are lucky to have known John Gruen, a humble, kind and brilliant man whose photographs reflected his love for those around him.
---