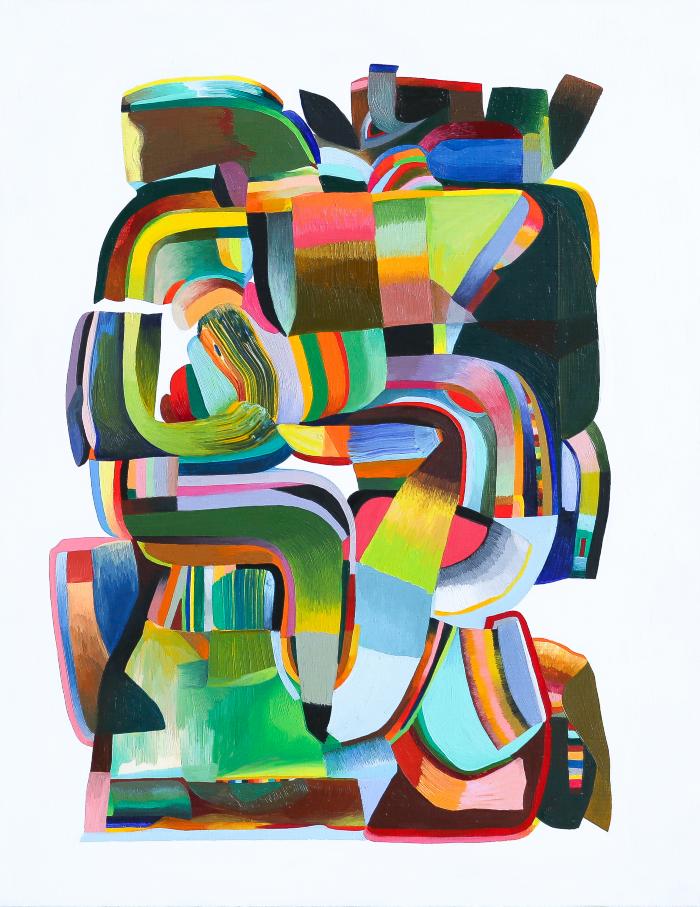 But We've Come So Far
Sasha Hallock & Liz Rundorff Smith
November 9, 2023 – January 6, 2024 | Opening Reception: November 16, 2023
NYC
Susan Eley Fine Art is pleased to present a two person exhibition of paintings by Sasha Hallock and Liz Rundorff Smith.
But We've Come So Far
will be on view November 9th-January 6th at the Lower East Side Gallery, with an opening reception November 16th from 6-8pm. Both abstract painters, Hallock and Rundorff Smith grapple with deeply personal themes, often considering the abstract forms at the heart of their paintings to be repositories for memories and daily struggles or joys.
Hinted at with tender and witty names, the underlying spirit of the works is obscured from view. To be felt rather than narrated. While Rundorff Smith deals with central shapes that she develops by referencing urns, shrines, burial mounds and other places of veneration, Hallock's forms develop through experimentation with media and color, often connecting the finished figures with totems, religious icons and architecture. Both seek to beget a familiarity but also a hazy uncertainty with their meticulous and animated presence.
This is the eighth exhibition at SEFA's Lower East Side location and marks a year since our relocation from the Upper West Side.